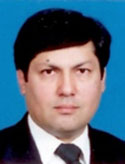 By Barrister Muhammad Ali Saif, New Age Islam
May 10, 13
The D-Day of elections 2013 is drawing close. May 11 is the day when the nation will be deciding its fate for the next five years. Like the ending episodes of a soap opera, election campaign in Pakistan contains all the ingredients of a high drama, the flirting of politicos with the nation through their frivolous promises of eliminating corruption within 90 days, blaming their opponents for all the ills and promising to put all wrongs right once the magic wand of power is placed in their grasp. Almost daily attacks by the militants provide the thrill and action in the drama.
All this drama is supposedly directed by the Election Commission of Pakistan with its loud promises of holding free and fair elections. It is the constitutional responsibility of this body to supervise and regulate the holding of transparent, free and fair elections. Under the "watchful supervision" of its 85 years old head, a former Justice of the Supreme Court, it is required to ensure that nobody with a tainted character must be allowed to pass through its net. This filtration process is intended to cleanse the future parliament from goons and cheaters, who had somehow infiltrated the former parliament. Articles 62 and 63 of the constitution were hotly debated a few months prior to the elections and were specifically highlighted during the sit in by Dr. Tahir-ul-Qadri in January this year. Although Qadri was himself cheated by the then parliamentarians through a hastily drafted agreement, which was intended to be violated much before its signing ceremony; however, his efforts did highlight the relevance of the qualification and disqualification clauses for the conduct of a transparent election process and for the genesis of a healthy parliament as a result.
Our "desk top" intellectuals, as usual, screamed at the Islamic dimension of morality in these articles by calling them medieval and old fashioned moral norms. In their venomous diatribe against standards of Islamic morality, they lost sight of the actual spirit behind the provisions. They conveniently ignored the fact that these articles also provide for disqualification of cheaters, fraudsters, money launderers, holders of fake degrees and tax defaulters etc.
Although no sensible person with a realistic approach could have consoled himself by believing that the Commission will be able to filter electoral candidates effectively, what actually transpired was also beyond imagination as well. Almost all the notorious cheaters, tax evaders, money launderers and those known for having a "little fun" in their lives, were cleared for elections. Even the political parties did not bother to place objections on the candidacy of their opponents. Why? The answer is obvious. "You scratch my back and I will scratch yours." In this bathing-hall of Pakistani politics, all are naked and all have skeletons to hide. So why point to the dirt of your opponents? The best course is to let live in a spirit of mutual co-existence. And there went the pre-election screening of candidates out of the window. Arch rivals such as PPPP did not raise any objections against candidates of PML-N and vice versa. Strangely enough, MQM avoided objections against PTI (Pakistan Tehreek-e-Insaaf) Chief Imran Khan over charges of having an illegitimate child. MQM Chief Altaf Hussain had petitioned the Election Commission in 2007 against the disqualification of Imran Khan on this ground. I acted as Altaf Hussain's Counsel in that case. MQM did not pursue this very strong allegation against the PTI chief. Even a party like Jamaat Islami, an every ready champion of Islamic causes, did not raise any objections either. So everybody was happy, the Election Commission, as it had no reason to indulge itself into the dirty backgrounds of candidates whereas the politicians decided to fight it out in the field. Thus, there was no squabbling and, therefore, no disqualifications. Everybody was happy and running wildly to get elected.
In this background, it is strange to see these rivals leveling allegations of corruption, moral turpitude and nepotism etc. against their rivals in their public meetings. What other example of hypocrisy does one need? An icing on the cake of political hypocrisy was the press conference of former Interior Minister Mr. Rehman Malik. He, while accusing Mr. Shareef and his family of money laundering and corruption, waved documents as proof of his allegations before the media and even shouted that he will go to the International Court of Justice against Shareef family. A question here is not whether Shareef's have laundered money since this is an open secret. Only the judiciary and the Election Commission fail to see it. The issue is where was Mr. Rehman Malik during the scrutiny of candidature of Shareef brothers? And where were these papers during his tenure while he was the Interior Minister for five years? And he needs to be told that this case does not fall within the jurisdiction and mandate of the International Court of Justice?
The truth is that the courts have issued injunctions for staying of proceedings against Shareefs. So here we are, free to enjoy our free and fair elections, with all the cheats and fraudsters, money launderers and tax evaders, going to be elected on May 11 to the esteemed Pakistani Parliament. Election Commission of Pakistan has played a very effective role in ensuring that all those who have and can violate the law of the land are allowed a free entry into the arena of parliamentary politics.
Let me take the liberty, at the risk of my life, to state that notorious militants belonging to religious extremist outfits including Lashkar-e-Jhangvi and Sipah-e-Sahaba, who are accused of various terrorist offences and have been placed in the fourth schedule of Anti Terrorism Act - 1997, are also contesting elections on tickets issued by PML-N. Election Commission could not see them getting through their net.
Only one big fish was caught trying to get through the net. The former President of Pakistan Pervez Musharraf. He has been disqualified by the Election Commission from contesting elections on charges which are yet to be proved. His appeal was rejected by the Chief Justice of Peshawar High Court with remarks that he is disqualified for life from contesting elections. This is not just a funny remark by a judge, who is supposed to act in an honorable and dignified manner, but also speaks volumes of the actual value and credentials of the independence, impartiality and the much trumpeted rule of law sloganeering of the legal and judicial circles. Musharraf is yet to be convicted by those judges who are openly criticizing him in their out of court and in court remarks and on media.
Any ways, coming back to electioneering in Pakistan, we are passing through an election campaign where the rightist parties are being openly supported by the extremists through their guns and bombs and the liberals are running for their life. Where those who gained fame over allegations of corruption are destined to win and ready to legislate for us. Where nothing has changed to show us a ray of hope for a bright tomorrow. The Election Commission has failed to deliver on its promises of a free and fair election. One could not have expected it in any case. All its members are nominees of the major political parties who themselves constitute the team playing the musical chair of politics. These politicians, playing religious, ethnic, clan and Biradari cards in their politics, loaded with huge stacks of money, mostly plundered from the public, are playing the game of election, whereas, the nation is losing.
Now writing a regular column for New Age Islam, Barrister Muhammad Ali Saif is an ex federal minister of Pakistan and known human rights activist and specialist of Afghan and FATA conflict
URL: https://newageislam.com/islam-politics/promise-free-fair-election-–/d/11509