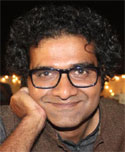 By Arshad Alam, New Age Islam
7 July 2021
RSS Supremo Mohan Bhagwat Said, 'Hinduism Is Known For Its Tradition Of Debate And Discussion'
Main Points:
• RSS supremo Mohan Bhagwat's statement of Hindu Muslim dialogue must be welcomed.
• The statement outlines a new understanding of Hindutva and Indian nation.
• But he will have to do a lot more to convince sections of Hindus who are already criticizing him for betraying the cause of Hindutva.
----
When the RSS supremo talks about anything, especially Hindu Muslim unity, it is always taken seriously. Despite protestations to the contrary, it cannot be denied that the RSS represents the viewpoint of a large section of Hindus in this country. Recently, at a book launch he waded into the subject of Hindu Muslim relations, a subject which in the current political atmosphere, definitely needs much deliberation. The statement is especially welcome as it comes at a time when anti-Muslim speeches by caste Hindu organizations have become routine is some parts of the country.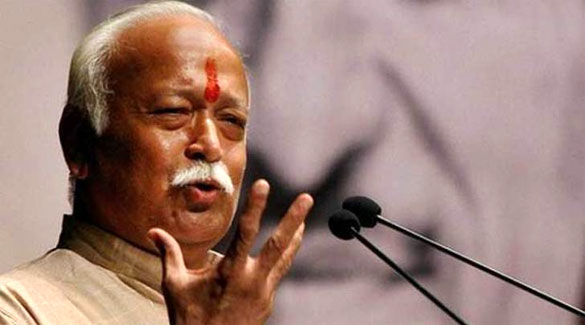 Addressing an event organised by the Muslim Rashtriya Manch on the theme 'Hindustani First, Hindustan First', Mohan Bhagwat said that people can't be differentiated on how they worship. (File Photo)
-----
There are three important takeaways from what the speech of RSS supremo.
He said that the DNA of Indian Muslims and Hindus are similar, thereby making it clear that the overwhelming majority of Muslims in this country are converts from Hinduism. This means an acceptance that Hindus and Muslims are from the same stock and hence the only way forward between them should be dialogue and not discord. In fact, he went on to say that he did not believe in the concept of Hindu-Muslim unity simply because they are already united on the basis of their ancestry.
This is not to suggest that he did not address the question of present-day Muslim insecurity in India. Taking the issue of cow lynching frontally he castigated those Hindus who indulge in such heinous activity in the name of defending the cow. He said that cow is a sacred animal in Hinduism but those indulging in lynching are not believers in Hindutva; underlining that such issues should be taken up within the due process of law. However, at the same time, he also hinted that there are cases against Hindu cow vigilantes which might be fake.
The third and most important point perhaps in his expanded definition of Hinduism and nation. For a long time, the RSS, under the weight of its ideological mentor, MS Golwalkar, has argued that only Hindus constitutes the Indian nation as both their Punyabhumi (holy land) and Pitrabhumi (father land) are here. On the contrary, since the holy land of Muslims is outside the country, they cannot be considered as part of the Indian nation. Bhagwat certainly revised this concept by pitching for an expanded definition of Hinduism locating it more in geographical rather than cultural terms. He argued that all those (including Muslims) who have taken birth in this part of the world are to be considered as Hindus. The implication is that religious minorities like Muslims and Christians are to be considered as inalienable part of the nation. This is a rather important turn within the ideological worldview of the RSS and needs to be debated widely.
Bhagwat's statement must be welcomed by one and all, especially by Muslims. Over the past many years, they have been at the receiving end of a vicious campaign. In the process, they have lost lives and properties but more importantly a certain sense of alienation from the larger society has started settling in. Muslims must grab every opportunity that comes their way which can further the process of dialogue and cooperation with the Hindu community. In this context, the statement by Owaisi, calling out Mohan Bhagwat for his 'double speak', should have been better worded. Hindus and Muslims cannot be in a state of permanent conflict, although certain forces in this country would want precisely that.
The RSS supremo's statement should not be considered as an attempt to pitch a moderate or secular face before the upcoming Uttar Pradesh assembly elections. Such explanations are facile for the simple reason that in the current political atmosphere anyone speaking mildly in favour of rapprochement is likely to lose the Hindu vote. If Bhagwat made the statement with one eye on UP elections, then he would have argued exactly the opposite.
There was a time when the RSS was considered the 'hardline' Hindu party. For many Hindus, that does not seem to be the case any longer. The anti-Muslim tirade in this country has penetrated to such an extent that even the RSS now appears as a moderate force. It was unthinkable some years back that Hindu organizations and individuals would have the temerity to criticize the RSS supremo himself. But after the statement of Mohan Bhagwat, we see many videos which are extremely critical of his stand, arguing that the RSS chief has strayed from the basic philosophy of Hindutva.
The Dasna temple priest in Ghaziabad, Narsighanand Saraswati for example, stopped short of abusing the RSS supremo for his conciliatory stand. He stated categorically that Bhagwat's statement was an attempt to weaken Hindu forces and in particular the appeal of UP chief minister Yogi Adityanath. Individuals like Sanjay Dixit, who runs a social media channel named Jaipur Dialogues, ridiculed the suggestion of Bhagwat that the DNA of Hindus and Muslims were the same. He argued that if that was the case, then we should not have a problem with Pakistan or Bangladeshi infiltrators because they are also Hindus. Clearly then, these Hindus have moved further right and now are baying for something like a civilizational war with Muslims. They now see the RSS as an organization which may betray the Hindu cause.
Mohan Bhagwat, in his speech anticipated this kind of criticism. He clearly stated that there will be many Hindus who would not like what he is saying. But then, he said, Hinduism is known for its tradition of debate and discussion. One can only hope that what Bhagwat is saying is true. Unfortunately, it appears that the tradition that he is talking is being jettisoned by his past followers. Muslims have more or less welcomed the statement but Mohan Bhagwat will have to do lots more to convince the Hindus of this country.
----
Arshad Alam is a columnist with NewAgeIslam.com.
URL: https://www.newageislam.com/islam-politics/mohan-bhagwat-hindus-rss/d/125058
New Age Islam, Islam Online, Islamic Website, African Muslim News, Arab World News, South Asia News, Indian Muslim News, World Muslim News, Women in Islam, Islamic Feminism, Arab Women, Women In Arab, Islamophobia in America, Muslim Women in West, Islam Women and Feminism