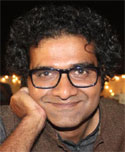 By Arshad Alam, New Age Islam
March 1, 2021
For decades, Muslims in West Bengal voted for the Left. One of the less talked about aspects of the Sachar Committee Report was that Muslims in West Bengal were the most deprived community. In parts of the state where Muslims had traditionally voted for the Congress, the situation was no better. The Left Front rule in the state meant the consolidation of Hindu upper castes and Muslims were told to be grateful simply because they were not being killed off in 'riots' which beset other parts of the country. The Muslim question for the Left was basically about providing security to the detriment of the socio-economic prospect of the community.
Muslims, made aware of their condition by the Sachar report, decisively shifted their loyalties to the Trinamool Congress (TMC), which led to the decimation of the Left in the state. In the 2019 elections, a huge section of the CPM cadre shifted their loyalty to the BJP which for the first time grabbed 18 parliamentary seats. The party now seeks to consolidate its gains further and is leaving no stone unturned in trying to become the number one party in the upcoming assembly elections. But then, Muslims comprise nearly 30 percent of the electorate and no party can form a government without taking this into consideration. Muslims have never trusted the BJP as the party has been brazen about its anti-Muslim politics. However, how the Muslims choose to vote will certainly impact whether the BJP is able to form the government in West Bengal or not.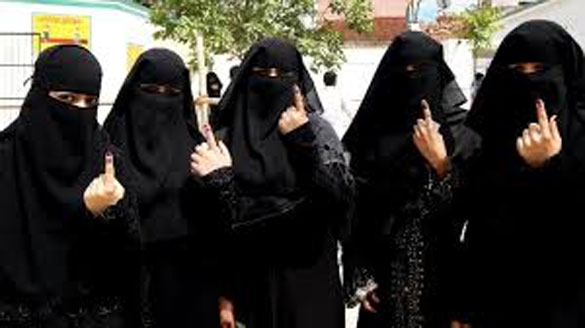 Preventing the BJP from coming to power is an important issue for Muslims, not just in the state, but elsewhere also. However, of late, there is an increasing realization within the community that they have been taken for a ride by the so-called secular political parties. That these parties are solely interested in getting their votes rather than thinking in terms of Muslim socio-economic development. Such realization has made Muslims experiment with floating their own political formations, the latest one being in West Bengal. The formation of Indian Secular Front, led by Abbas Siddiqui, should be seen in this light. That Muslims have now realised that they need their own platform is certainly a happy development as it is only through political power that a politics of just redistribution can be done which will be beneficial to Muslims. Those who are calling it 'communal' are basically afraid of the Muslim vote slipping away from them. They have no principled position on the issue of defending secularism as such.
How should we understand this new alignment of Muslim consciousness in West Bengal? In the previous two elections, Muslims have largely voted for the ruling TMC, barring in some pockets dominated by the Congress. The TMC has largely tried to control Muslim sentiments through the Jamiat Ulema e Hind and its West Bengal leader Siddiqullah Chaudhary. The Jamiat is a Deobandi organization which has facilitated the entry of Tablighis in the state while the majority of Muslims are Barelwis. Abbas Siddiqui, as one of the custodians of the popular shrine of Furfura, seems to be hitting back at the Deobandi control of Muslim politics by floating his own political party. Barelwi consolidation in West Bengal is not an exception but should be seen together with similar efforts elsewhere in Bangladesh and Pakistan.
One important aspect of the political party launched by Abbas Siddiqui is that it has adequate representation from Dalit and Tribal social groups which feel left out. This message of inclusivity is important: the posturing suggests a coalition of the marginalised and oppressed who now want their voices to be heard. Moreover, it seems that the Left and the Congress, having realised their folly, now want to ally with this new emerging Muslim political force. The Left especially seems to be making conciliatory gestures towards Abbas Siddiqui and it appears that they will be more than willing to give this Muslim platform their fair share. If this alliance performs, then perhaps for the first time, Muslims would have gained some political power on their own terms.
AIMIM, the Hyderabad-based party, is also seeking to become part of this alliance but so far nothing has been formalised. Asaduddin Owaisi's party has had success in the recently held Bihar elections and it is with this enthusiasm that they want to contest West Bengal elections also. However, they must remember that their success in Bihar was partly a result of four years of hard work which they had put in some constituencies. Moreover, they had the good fortune of getting some well-established Muslim leaders from other parties. Both these factors are absent in the case of West Bengal.
They have no work to show on the ground and till now they have hardly attracted any known face to their party. As such, AIMIM would not be able to cut much ice with the Muslim voters. Additionally, it has the tag of being an outsider party, which might not be able to understand the specificities of Muslim situation in West Bengal. It is true that Owaisi has a following amongst a section of Muslim youth, especially those who are Urdu speaking. His chances are far better if he concentrates on those seats which are bordering Bihar. He should not, as a matter of strategy, contest those seats where there is even a slight appeal of Abbas Siddiqui.
And it is not just a matter of strategy but should also be a matter of principle. The Indian Secular Front led by Abbas Siddiqui is an organic growth from within the Bengali Muslim community. As such this political articulation needs to be respected and all right thinking Muslims should support this front. While it is true that AIMIM has opened up the much-needed political space for Muslims, it is important to realise that there is no need for this party to have a presence in each and every state. Local and state-level political expressions are better suited to serve Muslim political need rather than having a single all-India Muslim party. Just as Owaisi is not venturing into Assam because Badruddin Ajmal's AIUDF is already working there, similarly he should stay away from West Bengal. Rather, the sole effort should be to strengthen the hands of people like Abbas Siddiqui.
Whether the Indian Secular Front would be able to make a huge impact on Bengal elections remains to be seen. But one thing is sure that after the formation of this political front, it will be difficult for any party to take the Muslims for granted.
............
Arshad Alam is a columnist with NewAgeIslam.com
...........
URL: https://newageislam.com/islam-politics/bengal-elections-muslim-vote/d/124422
New Age Islam, Islam Online, Islamic Website, African Muslim News, Arab World News, South Asia News, Indian Muslim News, World Muslim News, Women in Islam, Islamic Feminism, Arab Women, Women In Arab, Islamophobia in America, Muslim Women in West, Islam Women and Feminism