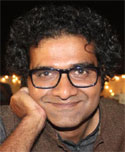 By Arshad Alam, New Age Islam
15 November 2021
Cheap Polarizing Speeches Do Not Have the Sympathy of Muslims
Main Points:
1. What Akhilesh said was technically correct but what was the need to say so in the midst of a polarizing election campaign?
2. Jinnah was an advocate of two-nation theory and never cared about the fate of Muslim minority in India.
3. Indian Muslims have no love lost for Jinnah, they have other important considerations like education, employment and security on their minds.
4. Muslims can see through this game that politicians play in their name; their sagely patience needs to be saluted.
-----
One doesn't really know why Akhilesh Yadav, the Samajwadi Party chief had to make the statement on Jinnah which has made the ruling party accuse him of minority appeasement. But first things first. Akhilesh in his hour long Hardoi speech said that Gandhi, Nehru, Jinnah and Patel all studied at the same institution and were involved in India's freedom struggle. On bare facts, Akhilesh is right. All of them, at various times, did study at the University College, London and all of them were involved in the independence movement. We all know that Jinnah was one of the leading lights of the Congress before Gandhi was declared the undisputed leader of the party.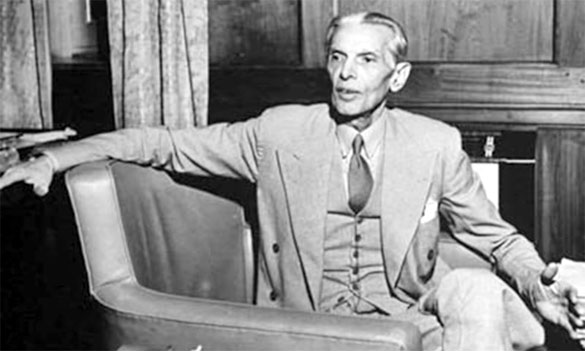 Mohammad Ali Jinnah — Dawn archives
-----
But it is also a fact that later in his political career, Jinnah became the ardent advocate of two nation theory and is on record to state that he alone, along with his typewriter, created Pakistan for Muslims. There can be endless debate on what led Jinnah on this path; historians have offered different explanations. Some, like Ayesha Jalal have argued that he never really believed in the idea of Pakistan; that he was using it to gain more favours from the Congress for Muslims; that the Congress left him with no option which ultimately led to the creation of a new Muslim state. Recent writings like that of Ishtiaq Ahmad have debunked this thesis and have argued that ever since Jinnah became convinced of the idea of Pakistan, he never dithered; his every move was to achieve this goal; and this goal was largely inspired by the lure of political Islam.
These debates would continue. But it is much better if the debate does not leave the realm of scholarship. In the hands of politicians like Akhilesh, this debate becomes the very reason for polarization. The Hindu right wing in India and the secular nationalist historians are almost in unison that Jinnah and his Muslim League were alone responsible for the partition of the country. The BJP even punished two of its stalwarts, LK Advani and Jaswant Singh, for crossing the line and praising Jinnah. Both became non-entities after their controversial statements and writings. So, it makes perfect sense for the BJP to exploit the situation created by Akhilesh's speech. This is not to suggest that what Akhilesh spoke was factually incorrect; far from it. But in a country where the very name of Jinnah is akin to sedition, why would an astute politician like Akhilesh make the mistake of taking this name along with the likes of Gandhi and Patel?
When politicians speak, they have important electoral considerations in mind. From the recent poll surveys, it is becoming clear that the Samajwadi Party will do better in the upcoming UP assembly elections. The Muslim vote is going to be crucial if Akhilesh is looking at a comeback, especially in a context where Asaduddin Owaisi is threatening to nibble away some of it.
If the Jinnah statement was made to consolidate this Muslim vote, then Akhilesh is deeply mistaken in his belief that Indian Muslims are still enamoured by this historical personality. Far from it, todays Muslims have nothing to do with the likes of Jinnah; their ancestors have already jettisoned his two-nation policy by adopting India as their country of choice.
Contemporary Muslims are typically concerned more about the lack of employment and their dismal representation in government services. They are concerned about their educational futures which might give them a life of dignity. If Akhilesh had promised or said anything about these aspects which blight the Muslim existence in India, then he would have the ears of Muslims.
But talking about Jinnah neither helps Muslims nor are they fond of him as a community. After all, it was the same Jinnah who gave two hoots about the fate of Muslim minority in India, then why should Indian Muslims remember him at all?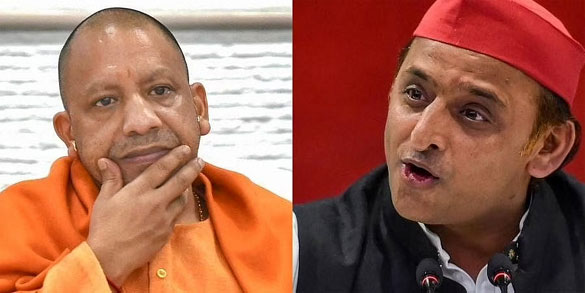 Uttar Pradesh Chief Minister Yogi Adityanath (L) and Samajwadi Party president Akhilesh Yadav (R)
-----
It is this cheap appeasement tactics which has informed much of the so-called secular politics in this country. The same Akhilesh Yadav never visited the many Muslims of his state who have been falsely accused under various charges. We do not see Akhilesh speak about Muslims who have been lynched in his state due to their religious identity. His government was clearly involved in the 2013 Muzaffarnagar riots which drove Muslims out of their homes; but one never sees Akhilesh demanding any kind of justice for them. If Akhilesh really has the interests of Muslims at heart, why is it that he doesn't come out with a blueprint of Muslim empowerment?
Rather than talking about such positive steps, all we get from him is some pointless speech about Jinnah which has the potential to further vitiate the atmosphere in the state. The ruling BJP was quick to exploit the situation but it could only do so because the issue came on its platter. People might blame the BJP for polarization politics but what about the SP which is doing the same by raking such divisive issues?
In all this, Muslims have shown remarkable patience and haven't reacted as was expected of them in some quarters. Despite provocation from both the camps, the sagacity and conduct of Muslims is indeed praiseworthy.
----
Arshad Alam is a NewAgeIslam.com columnist.
URL: https://www.newageislam.com/islam-politics/akhilesh-adityanath-muslim-jinnah/d/125769
New Age Islam, Islam Online, Islamic Website, African Muslim News, Arab World News, South Asia News, Indian Muslim News, World Muslim News, Women in Islam, Islamic Feminism, Arab Women, Women In Arab, Islamophobia in America, Muslim Women in West, Islam Women and Feminism