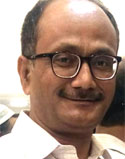 By Arman Neyazi, New Age Islam
23 September 2021
World Needs to Return to Religiosity and Spiritualism That Creates A Sense Of Pluralistic Essence
Main Points:
1. Life, with all its glorious uncertainties, is the most important and beautiful thing in this world.
2. Political uncertainty emboldened the militant organisations and the countries and the individuals to act as per their will, without being afraid of any resistance from any quarter.
3. Believers of Allah the Exalted Creator of the world take all the uncertainties and other trials and tribulations as a test by Him
-------
Life, with all its glorious uncertainties, is the most important and beautiful thing in this world. And it is accepted by us as a norm but we do not accept the uncertainties of living aspects of life. The beauty of this uncertain life lies in the feeling of certainty that we generate for all otherworldly affairs in our inner self. There is a certainty that after Friday it will certainly be a two-day break from the office, so we program accordingly but if it is not sure whether this week it will be a two days break or not one will live in anxiety for five days. In the same fashion, unprecedented happenings apart, we had had a sense of certainty of the happenings in our lives but for the last two decades or so everything has gone into the womb of uncertainty.
Uncertainties of Political Ideology and Terrorism
Nothing seems to be certain in Biden's America, Taliban's Afghanistan, Imran's Pakistan or nobody's Syria Iraq Libya and other Muslim countries, as they are in a state of war for the last two generations of the world. For the people in their twenties and thirties, the political and social scenario of these and some other countries is uncertain. Nobody knows what will happen, politically, the next moment. Because of this a line of uncertainty can be seen drawn on the confused faces of the citizens of such countries. Even the policies adopted by the UN and its much-fancied branches are unable to bring in the desired results even after their best efforts. The policies of human rights, women rights, and democratic rights of the citizens of the world are just good to read. These much-touted texts are beautifying the pages of their policy books unable to be implemented. Whatever may the reason be, the world populace is living on hope surrounded by the four walls of uncertainty.
Political uncertainty has emboldened the militant organisations and the countries and the individuals to act as per their will, without being afraid of any resistance from any quarter. The perpetrators of such uncertainties also are not certain of their destination. They also look confused as they are not certain of the commands they get from their handlers. Militant and terrorist organization's handling countries and individuals also keep changing their policies, for they do not have any certain destination to reach. It reminds me of the character Hugo in Sartre's 'The Dirty Hands'. Hugo also gets confused to see that the person he had killed is being celebrated. He learns the uncertainties of half-baked ideologies and politics the hard way.
Anyways, the brainwashed fighters of all the terrorist organisations seem to be walking in the streets of Afghanistan, Pakistan, Syria, Iraq and other Muslim countries as zombies. Confusion is writ large on their faces. Poetical patrons supporting the terror acts and the terrorists indulged in mindless atrocities and brutal killings look to be standing on the platforms where there is no stair to come down. Their U-turns to the destination of peace and tranquillity will bring world pluralistic ethe back in the lives of the crushing humanity.
Brutal, tyrannical and chaotic world atmosphere has brought all the world citizens in general and the Muslim community in particular in a period of an uncertain life. The beauties of life that are the education, the spiritual essence and ethics of social celebrations that were an integral part of humane life are destroyed by the terror regimes and their supporters. The uncertainties created by self-worshipping political and religious leaders have transformed humankind into a mechanically controlled human toy. People of the world have lost their sense of belonging to a cultured society that carried the traits of peace, love, compassion, brotherhood and divine inclusiveness. Now the world is not a community-based union but an individual based human jungle.
Hopelessness is Kufr
There is a ray of hope at the end of the tunnel for those who believe in the graciousness and kindness of Allah the All-Knowing. Much of the world populace is blessed with belief in God, Allah or Parmatma, with whatever name he calls Him. Believers of Allah the Exalted Creator of the world take all the uncertainties and other trials and tribulations as a test by Him. They have faith that Allah tests His believers through trials to ascertain His best rewards to them. Allah the Exalted says in the Holy Quran:
Who has created death and life that He may test which of you is best in deed. And He is the All-Mighty, the Oft-Forgiving. (Quran 67: 2)
...and (also) tests those who are As-Sabirun (the patient)? (Quran 3: 142)
You shall certainly be tried and tested (3: 186)
Do people think that they will be left alone because they say: 'We believe,' and will not be tested. And We indeed tested those who were before them… (Al Ankabut, 2-4)
For Allah loves those who put their trust (in Him). (Al-Imran: 159) — Yusuf Ali
These days of uncertainties are believers test as 'As-Sabirun (the patient)' and their best deeds.
Allah, the All-Mighty, the Oft-Forgiving says in the Holy Quran: "O you who believe[d]! Seek help through patience and prayer. Indeed, Allah (is) with the patient ones." (Al-Baqarah: 153)
As believers in the Abrahamic religions and followers of other religions, humankind must have faith in the mercies of the Creator and they should know that He tests all His believers before rewarding them with rewards that they had not even imagined. Allah is the best planner and He is in the knowledge of all that is happening in the universe. He knows inside out of all His creation. He is the All-Knower, so there is no uncertainty in the divinity. As and when a human being prostrates and asks for help Allah helps and blesses him with success. The Holy Quran is the testimony of Allah being all Compassionate
Allah is the ray of hope at the dark end of the tunnel, that will Insha'Allah, brighten the lives in the world and hereafter. Hopelessness with Allah is Kufr, therefore, rejoice that evil forces that have created uncertainties in the world will be defeated. Life will be blessed and beautiful again, God Willing.
Quranic Ayaat Assuring Allah's Help Whenever It is needed
Indeed, mankind was created anxious: (Al-Maarij: 19) - Sahih International
If Allah helps you, none can overcome you: (Al-Imran: 160) — Yusuf Ali
But if they turn away, [O Muhammad], say, "Sufficient for me is Allah; there is no deity except Him. (At-Taubah: 129) - Sahih International
And He provides for him from (sources) he never could imagine. (Al-Talaq: 3) - Yusuf Ali
Allah does not charge a soul except [with that within] its capacity. (Al-Baqarah: 286) - Sahih International
For indeed, with hardship [will be] ease [i.e., relief]. Indeed, with hardship [will be] ease. (Ash-Sharh: 5-6) — Saheeh International
"Say, 'Never will we be struck except by what Allah has decreed for us; He is our protector.' And upon Allah let the believers rely." (Quran, 9:51)
Biblical Verses Assuring God's Help Ending the Days of Uncertainty
Therefore I tell you, do not be anxious about your life... - (Matthew 6:25-30)
I know the plans I have for you, declares the Lord, plans for welfare and not for evil, to give you a future and a hope. (Jeremiah 29:11)
... yet you do not know what tomorrow will bring…. Instead, you ought to say, "If the Lord wills, we will live and do this or that." (James 4:13-15)
When times are uncertain and we are tempted to worry, meditate on this certainty, that our God is a God who is always in control and who never lies or deceives us - (Titus 1:1-3)
"Be anxious for nothing, but in everything by prayer and supplication, with thanksgiving, let your requests be made known to God; and the peace of God, which surpasses all understanding, will guard your hearts and minds through Christ Jesus." - Philippians 4:6-7
"When I am afraid, I put my trust in You." - Psalm 56:3
"And we know that in all things God works for the good of those who love Him, who have been called according to His purpose." - Romans 8:28
"Be confident of this, that He who began a good work in you will carry it on to completion until the day of Christ Jesus." - Philippians 1:6
It seems that there is gloom and destruction spread all over the world but it is not so. The world needs to return to religiosity and spiritualism that will create a sense of pluralistic essence that we have lost. Let us ponder upon what Rumi says, '"When we have nothing left but God, we discover that God is enough."
And Allah Knows the Best.
------
Arman Neyazi is a columnist with NewAgeIslam.com.
URL: https://www.newageislam.com/islam-politics/allah-uncertainties-terrorists-religiophobic/d/125420
New Age Islam, Islam Online, Islamic Website, African Muslim News, Arab World News, South Asia News, Indian Muslim News, World Muslim News, Women in Islam, Islamic Feminism, Arab Women, Women In Arab, Islamophobia in America, Muslim Women in West, Islam Women and Feminism