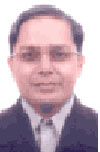 By Ajit Kumar Singh
January 05, 2015
The US has a long history of failed military campaigns abroad, and an entrenched proclivity to 'declare victory and run'. As 2014 came to a close, the US-led coalition in Afghanistan added another page to this dismal history, when the International Security Assistance Force (ISAF) officially concluded its combat mission in Afghanistan at an event held at ISAF headquarters in capital city Kabul on December 28, 2014. ISAF had been constituted under US leadership under the Bonn Agreement 13 years earlier, in December 2001. The ISAF worked under the North Atlantic Treaty Organisation (NATO). NATO Secretary General Jens Stoltenberg in a statement, on the same day, boasted,
The mandate of the United Nations Security Council was to help the Afghan authorities provide security across the country and develop new Afghan Forces. This mandate was carried out at great cost, but with great success. Thanks to the remarkable effort of our forces, we have achieved what we set out to do. We have made our own nations safer, by denying safe haven to international terrorists. We have made Afghanistan stronger, by building up from scratch strong security forces..
Regrettably, however, the Secretary General's statement remains far from reality. Afghanistan today is unsecure and volatile, and is home to a multiplicity of Islamist extremist and terrorist formations that constitute a tremendous and potentially global threat. Moreover, the grave risks located in the wider Af-Pak region, and the neglect of the principal source of Islamist terrorism in the South Asian region - Pakistan - was studiously ignored through the period of ISAF's engagement in Afghanistan, despite the continuous losses inflicted on ISAF personnel and infrastructure by terrorist formations located on Pakistani soil. Afghanistan is now utterly exposed to the dangers of a proxy war by the Pakistani state backing the Taliban, as well as an incendiary mix of radicalized terrorist formations that have slipped out of Pakistani state control.
As per numbers compiled by the Institute for Conflict Management (ICM) from various sources, 2014 recorded the highest terrorism-related fatalities since 2007 (comprehensive data on fatalities in Afghanistan has been available only since 2007). Through 2014, a total of 10,373 fatalities were recorded, surpassing the previous high of 10,193 in 2010. Overall fatalities increased by almost 38.97 per cent in 2014, as compared to 2013.
Terrorism-related Fatalities in Afghanistan: 2007-2014
Years

Civilians*

Security Force Personnel**

Militants***

Total

Afghan National Army (ANA)

Afghan National Police (ANA)

ISAF

2007

1523

209

803

232

4500

7267

2008

2118

226

880

295

5000

8519

2009

2412

282

646

521

4610

8471

2010

2777

519

961

711

5225

10193

2011

3021

550

1400

566

4275

9812

2012

2754

1200

2200

402

2716

9272

2013

2959

560

1082

161

2702

7464

2014

3298

413

357

75

6230

10373

Total

20862

3959

8329

2963

35258

71371
Data till December 31, 2014.
Sources: [*Civilians: 2007-November 30, 2014, UNAMA; December 1, 2014, onwards ICM], [**SFs: ANA-2007-2013, Brookings Institute; 2014: ICM; ANP-2007-2012, Brookings Institute, 2013-2014, ICM; ISAF: ISAF website], [***Militants: ICM].
Fatalities among civilians, the best indicator of the prevailing security scenario in any theatre of conflict, have been rising constantly since 2007 [when the United Nations Assistance Mission in Afghanistan (UNAMA) first began counting civilian fatalities], with the exception of 2012. 2014 registered 3,298 fatalities among civilians, the highest ever recorded by UNAMA.
In one of the deadliest attacks targeting civilians, in 2014, terrorists carried out a suicide attack on a large crowd watching a volleyball match in Paktika Province, killing at least 53 civilians, including 21 children, on November 23. Earlier on July 15, 2014, 89 people were killed when a suicide bomber, driving a truck packed with explosives, had blown himself up when he was stopped by the Afghan National Security Forces (ANSF) in a busy market area in the Urgun District of Paktika Province.
Raising concern about civilian security, Hadi Marifat, a Kabul-based analyst with the Centre for Civilians in Conflict, observed "There is a lot of concern for the rise in civilian casualties. The more territory the Taliban tries to occupy in the coming years, the more civilian casualties there will be because of military confrontations." Significantly, Taliban is 'regaining' its control at an alarming rate. A December 14, 2014, report thus observes, "There is no government whatsoever as soon as you travel around 12 miles away from any district centre in Helmand province, southern Afghanistan. The British and the US forces left the southern area at the end of October, and in just over a month, vast swathes of the countryside have seemingly been lost to the Taliban." Indeed, varying media sources estimate that the Taliban, which lost power in 2001 as the US and its allies launched Operation Enduring Freedom in the aftermath of the 9/11 terrorist attacks in the US, has regrouped and now dominates an estimated 40 to 60 per cent of Afghanistan.
In another indicator of the deteriorating security scenario, a total of 19,469 'security incidents' were recorded across the country in 2014 (data till November 15) as against 17,645 such incidents recorded during the corresponding period of 2013, an increase of 10.3 per cent, according to a UN report. The southern, south eastern and eastern parts of the country, all along the Pakistan border, which account for 69 per cent of the reported incidents, remain the most volatile regions.
This enveloping insecurity forced ISAF to turn its headquarters in Kabul into a fortress during the December 28 'end of mission' ceremony. Not to miss an opportunity, the Afghan Taliban, through its 'spokesman' Zabihullah Mujahid, mocked ISAF on December 29:
The ISAF withdrawal ceremony went strangely unheralded in the United States and much of the world and then news surfaced that ISAF was going to arrange its big farewell ceremony in secret due to threat of Mujahidin attacks in Kabul. ISAF rolled up its flag in an atmosphere of failure and disappointment without having achieved anything substantial or tangible. It should be emphasized that due to the blessed Jihad most of the involved nations excluding America have withdrawn all of their troops from Afghanistan... Without a doubt the defeat of the infidel Western military alliance in Afghanistan [sic] at the hands of a few empty handed believing Mujahidin, the destruction of fortified bases by their own hands and their hasty withdrawal were unconceivable [sic] and is a clear sign of the divine help of Allah Almighty. While the admonitory withdrawal of foreign forces is taking place, the presence of their internal stooges is being rolled back from much of the country at the same time. Mujahidin are taking over new areas daily, dismantling their bases and are tightening their sieges. The demoralised American-built forces will constantly be dealt defeats just like their masters.
Indeed, ISAF with the US at the helm has lost the battle. This is the third time foreign troops have returned defeated from Afghan land. During the 'First Great Game', it was the British Indian Forces that fought and lost in Afghanistan in 19th Century (twice, between 1839-42 and 1878-1880). Soviet Forces waged a losing battle for over nine years, during the course of the 'Second Great Game', to eventually withdraw in humiliation in 1989. As with these Forces, ISAF now leaves Afghanistan in utter disarray.
US President Barack Obama, while hailing ISAF's role, nevertheless conceded, on December 28, 2014, "Afghanistan remains a dangerous place, and the Afghan people and their security forces continue to make tremendous sacrifices in defence of their country. US forces in the country will continue to face risks..."
The US role in Afghanistan is, however, unlikely to end. A contingent of US 'military advisors' and Special Forces will remain stationed in the country, and the drone campaign against the Taliban and its allies is expected to continue. The US is also likely to put additional pressure on Islamabad to end support to destabilizing forces in Afghanistan. The minimum expected is that the US will now drastically cut economic aid to Pakistan, as it has been proved time and again that authorities in Pakistan have used this aid to promote terror groups inimical to both Afghanistan and India. These terrorist organizations operating out of Pakistani soil have carried out numerous attacks inside Afghanistan, targeting Afghan and Indian interest, as well as ISAF units. Thus, in the case of the July 17, 2014, attack by heavily armed Taliban terrorists on the Kabul International Airport, the Afghan Interior Ministry spokesman, Sediq Sediqi, asserted that the attack was either plotted by the Pakistan's external Intelligence Agency, Inter-Services Intelligence (ISI) or the Haqqani Network. Earlier, on May 23, 2014, gunmen armed with machine guns and RPGs attacked the Indian Consulate in Herat Province in Afghanistan. Indo-Tibetan Border Police (ITBP) personnel and Afghan SFs in an encounter that lasted 10 hours killed all the four attackers. Then Afghanistan President Hamid Karzai confirmed, "According to information given to us by a Western intelligence agency, the perpetrators of the Herat attack belonged to the LeT [Lashkar-e-Taiba]. This was mentioned in writing in the report shared with us". LeT is ISI's most trusted terrorist proxy.
Meanwhile, the NATO has now begun its Resolute Support Mission (RSM). Approximately 12,000 personnel from the 28-member NATO and 14 partner nations will be deployed in support of the mission. The mission is planned to operate with one central hub (in Kabul/Bagram) and four 'spokes' in Mazar-e Sharif, Herat, Kandahar and Laghman. Its key functions include:
Supporting planning, programming and budgeting;
Assuring transparency, accountability and oversight;
Supporting adherence to the principles of rule of law and good governance;
Supporting establishment and sustainment of such processes as force generation, recruiting, training, managing and development of person
RSM clearly states that "this mission will not involve combat" and 12,000 personnel performing broadly administrative and training assistance and oversight functions are not going to secure Afghanistan where the much larger ISAF, with 132,457 personnel, as on July 26, 2011, failed. RSM was preceded by the signing of two separate security pacts by Afghanistan with the US and NATO.
The burden now falls on an underprepared ANSF (strength of about 350,000). Significantly, Lieutenant General Joseph Anderson, a top commander of the Coalition Forces in Afghanistan, on November 5, 2014, disclosed that 4,634 ANSF personnel were killed in action in 2014, adding to 4,350 killed in 2013. It is useful to note that, during the entire course of its combat mission, over 13 years, ISAF lost a total of 3,485 personnel.
ANSF is also riddled with Taliban elements that have been infiltrated into the Force, as well as numerous 'green-on-green' fratricidal killings, and large scale desertions. Further, according to a US Department of Defence "Report on Progress toward Security and Stability in Afghanistan" published in November 2013, between April 1 and September 30, 2013, there were 33 'insider attacks' against ANSF, up from 20 during the same period in 2012, an increase of 65 percent. The updated version of the same report published in October 2014, though, did not provide details of such attacks, but noted, "The threat of insider attacks continues to be a challenge for the ANSF and will require continued close coordination." Gulab Khan, the head of criminal investigations in Uruzgan Province, observed that the killing of Afghan Forces by their own colleagues was an increasingly urgent problem: "If we have local police who are easily switching to the Taliban, soon the aftermath will be grave and will pose a big threat to the Afghan Government."
Nevertheless, the year witnessed a significant positive development. For the first time in its recent history Afghanistan saw a violence-free transition of power from one civilian Government to another, following a successfully held Presidential Election. Moreover, in a sign of growing political stability, despite a protracted faceoff, an agreement to form a National Unity Government was signed on September 21, and subsequently Dr. Ashraf Ghani Ahmadzai was sworn in as President and Dr. Abdullah Abdullah as the Chief Executive Officer (CEO) in the new Government, on September 29, 2014.
Crucially, 58 per cent and 60 per cent of voters risked their lives to cast their vote in the two phases of the Presidential election in April and June 2014, despite Taliban threats and escalating violence, suggesting a tremendous surge in popular support to the democratic process. The 2009 Presidential elections had recorded a turnout of 38.7 per cent.
Unfortunately, Afghanistan's future will continue to be defined substantially by Islamabad's mischief. Unless Pakistan is compelled by the international community to end its support to the Taliban and other extremist formations in Afghanistan, the prevailing troubles can only escalate.
Source: South Asia Intelligence Review
URL: http://www.newageislam.com/islam-and-politics/ajit-kumar-singh/afghanistan--recycling-history/d/100871