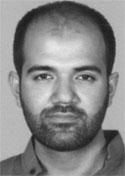 By Aasim Sajjad Akhtar
24 April, 2015
Beyond the spectacle, what is the long-term significance of the Chinese president's much-hyped two-day visit to Islamabad? Grandstanding aside, what stood out most was the virtual unanimity of mainstream political parties that China and Pakistan are — in Prime Minister Sharif's words — "truly iron brothers".
Consensus across political divides is very rare in this country; even more so when the military establishment chimes in.
So should we all follow suit and bask in the glory of the Asian superpower's unmatched economic and political commitments to Pakistan's development? As with everything else that matters in this country, there has till now been little meaningful debate outside the highest echelons of power about China's ever-expanding role both in Pakistan and the wider region. I will note down here only some pointers that might stimulate such a debate.
But first an anecdote which illuminates how we choose our friends and foes. China has been lauded by Pakistani officialdom since at least the early 1960s, and particularly after the border conflict erupted between China and India in 1962. At the height of the Cold War, communist China's credentials were never questioned. Yet the also communist Soviet Union was demonised as the international sponsor of Kufr. China is still run by a communist party, and everyone from the mullahs to the generals talk up its greatness. The point is that Islam and 'Pakistani at' can clearly coexist with supposedly contradictory ideologies so long as 'national security' needs are served.
Having said this, is China's patronage preferable to that of the US with whom we have collaborated for so many decades? There is the obvious fact — noted even by the American media — that the tens of billions of dollars committed by the Chinese president this week will be invested in physical infrastructure like roads, whereas Washington has never committed as much money and usually prioritises military hardware and training. In this sense alone China's patronage would appear to promise more benefits to ordinary Pakistanis than the Americans have ever offered.
Yet it would be wise not to make too much of the development versus military binary. 'Development' has been a major mechanism through which US imperial interests have been pursued since the end of the Second World War, starting with the Marshall Plan in Western Europe and then similar initiatives vis-à-vis Japan and the four East Asian 'tigers'. Yes in Pakistan Washington's 'development' footprint has been limited, but it would be foolish to assume that China's substantial 'development' plans in this country are not part of a larger strategic blueprint.
The question is whether China's strategic concerns and our development need converge. It is no secret that Pakistan is a deeply divided polity, particularly across ethno-linguistic lines. Progressives and nationalists in both Balochistan and Sindh are highly suspicious about Chinese interventions in their respective regions — and here I am not referring exclusively to separatists.
Our ruling class is living in denial if it believes that billions of dollars of Chinese investment can gloss over a long history of state repression of underrepresented ethnic nations. Fourteen years of infrastructural investments in and around Kabul have not helped the US get any closer to establishing sustainable peace in Afghanistan, let alone accessing oil and gas off the Caspian Sea. There is no linear relationship between the influx of economic capital and the resolution of political conflict.
Let's take the point further. One reason why progressives have opposed US intervention here is that it has impeded democracy and empowered the military establishment. One of the least discussed aspects of the Chinese president's visit was the announcement by the DG ISPR that a 10,000-strong military force will be readied to provide protection to the so-called economic corridor from Gwadar through the Chinese border on the northern tip of Pakistan.
Did parliament authorise this new military force? Do the Chinese do business with GHQ as much as the Americans have been known to do? How are we supposed to view such initiatives in the face of an already draconian political status quo in Balochistan through which most of the economic corridor will pass?
There is a suggestion that China has been instrumental in forcing the military to abandon some of its harebrained 'strategic' objectives in Afghanistan. Could this just be one side of a cynical deal whereby the Chinese endorse and oversee a 'final solution' to the Baloch 'problem', one which the army leadership has recently once again attributed to foreign conspiracies (read: India)?
In posing these questions, I am only indicating the need to go beyond superficial and overly optimistic readings of the Chinese encounter. We need to kick the habit of jumping on every bandwagon that comes our way without thinking twice about where we will end up.
Aasim Sajjad Akhtar Teaches At Quaid-I-Azam University, Islamabad.
Source: http://www.dawn.com/news/1177806/living-in-denial
URL: http://www.newageislam.com/islam-and-politics/aasim-sajjad-akhtar/living-in-denial/d/102639