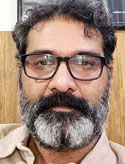 By Arshad Alam, New Age Islam
22 November 2022
Instead, Its Representation Of Islam Reeked Of Supremacism And Exclusivism
Main Points:
1. The football world cup 2022 is being held in Qatar, the first in the Arab region
2. As an Islamic country, it is expected that religion would inform most of its practices
3. But this was an opportunity to present an Islam which was plural, tolerant and accommodating
4. Rather, by calling people like Zakir Naik, who preaches that only Islam is the true religion, Qatar looked more interested in representing Islamist supremacism
5. By banning beer and displays of alternative sexual orientations, it excluded all those who had a different lifestyle
6. Many Muslims saluted Qatar for upholding the country's principles but the same Muslims cry hoarse when following their own principles, some countries ban the burqa or the hijab
-------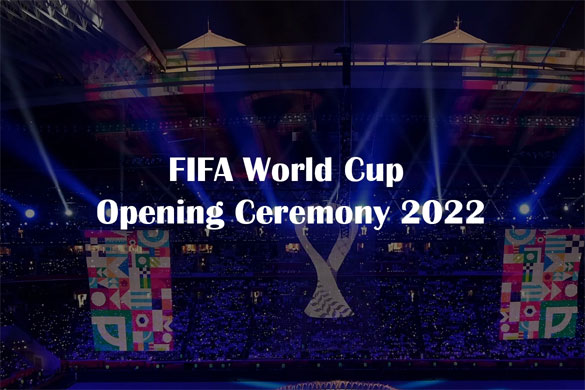 Ever since the tiny gulf country, Qatar, won the rights to organize the football world cup, there has been a barrage of criticism, mostly emanating from Europeans. The criticism levelled at Qatar relate to its human rights abuses, its non-recognition of alternative sexual identities, the sexual segregation, etc. Some of this criticism seems valid, but some are the products of deep-seated anxiety with the Islamic faith. Certainly, Qatar is an Islamic country, and as such the religion informs much of its law related to life style, etc. But unlike other countries in the region, Qatar has quite a presence of women in the public sphere, with some of them occupying high offices.
It is also true that the country did not follow the laid down procedures of international labour laws; there were reports that it did not even compensate these workers properly. But the only people who should be complaining about this are the countries from which such workers were sourced: Nepal, India, Bangladesh, etc. There are reports that nearly 650 workers, mostly from these countries, died during the construction spree witnessed during the last decade. Europeans should be the last people to raise these issues, certainly not after incinerating millions in Iraq and other parts of the world. It would be much better if they just concentrated on their own appalling record of human devastation across the globe.
Qatar, and other countries in the region, are faced with an existential dilemma. And that has to do with the future holds for them after the oil has run out. It is for this reason that Saudi Arabia and the UAE are diversifying their economies, making them less dependent on oil revenues. The UAE has nearly transformed itself into a financial hub of the region; the Saudis are emulating them and are trying to open the economy. But the economy just does not operate in a vacuum; it needs an ideological infrastructure to flourish and thrive. Changes in economic policies are often accompanied by changes in social and religious mores. The organization of Halloween by the Saudis was designed to test whether the country is getting ready for such changes and one shouldn't be surprised if they organize more such 'un-Islamic' events.
There were many reasons for Qatar bidding for the world cup and eventually winning it, but the economy was perhaps the foremost reason. Again, the country wanted to diversify and move away from its dependence on oil. But also, they were interested in it for geopolitical reasons. By becoming the center of footballing world, they have shown to the big brothers like Saudi Arabia that their blockade didn't really work. Today, the whole of middle east is in Qatar, enjoying the world cup and perhaps ruing the day when they decided to financially encircle this tiny country. But then again, can a diverse economy remain immune to changes in cultural and the religious sphere? Qatar had a chance to show the world that their Islam was one which could adapt and change. But that opportunity is perhaps lost.
First by inviting a person like Zakir Naik to be an important guest (and reportedly to preach Islam to people assembled there), Qatar is unfortunately telling the world that it still believes in the supremacy of Islam to all other religions. After all, why call a man who made Islamic supremacism his creed, and has consistently argued that except Islam, all other religions are false. This preacher is wanted in India and in UK, primarily because he has inspired Muslims (though only a few) to take up terrorism in defence of their faith. By extending invitation to such a person, Qatar is basically endorsing the Islamist position of Zakir Naik. Moreover, Qatar should not forget that it was one of the first countries to censure India over the 'hate speech' of Nupur Sharma, the ex-BJP spokeswoman, when she had spoken uncharitable words about the prophet. Qatar then had preached India about the values of religious tolerance and pluralism. How should we then understand this invitation to Zakir Naik whose very presence is insulting to other religious traditions, including Hinduism. So, is Qatar telling the world that values of religious pluralism, etc. are to be respected only when Islam is at the receiving end?
Second, the decision to ban alcohol (primarily beer) by Qatari authorities has similarly generated much debate. Many Muslims have supported the decision by arguing that as a sovereign country, Qatar has the authority to follow its traditions; in this case keeping beer away from stadiums. However, these same Muslims have a huge issue when a country like France enforces its own secular tradition of banning burqas and head scarfs. Many would call his hypocrisy but again the point perhaps is something else. Muslims are basically arguing that while they should be free to enforce their own tradition, non-Muslim cultures do not have that choice. Again, this underlying supremacy of Islam needs to be questioned, but Qatar seems to have strengthened that notion through its action.
The football world cup is a global event and fans from very different cultural and religious traditions take part in it. Not making space for their point of view will only remind them about the insularity of Islam and Muslims. And there is historic precedence within the Muslim culture to make space for other traditions. Muslims in the Ottoman empire always made exceptions for Christians and their consumption of alcohol. The Ottomans always argued that the ban on drinking was only for Muslims; the Christian tradition allows for its consumption and hence we should not stop it. Why is it that this historical precedence was not invoked by Qatari authorities to make this mega event more inclusive and accepting of other ways of life? The less it is said about its Qatar's treatment of LGBTQ+ rights, the better it will be. It is sad that hosts of football lovers who come from such communities decided against travelling to Qatar because of its strict laws against gays and lesbians.
The opening show was equally a chance to showcase the variety of ways cultures and traditions that have built the country. Qataris are a minority in their own country, so it is the guest workers who have very nearly transformed the country into one of the richest in the world. Like most of the Arab world, they do not get citizenship status. The least they could have done was to pay respect and homage to these workers who come from very different religions and cultures.
The opening ceremony started with the passage of the Quran which celebrates plurality but alas, its deeper message was completely lost on the organizers.
-----
A regular contributor to NewAgeIslam.com, Arshad Alam is a New Delhi based independent researcher and writer on Islam and Muslims in South Asia.
URL: https://newageislam.com/islam-pluralism/qatar-world-cup-islamic-pluralism-/d/128460
New Age Islam
,
Islam Online
,
Islamic Website
,
African Muslim News
,
Arab World News
,
South Asia News
,
Indian Muslim News
,
World Muslim News
,
Women in Islam
,
Islamic Feminism
,
Arab Women
,
Women In Arab
,
Islamophobia in America
,
Muslim Women in West
,
Islam Women and Feminism