By Stephen Schwartz
September 16, 2014
The Islamic Republic of Iran remains the worst global example of capricious interference by Muslim theocrats in the personal and spiritual lives of its citizens. On September 9, as reported by the International Campaign for Human Rights in Iran (ICHRI), seven young Iranians went on trial. Their supposed crime? Producing a dance video of the Pharrell Williams's pop hit "Happy" and uploading it to YouTube.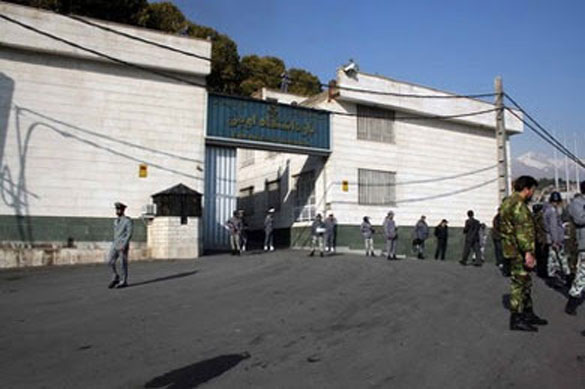 Evin Prison, Tehran, 2008 – Photograph Via Wikimedia Commons.
------
You might think Iran's rulers would be pleased at expressions of felicity by their citizens. In Tehran, however, cheerful enthusiasm outside a narrow religious context is illegal. The seven defendants in the case—Sassan Soleimani, Reyhaneh Taravati, Neda Motameni, Afshin Sohrabi, Bardia Moradi, Roham Shamekhi, and an individual known as "Sepideh"—face allegations of "participation in producing a vulgar video clip" and having "illicit relations," according to ICHRI. The dancing depicted in the Iranian video is notably modest. The Iranian authorities, nevertheless, claimed the female dancers were "naked" because they lacked the head covering or chador and "Islamic dress."
Reyhaneh Taravati is accused additionally of possessing alcohol in her home and of uploading the "Happy We Are from Tehran" video to YouTube. Finally, Sassan Soleimani is charged with directing the original video. A second version of the "Happy" Iranian video, made by others who have not been prosecuted, includes women wearing the headscarf.
Soleimani's case is notable in that he participated as a photographer in the successful presidential election campaign of the purported "reformist" Hassan Rouhani last year. Soleimani aside, the other six were detained on May 19 of this year and held for two days at the Vozara Complex of the Tehran Morality Police, until they posted bail of $10,000-$16,600 each. Soleimani was arrested on May 20 and jailed at Rajai-Shahr Prison in Karaj, west of Tehran, until May 29, when he posted bail.
While in the Vozara lockup, the "Happy" captives were beaten and threatened with murder if they did not cooperate with police, and pressed to shift blame for the video to Soleimani, ICHRI said. According to a source that contacted ICHRI, Soleimani's involvement was minimal, and mainly involved editing.
The inaugural "Happy" video is still accessible to Iranian viewers notwithstanding state censorship. A similar video made by 40 people of differing nationalities living in Abu Dhabi, capital of the United Arab Emirates, was loaded to YouTube without incident. Other mixed-gender, "un-Islamic" imitations of the "Happy" video appeared in Kuwait, Bahrain, and Egypt.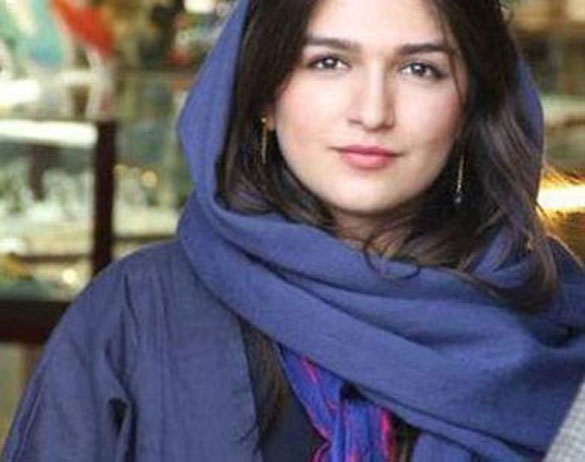 Our sister, the honourable muslimah Ghoncheh Ghavami, Please remember her in your Duas.
-------
ICHRI has described further how, a month after the roundup of the "Happy" video participants, on June 25, Ghoncheh Ghavami, who holds dual Iranian-British citizenship, was taken to the increasingly-sinister Vozara Complex. With other women, she was arrested for protesting their exclusion from the stadium at an Iran-Italy volleyball match. The women were released but their personal effects were impounded.
On June 30, Ghavami returned to the Vozara Complex to retrieve her belongings but was rearrested and transferred to solitary confinement in Tehran's Evin House of Detention, with its odious reputation for confinement of dissidents and common criminals. As of September 11, Ghavami remained in Evin, with no indictment drawn up against her.
Mixed-gender dancing and attendance at sports events are innocuous in numerous Muslim countries, but Iran's authorities, regardless of the ameliorative rhetoric of Rouhani, persist in ferocious surveillance and control over the personal lives of their citizens.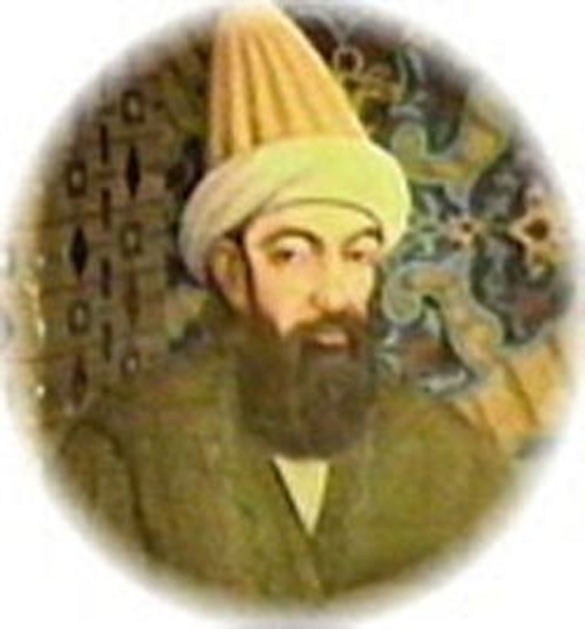 Noorud'din Nimatullah Veli, 1330-1431 CE, may his mystery be sanctified. The great Sufi master was born in the now-martyred Syrian city of Aleppo.
----------
Evin Prison in Tehran and the Rajai-Shahr Prison in Kavar have, additionally, been used by the Iranian state to hold members of the Gonabadi-Nimatullahi Sufi order. These Muslim contemplatives, with a history in Iran dating back centuries, and representing the largest public Sufi group in the country, have undergone an extraordinary campaign of suppression. Their intense persecution began in 2006 with the official destruction of a Sufi house of observance in the religious center of Qom.
Gonabadi mystics, including webmasters for the Sufi site Majzooban Noor (The Alluring Light), journalists who contribute to it, and lawyers who belong to the esoteric order, have been abused systematically for their opposition to clerical rule in Iran. They have been sentenced by Iran's most notorious "hanging judge," Abolghasem Salavati, to terms of seven-and-a-half to ten-and-a-half years each, and barred from media and politics. Their prison cells and homes have been raided. Attacks on the metaphysical Muslims have taken place in cities, towns, and villages around Iran.
In the most recent developments, on August 31, Gonabadi attorney Farshid Yadollahi began a hunger strike in Evin. Gonabadi website operators Reza Entesari, Hamid Reza Moradi, Mostafa Abdi, Kasra Nouri and Afshin Karampour joined Yadollahi's protest, and were then supported by other imprisoned lawyers, Amir Eslami, Mostafa Daneshjou and Omid Behrouzi. The nine Sufis are held at Evin and at Nezam Prison in the city of Shiraz.
Source: http://www.islamicpluralism.org/2410/more-arbitrary-repression-in-iran
URL: https://www.newageislam.com/islam-and-human-rights/stephen-schwartz/more-arbitrary-repression-in-iran/d/99111