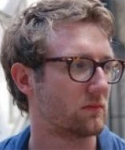 By Adam Taylor
March 24, 2015
After a rare public criticism of its human rights record by Foreign Minister Margot Wallstrom, Saudi Arabia is at diplomatic war with Sweden. The kingdom blocked Wallstrom from speaking at an Arab League event, recalled its ambassador from Stockholm and stopped giving business visas to Swedish citizens. Sweden, for its part, has cancelled a major arms deal with the Saudis.
Saudi Arabia is a key U.S. ally, and official criticism of the kingdom is remarkably rare, despite Saudi Arabia's poor treatment of women and minorities, lack of tolerance for political discourse, and harsh punishments for apostasy and blasphemy. Many people are glad that a Western nation would take a stand for human rights in Saudi Arabia.
But Sweden is not celebrating. The feud has sparked an intense domestic debate, with Sweden's king even stepping in. Part of this is because of the considerable economic pressure Saudi Arabia is able to put on Sweden (Sweden exported $1.3 billion to Saudi Arabia last year). But perhaps even more powerful has been the rhetorical pressure — Saudi Arabia has succeeded in making the argument not about human rights, but about Islam.
From the start of the disagreement with Sweden, Saudi officials have emphasized that the attack isn't just on their sovereignty, but on the entire concept of sharia law, which forms the basis of the Saudi legal system. For example, the Council of Senior Scholars, Saudi Arabia's highest religious authority, dismissed Wallstrom's comments as criticism of the Islamic legal system. "The Kingdom is proud of its Islamic laws, which protects human rights, dignity and private property," said Sheik Fahad bin Saad al-Majed, secretary general of the council, according to Arab News. He added that Saudi Arabia was "a beacon of light" for Muslims around the world.
This framing caught on internationally, as well. "The ministers have voiced their condemnation and astonishment at the issuance of such statements that are incompatible with the fact that the Constitution of the Kingdom of Saudi Arabia is based on sharia," Arab League foreign ministers said in a joint statement. "Sharia has guaranteed human rights and preserved people's lives, possessions, honor and dignity." The Organization of Islamic Cooperation also released a statement, saying Sweden needed to "not claim moral authority to pass one-sided judgments and moral categorizations of others."
Saudi Arabia's interpretation of sharia law has been called "one of the strictest interpretations" of Islamic law in the modern age, but Fahad Nazer, a former political analyst at the Saudi Embassy in Washington, says the Saudi legal system has become a "red line" that the kingdom won't allow criticism to cross. "Framing the argument in religious terms does make it more difficult for Western critics to push the Saudis hard on this," Nazer explains. "It's not a debate that Western countries want to be engaged in."
Sweden clearly has no desire to anger every Muslim-majority nation, for a variety of reasons (not least economic). It certainly has no desire to anger the Muslims who live in Sweden, with whom the government has a not-always-comfortable relationship. And, ultimately, it may not really want to completely discredit the Saudi Sharia system — a system that Saudi Arabia has touted as an alternative to even more extreme forms of Islamic fundamentalism.
Even in Sweden, some see Wallstrom's comments as critical of an entire religion. Thord Janson from the Department of Global Studies at the University of Gothenburg told Svenska Dagbladet that Wallstrom's comments could be interpreted as criticism of Islam, no matter whether she meant them that way or not.
Wallstrom herself now seems to concede that she has lost the narrative. "We have the greatest respect for Islam as a world religion and for its contributions to our common civilization," she told Sweden's parliament last week. Later, when told that the idea that Sweden was criticizing Islam as a whole was spreading on social media, she told Swedish radio: "Yes, I am concerned about that."
There's now a debate in Sweden about whether Wallstrom should back down, and it seems unlikely that other Western countries will back up her criticism of Saudi Arabia's human rights record. "The Saudis do realize the need to reform many of their institutions," Nazer explains, "but they'll do so on their own terms, not because of outside pressure."
Adam Taylor writes about foreign affairs for The Washington Post. Originally from London, he studied at the University of Manchester and Columbia University.
Source: http://www.washingtonpost.com/blogs/worldviews/wp/2015/03/24/how-saudi-arabia-turned-swedens-human-rights-criticisms-into-an-attack-on-islam/
URL: http://newageislam.com/islam-and-human-rights/adam-taylor/how-saudi-arabia-turned-sweden's-human-rights-criticisms-into-an-attack-on-islam/d/102114