Times News Network
Jan 30, 2020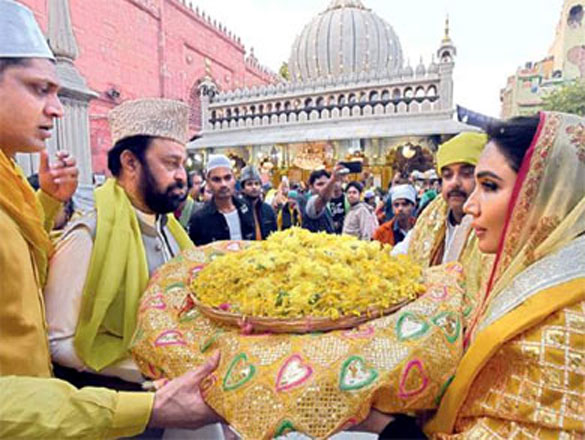 Every year when the winter begins its retreat, Hazrat Nizamuddin Auliya's Dargah dons the colour of spring — yellow mustard seeds, sunflowers and marigolds — to celebrate Basant Panchami.
The festival, which was observed across India on Wednesday, is a trademark of the 13th century mausoleum. Thousands of men and women cutting across religious and caste lines poured into the dargah through the day. Their turbans, scarves and veils are all shades of yellow, the colour of the energy-giving sun. On this day, however, their bright clothes also become a symbol of peace, syncretism and love.
According to historian Rana Safvi, Nizamuddin Auliya was a saint of the Chistiya silsila, one of four major Sufi orders in India. His disciple, Persian poet Amir Khusro who is believed to be the originator of Hindustani classical music, first observed the festival to cheer Nizamuddin, who had been grieving over his nephew's death.
"The legend is that after Nizamuddin's nephew Taqiuddin Nooh passed away, the saint did not smile for months. This disturbed Khusro, who kept looking for ways to make his teacher smile. One day he saw some women, dressed in bright yellow clothes, singing their heart out. They were observing the arrival of spring. So, he dressed in yellow clothes and accompanied by the women, approached Nizamuddin, who smiled at his disciple's new guise," said Sayyed Farid Nizami, who is believed to be a descendent of the Sufi saint, and is currently a member of the Dargah committee.
He added that since then the festival has been observed every year at the dargah. On Wednesday, soon after the sound of the afternoon azan faded away, the music of the Qawwals filled the mausoleum. The purbi dialect was apparent as Sufi singers broke into a song about the arrival of spring.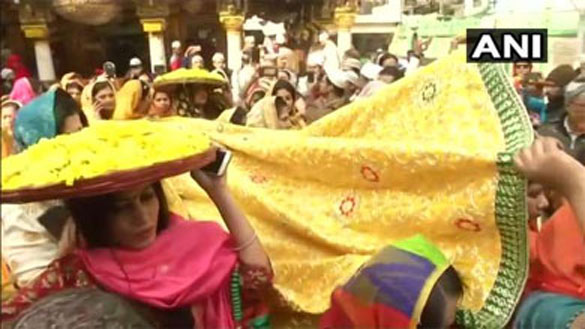 "Aaj Basant Manaaley Suhagan, Anjan Manjan Kar Piya Mori, Lambey Beher Lagaye. Shaah-E Amir Tohey Dekhan Ko (Rejoice, my love rejoice for the spring is here. Decorate your long hair. The king, Amir Khusro, is here to look at you)," sang the qawwals.
Visitors told TOI that the celebration represents the "composite culture" of Delhi. "Our country is full of examples of communal harmony. The love between people has existed for centuries. There are Muslim artisans who make idols of Hindu gods and goddesses. People from all faiths visit the dargah. Sufi Basant is testimony to this love," said Ranit, a visitor.
However, the dargah committee is also acutely aware of religious polarisation, which has threated the fabric of the country. "We know that there is a law that has threatened the Ganga-Jamuna tehzeeb that this shrine has come to represent. We would like to tell people who divide to come here for a lesson in peace. We will pray that we remain together as a country," said Sayyed Naeem Nizami, another member of the committee.
Original Headline: Basant Panchami: Spring in their step, they call for unity
Source: The Times of India
URL: https://www.newageislam.com/interfaith-dialogue/hazrat-nizamuddin-auliyas-dargah-dons/d/120935