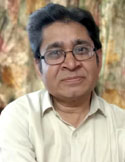 By Sumit Paul, New Age Islam
1 May 2022
A Seer From Ayodhya Has Called For A Prayer Session At The Taj Mahal On May 5 Alleging That The Monument Was The Tejo Mahalaya, A Shiv Temple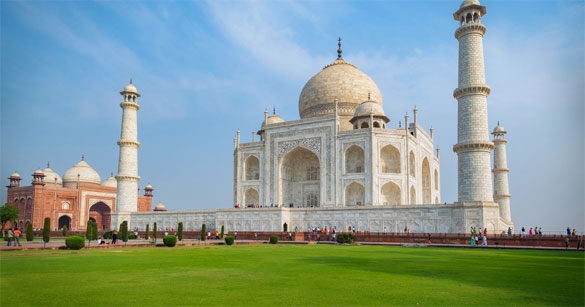 Taj Mahal
-----
A seer from Ayodhya has called for a prayer session at the Taj Mahal on May 5 alleging that the monument was the Tejomahalaya, a Shiv temple.
Quoting Rana Safvi from Daily O, 24/10/2017, " When Mumtaz Mahal died and it was decided to bury her in Akbarabad, as Agra was known then, a search for the best place to build her mausoleum was undertaken. Her grieving husband had already decided to make her resting place a veritable paradise itself. A majestic and huge tomb was to be constructed. Since the structure would be very heavy, the architects took the decision to support it on large wooden slabs built over deep wells. This stabilised the sand and acted as augured piles. For this purpose, the position chosen was at a node in the River Yamuna, which seemed the most suitable. This plot of land belonged to Raja Man Singh, Akbar's general who had marriage ties with the Mughals."
Taj Mahal was built on the land where Raja Jai Singh had a mansion and there is no mention of any religious building on that land (courtesy, Taj Mahal: The Illumined Tomb by W E Begley and ZA Desai). Moreover, according to the rules, esp. the theological rules of Islam, a mausoleum cannot be built upon an already existing religious structure belonging to Islam or of any other faith. It's considered to be profane from Islamic religious perspective.
P N Oak's theory that Tejo Mahalaya (a Hindu temple) was later renamed or rechristened as Taj Mahal by Shah Jahan or Mughals, doesn't hold water for Mughals spoke Persian, which's a highly evolved and exquisite tongue. Shahjahan had no dearth of 'new' names in Persian for his dream project. So, why on earth should he retain the old name Tejo Mahalaya with a slight change to make it Taj Mahal? Shahjahan had names like ' Khwabgaah', 'Hayaan' (archaic Persian word for something exquisite) and ' Shabistan' (a magnificent bed-chamber) for the grand mausoleum, but he zeroed in on Taj Mahal.
One more myth about Taj Mahal is that Shah Jahan got the hands of the artisans chopped off after the completion of the splendid structure. This is a blatant lie. There were approximately 20, 000 workers who built the Taj Mahal. Some names are still known:
Ustad Ahmad Lahori : Main architect
Ismail Afandi, Ottoman Empire: Designer of the Main Dome
Ustad Isa and Isa Muhammad Effendi, from Persia: Architectural Designer
'Puru' from Benarus, Persia: Supervisor Architect
Qazim Khan, Lahore: Gilding
Chiranjilal, Delhi: Chief Sculptor and Mosaicist
Amanat Khan of Shiraz, Iran: Chief Calligrapher
Muhammad Hanif: Mason Supervisor
Mir Abdul Karim Khan and Mukkarimat of Shiraz: Financial Manager, Daily Production
Records in Persian are available that all these people later participated in building the mosques and palaces in Esfahan (about which it's famous in Persian-Esfahan nesf-e jahan: Isfahan is half the world) and Khorasan in Iran and Central Asia. Scores of artisans who built Taj were also involved in building other monuments after Taj Mahal. Do you think they built those monuments sans their hands? It's time to accept the truth and refrain from vitiating the vibes of the country and envenoming the minds of the people .
----
An occasional columnist for New Age Islam, Sumit Paul is a researcher in comparative religions, with special reference to Islam. He has contributed articles to world's premier publications in several languages including Persian.
URL: https://newageislam.com/interfaith-dialogue/taj-mahal-tejo-mahalaya-shiv-temple-/d/126908A
New Age Islam
,
Islam Online
,
Islamic Website
,
African Muslim News
,
Arab World News
,
South Asia News
,
Indian Muslim News
,
World Muslim News
,
Women in Islam
,
Islamic Feminism
,
Arab Women
,
Women In Arab
,
Islamophobia in America
,
Muslim Women in West
,
Islam Women and Feminism