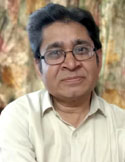 By Sumit Paul, New Age Islam
2 August 2022
The Erstwhile Composite Culture Of India Was Teeming With Such Heart-Warming And Soul-Gladdening Instances When Rafi Sang Bhajan, Sahir Or Shakeel Wrote It (Remember, Tora Man Darpan Kahalaye....Film: Kajal, Sahir) Or Allah Tero Naam, Ishwar Tero Naam Or Raskhan And Rasleen Writing Krishna Bhakti Kaavya, Amir Khusro Writing The Earliest Form Of Bhajan In Hindvi ( Old Form Of Hindi), Kunwar Mohinder Singh Bedi Beginning His Kalam With A Naat Or Kalidas Gupta ' Raza' Reciting In Praise Of Muhammad.
------
Poor Farmani Naaz's shrill and awfully sung 'Har Har Shambhu' is the latest act of sacrilege for the Deobandi clerics who are asking her to seek forgiveness from Allah for singing a Hindu Bhajan! Mark my words, these Deobandis and Barelvis will engulf Islam.
Are these fanatics aware that the great Rafi sang a number of bhajans? Have they (clerics) ever listened to Rafi's "Moray Shyam, Tera Naam...?" " Teri Main Zaat Se Bhagwan Kahin, " Sukh Ke Sab Saathi, Dukh Mein Na Koi," "Man Tadpat Hari Darshan Ko Aaj " or " Madhuban Mein Radhika Naache Re?"
Shakeel Badayuni penned "Man Tadpat Hari Darshan", Naushad composed and Rafi sang this all-time great Bhajan. Shakeel wrote yet another top-notch Bhajan "Madhuban Mein Radhika," Naushad composed, Rafi sang and Dilip Kumar (Yusuf Khan) acted on it for 'Kohinoor' in 1959.
The erstwhile composite culture of India was teeming with such heart-warming and soul-gladdening instances when Rafi sang Bhajan, Sahir or Shakeel wrote it (remember, Tora Man Darpan Kahalaye....Film: Kajal, Sahir) or Allah Tero Naam, Ishwar Tero Naam or Raskhan and Rasleen writing Krishna Bhakti Kaavya, Amir Khusro writing the earliest form of Bhajan in Hindvi ( old form of Hindi), Kunwar Mohinder Singh Bedi beginning his Kalam with a Naat or Kalidas Gupta ' Raza' reciting in praise of Muhammad. Hindus were writing and reciting Hamd-o-Sana and Muslims were rendering Bhajans.
Where were these brainless clerics at that time? But you cannot blame only the clerics. Hindus have become equally intolerant. Booker Award winner Gitanjali Shree's 'Ret Samadhi' is now being scrutinized for its blasphemous contents, hurtful to the majority.
Getting religiously hurt has become a national pastime for the followers of all faiths in India, esp. Muslims and Hindus.
That in the 21st century, we're getting hurt by perceived insults to our deities, prophets, revered characters and scriptures is a sign of our unmitigated immaturity.
Salman Rushdie summed it up succinctly, "Religion and god have become mankind's indispensable emotional baggage. So, anything you say about anyone's religion and god is seen through the prism of religious sentiments. When faith is governed by emotions, it tends to take umbrage at anything. You can never be sure, what repercussions you may have to face over your most innocuous depiction and description of a religious issue."
Exactly the same thing is happening at the moment. Years ago, when I was smoking at a hotel lounge in Dacca (sorry, I prefer calling and writing Dacca over Dhaka), Bangladesh during Ramzan, one fanatic Muslim threw away my fag and abused me in Bangla for smoking during Ramzan, not bothering to know whether I was a Muslim or not. I condemned the zealotry of all Muslims. But a couple of years ago, when I was smoking nonchalantly near a Gurudwara at Nanded in Maharashtra, a group of young and English-speaking Sikh youths from Northern India curtly told me to go away and smoke as Sikhism prohibits tobacco intake in any form. You won't see a turban-wearing Sikh smoke. He'll be ostracized. This made me realize that the slow poison of religion spread everywhere and it spared none.
Can't we all live as plain humans sans the labels and fear of god/Allah/Bhagwan? But for that, an evolutionary transformation is needed and hardly anyone of us is ready for a revolutionary evolution in thinking and outlook. Because, none of us is ready to leave and come out of the enslaved 'protection' of religion and god. Neurologists and evolutionary biologists like Richard Dawkins believe that humans will need nearly 50 thousand years to evolve and go beyond the fear of religion and god. Till then, love it or lump it. What cannot be cured, must be endured.

<
---
A regular columnist for New Age Islam, Sumit Paul is a researcher in comparative religions, with special reference to Islam. He has contributed articles to world's premier publications in several languages including Persian.
URL: https://newageislam.com/interfaith-dialogue/har-har-shambhu-blasphemy-muslim-clerics/d/127623
New Age Islam, Islam Online, Islamic Website, African Muslim News, Arab World News, South Asia News, Indian Muslim News, World Muslim News, Women in Islam, Islamic Feminism, Arab Women, Women In Arab, Islamophobia in America, Muslim Women in West, Islam Women and Feminism