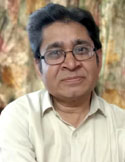 By Sumit Paul, New Age Islam
14 May 2022
The Whole Country Seems To Have Collectively Vowed To Blacken The Mughals As If They Were The Rogues And Ruffians Who Desecrated India
Main Points:
1. Among all Mughal emperors, Akbar was least interested in religion.
2. Akbar even created his own brand of religion, by the name of Deen-e-Elahi.
3. Forcing Tansen to accept Islam sounds outright apocryphal.
------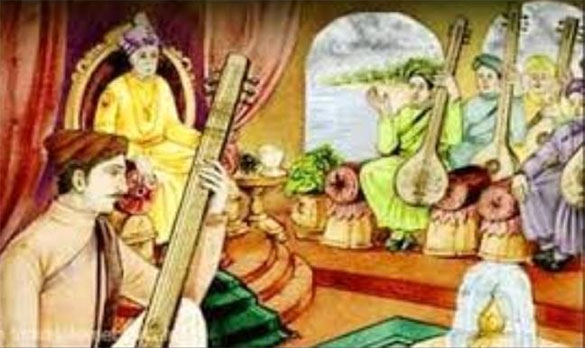 Photo: Brainy.in/ Akbar and Tansen
------
The whole country seems to have collectively vowed to blacken the Mughals as if they were the rogues and ruffians who desecrated India. A few days ago, a retired professor of History (all the more shocking and saddening!) who taught at a reputable college in India and now settled in Poona, asserted in a private gathering that Akbar forced Tansen, the great musician and vocalist, to embrace Islam. This is a flagrant lie and an unabashed mutilation of truth.
First of all, among all Mughal emperors, Akbar was least interested in religion. In fact, Vincent Arthur Smith wrote in his magnum opus, ' Akbar the Great Mogul, 1542-1605, 'that, " Akbar and Prince Dara Shikoh tried to explore Islam and other faiths and in this regard, both were pretty ahead of their times, though Dara was a far greater scholar who eventually embraced Hinduism." In spite of being unlettered, Akbar never learnt how to read and write, he had a sharp mind and was keen on learning more about philosophy and Tasawwuf (spirituality).
Never a hard-core follower of Islam, Akbar even created his own brand of religion, by the name of Deen-e-Elahi. Tansen, though very great, was an out and out opportunist, who later followed Akbar's 'Deen-e-Ilahi.' But Akbar wasn't happy because he was alive to Tansen's apple-polishing ways. So, forcing Tansen to accept Islam sounds outright apocryphal. In fact, Gian Carlo Calza argues in his well-researched biography of Akbar (Akbar: The Great Emperor of India, 1542-1605) that Akbar tried to dissuade Tansen from embracing Islam at the hands of great Sufi mystic Hazrat Muhammad Ghaus of Gwalior.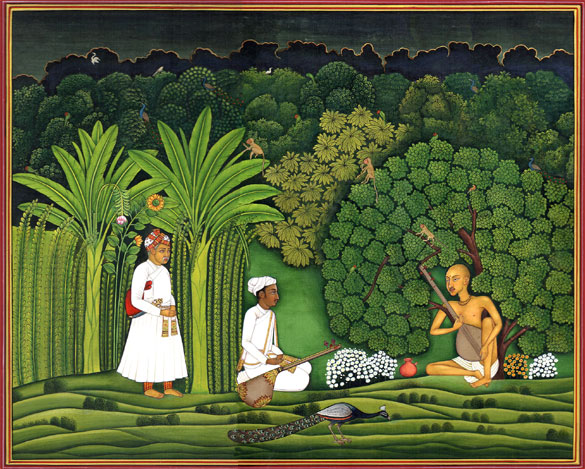 Akbar and Tansen visit Haridas/ Exotic India Art
-----
Even a diehard critic of Akbar like Abd-al-Qadir Badayuni also averred that Akbar was never into conversions. He even rebuked a few highly venerable Sufis and mildly punished them when they were found involved in converting poor Hindus on the sly! His Rajput chieftains accepted Islam of their own accord just to be in the good books of the emperor. But, Akbar confided in his friend and court historian Abu'l Fazl that he could see through the clever motives of the Rajputs behind their conversions to Islam.
As for conversion, not all Mughals were into it barring Aurangzeb and Jahangir, to some extent. Sir Jadunath Sarkar wrote in ' History of Aurangzib ' (a book in five volumes/volume 3) that, ' Despite Aurangzib's (this is the orthography he used, contrary to common spelling Aurangzeb) conversion spree, his aim was never to convert all Hindus to Islam." Very true. Had that been Aurangzeb's objective, he would have converted all Hindus to Muslims in his fairly long regime from 1658 to 1707; nearly five decades.
So, it's time, we look at an issue from all angles and then opine. Mughals, or in a broader context all Muslims, have become more sinned against than sinning. We must change this monomaniac approach and jaundiced viewpoint.
----
An occasional columnist for New Age Islam, Sumit Paul is a researcher in comparative religions, with special reference to Islam. He has contributed articles to world's premier publications in several languages including Persian.
URL: https://newageislam.com/interfaith-dialogue/akbar-tansen-embrace/d/127005
New Age Islam, Islam Online, Islamic Website, African Muslim News, Arab World News, South Asia News, Indian Muslim News, World Muslim News, Women in Islam, Islamic Feminism, Arab Women, Women In Arab, Islamophobia in America, Muslim Women in West, Islam Women and Feminism