By Selina Hossain
06 July 2016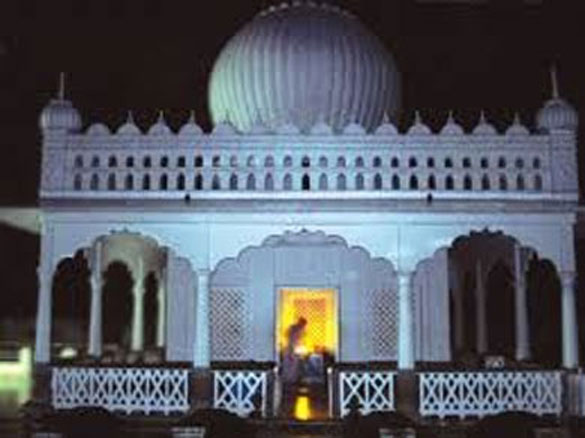 Shrine of Lalon Fakir
---------
A song of Lalon Fakir, the legendary Baul, keeps coming back to me in my empty moments:
People ask me what's my caste, my religion
Lalon says he has not seen any such thing on earth.
At my desk, trying to write, those two lines make a lot of sense to me. Almost sixty years ago, a college student, I went with my father to Cheuriya, the peripatetic bard's home in the Kushtiya district, to visit his mazhar. As I moved up to university, I realised, Lalon's songs had stayed with me, and not just that, they were making me think. So many questions rose in my mind. In the same song he said:
"Sunnat makes a man Muslim,
What then would make a woman?
The sacred thread the proof of a Brahmin,
How then would you know a Brahmani?"
The troubadour who raised such profound questions in so disarmingly simple words was born in 1778. He died in Cheuriya in 1890. Among his admirers were both Hindus and Muslims. His association with two cultural personalities, scholar Kangal Harinath and writer Mir Mosharraf Hossain, helped him reach out to a larger world. The support of such literary figures went a long way in preserving the oeuvre of the mystical saint who belonged to the oral tradition of the Baul. When Rabindranath Tagore was living in Shilaidaha creating his literary milestones, he collected 298 of Lalon's songs, out of which a selection of 20 were published in the Prabasi monthly magazine at his initiative. Tagore also mentions Lalon in The Religion of Man (1931), drawn largely from his Hibbert Lectures given at Oxford University the previous year.
At Lalon's akhara in Cheuriya, mystic songs are still sung invoking peace for the world. Every year on the full-moon night of Holi, people, regardless of their castes and religions, gather here at Lalon's mazhar. Farida Parveen, a celebrated singer of Lalon's songs, gives an extra meaning to those songs of human bonding with her rich, sweet voice. Lalon, who sought to bring people together ending all divisions with his songs of the road, has lived on for over a century now. You feel him in the air around the mazhar.
(This article appeared in The Equator Line magazine)
URL: https://www.newageislam.com/interfaith-dialogue/selina-hossain/lalon-fakir--faith-synthesis/d/107891