By Sara Wagner
June 05, 2016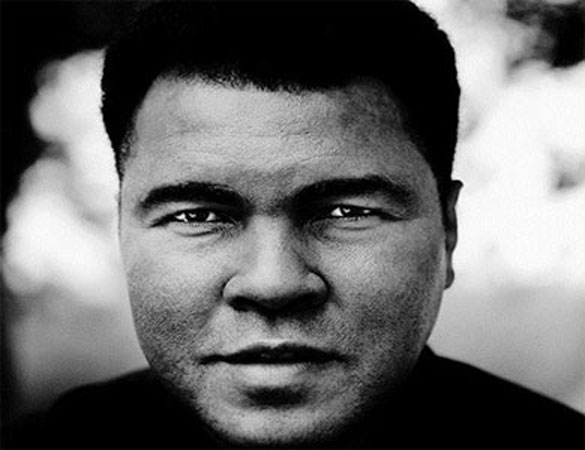 Muhammad Ali
----------
Hundreds of people gathered Sunday night at the River Road Mosque in Louisville to honour and celebrate the life and legacy of Muhammad Ali.
From Catholic to Christian to Muslim to Jewish, a dozen speakers representing a variety of religions and organizations from the city spoke before a packed house.
Every seat was filled and people lined the walls of the building. The service lasted about an hour and thirty minutes. Every speaker shared different stories and memories, as well as the messages they believe Ali will continue to spread long after his death.
One of the speakers, Tori McClure, used to work at the Muhammad Ali Centre. She's now at Spalding University, but spoke about her friendship with the legend. She, too, has taken on great challenges in her life, like rowing across the Atlantic Ocean. She recalled meeting Ali and talking about their feats.
"Muhammad Ali and I were from the same city- Louisville, Kentucky, and we were from different worlds of existence, one male, the other female- one black the other white- one educated by the world, the other educated by books, one Muslim, the other Christian, one world famous, the other obscure. Despite our differences, the common bond we shared that afternoon was bigger than any boxing ring or row boat," she said.
Dr. Babar with the Muslim Americans for Compassion wrote a poem for Ali, reciting it before the crowd. He talked about how much inspiration and reassurance Ali gave to not only Muslims, but people of all faiths. The poem read in part,
"Oh my champ, Oh my hero, you were our hope when we were hopeless," he said.
Mayor Greg Fischer was also in attendance, detailing how the last 36-48 hours have been a mixture of emotions for the city, the country, and even the world. He said the loss of Ali is one that will always leave a wound, but his legacy should and will continue to live on far past his death.
"He's free now, but his spirit is with us, and it will stay with us for a long, long time," Mayor Fischer said.
Source: wusa9.com/news/local/ali-unites-all-faiths-even-after-death/233667864
URL: https://newageislam.com/interfaith-dialogue/ali-unites-all-faiths-even/d/107539