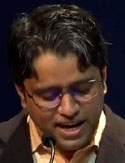 By Saquib Salim, New Age Islam
09-06-2022
Tradition of Rahim and Raskhan Who Wrote In Praise of Hindu Deities during the Medieval Times Was Carried Forward By the Muslim Thinkers of the 20th Century As Well
Main Points:
1. People who were seen mocking Prophet Muhammad were also products of a few of the best educational institutions.
2. World has witnessed how these so-called 'leaders' mocked the religious figures revered by millions.
3. People with degrees from eminent educational institutions were mocking 'Shivling' in the name of political rhetoric.
----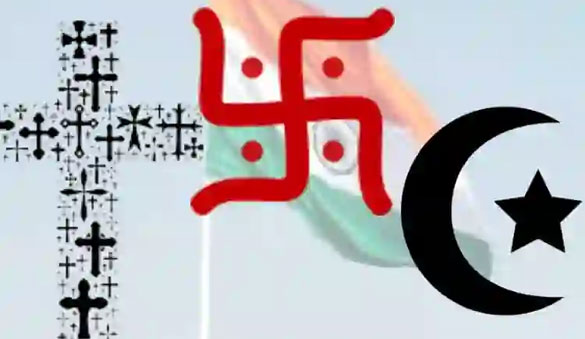 Representational image
----
In the last few days, the controversy over the comments made by certain politicians, 'religious leaders, and activists on religious figures in the television debates have taken a centre stage in public discourse. The world has witnessed how these so-called 'leaders' mocked the religious figures revered by millions. I have been hearing that good education at modern educational institutions teaches people to be sensitive with others and can cure the politics of hate since childhood.
But, we have seen how people with degrees from eminent educational institutions were mocking 'Shivling' in the name of political rhetoric, thus injuring the sentiments of millions. The people who were seen mocking Prophet Muhammad were also products of a few of the best educational institutions.
Interestingly the very cure of religious hatred as suggested by the liberal West seems to be the deadliest form of the disease. The modern education institutions have, no doubt, imparted knowledge but are devoid of sensitivities towards the sentiments of fellow humans.
If we look back at the times when modern western education had not penetrated our society like today, we find that educated Hindus and Muslims would talk about each other's religions with due respect. The tradition of Rahim and Raskhan who wrote in praise of Hindu deities during the medieval times was carried forward by the Muslim thinkers of the 20th century as well.
Who symbolizes the Muslim identity in the subcontinent more than Sir Muhammad Iqbal? In an article written in 2016 by yours truly, I have explained the devotion Iqbal had for Lord Rama through a poem written by him. I wrote, "For Iqbal, Lord Ram is not merely a Hindu God but "Imam-e-Hind" (spiritual leader of India). For him, people with vision or wisdom consider him the spiritual leader of Indians. As he writes;
Hai Raam Ke Wajood Pe Hindustaan Ko Naaz
Ahl-e-Nazar Samajhte Hain Us Ko Imam-e-Hind
(India is proud of the existence of Ram
Spiritual people consider him prelate of India)
It is quite evident that he does not believe that Ram is the leader of Hindus alone; otherwise, he would have used the word Ahl-e-Hind (people of India) rather than Ahl-e-Nazar (people with vision). For him, the status of Lord Ram as a spiritual leader is not limited to the Vaishnavas or Hindus only. Lord Ram lives in the ethos of India and its people."
Iqbal, in the poem dedicated to Lord Rama, has accorded him the status of the philosopher head of all the philosophers of the World. The reverence of Rama and dedication to Islam, do not contradict each other in Iqbal's world.
Hafeez Jalandhari, a Madrasa-educated poet who wrote the national anthem of Pakistan, has also written in praise of Lord Krishna. In his poem, Krishn Kanhaiya Hafeez urged Lord Krishna to save India from foreign rulers. I wrote, "The poet hopes that Krishna will come back as a saviour of the country. At the very outset, Hafeez draws the attention of readers toward the grandeur of Krishna using the words;
Ai Dekhne Walo
Is Husn Ko Dekho
Is Raaz Ko Samjho
(O you who is watching, look at this beauty. Try to understand this secret)
He goes on to write;
Ye Paikar-e-Tanviir
Ye Krishn Ki Tasviir
(This manifestation of light; this portrait of Krishna)
It is important here to note that among common Muslims Prophet Muhammad is supposed to be a manifestation of light. By using the same metaphor for Krishna, Hafeez in a way reiterates the age-old belief of a section of Islamic scholars, that Krishna was a righteous prophet sent to the people of the subcontinent. In the poem he stresses his belief again by saying;
Ye Nar Hai Ya Nuur
(Is he human or light)?"
Khwaja Hasan Nizami, a respected Islamic scholar, had written Krishn Beeti. Nizami while describing the scene of Lord Krishna's birth wrote, "Today is the arrival of that commander in chief, army general and military leader of India, whose armies used to roam around victorious. He is the foremost leader and general of the Indian subcontinent. Today those eyes are going to open themselves which will look after the earth and the sky. He comforts Indians in private as well as in public, in happiness as well as in sorrow, during life as well as in death. Krishna is the leader of the adults and a beloved of the children."
The list is endless. Several Muslim thinkers, writers, and leaders have paid tributes to Hindu religious figures. Never, not even the most orthodox of Muslim leaders, tried to demean any Hindu religious figure. It must be noted that the Urdu Textbooks written by Maulvi Muhammad Ismail Merathi, which are used in the Madrasas of the subcontinent for more than a century have dedicated chapters on Hindu religious figures.
In the fourth book of Urdu, Ismail wrote about Sita Ji: "In short Sita was a perfect and unmatched example of a pious, loyal, patient, and loving wife." One can think that after reading such Urdu books at Madrasas what kind of reverence Muslims developed for Hindu religious figures. No wonder Hafeez, Hasrat, Nizami, and others wrote in praise of Lord Krishna, Lord Rama or Lord Shiva.
The respect was not a one-way affair and Hindus as well revered Islamic figures. The people who had their education rooted in orthodox Hindu traditions believed that Islam deserved equal respect as Hinduism. In 1921, Jagadguru Shankaracharya of Shri Sharada Peeth endorsed and publicized a Fatwa in support of Khilafat. He was charged by the British for propagating anti-imperialistic ideas.
Shankaracharya said, "As a believer in the doctrine of Swa-Dharma for all, every Hindu should necessarily sympathize with the Khilafat cause."
Chaudhary Dillu Ram Kausari of Hisar, Haryana used to write 'Naat' (eulogies in praise of Prophet Muhammad). His book of eulogies was published in 1924. The introduction to the book said that the purpose of the publication was to bring out the pro-Islamic nature of common Hindus while a few fringe extremists might indulge in violence. How important is the reiteration of this point in the present times filled with hate?
Dillu Ram wrote,
Kar Ae Hindu Bayaan Is Tarz Se Tu Vasf Ahmad Ka
Musalmaan Maan Jaye Sab Loha Tegh-e-Muhannad Ka
(O Hindu praise the quality of Ahmad in such a fashion
That they start admiring your literary skills)
And,
Kuch Ishq-e-Payambar Me Nahi Shart-e-Musalman
Hai Kausari Hindu Bhi Talabgaar-e-Muhammad
(Being Muslim is no condition to love Muhammad
O Kausari, even Hindus are the seeker of Muhammad)
The Indian ethos of coexistence is best described by one of India's tiop scientists, Professor Shanti Swaroop Bhatnagar, when he writes, "Adha Muslim Hun to Adha Mera Hindu Me Shumaar" (I am half Muslim and the other half belongs to Hinduism).
As Indians, we have to ponder upon what went wrong in educating our people through the western modern system. Why do we tend to demean religious faiths and in turn hurt the sentiments of a large population? Is it to sound rationale, secular and progressive? Education devoid of sensitivity towards human emotions will lead to disasters. We need an education system rooted in the culture that teaches us coexistence and mutual respect. The western model of society cannot be superimposed on one of the oldest, most dynamic, and most vibrant civilizations of the World.
We need to reiterate that:
Mazhab Nahi Sikhata Aapas Main Bair Rakhna
(Religion doesn't teach us to hate each other)
Source: Religion Doesn't Teach Us to Hate Each Other
URL: https://newageislam.com/interfaith-dialogue/religion-hate-hindu-muslim-raskhan/d/127205
New Age Islam, Islam Online, Islamic Website, African Muslim News, Arab World News, South Asia News, Indian Muslim News, World Muslim News, Women in Islam, Islamic Feminism, Arab Women, Women In Arab, Islamophobia in America, Muslim Women in West, Islam Women and Feminism