By Natasha Badhwar
Nov 08, 2020
I seriously think people who dare to go in for inter-caste marriages in India are missing the anxiety gene," a friend commented on my Facebook post where I had shared a story from the India Love Project, a new social media venture where the curators encourage couples to share personal stories of love and marriage outside the shackles of faith, caste, ethnicity and gender. This storytelling and photo project has been launched by the journalist couple Priya Ramani and Samar Halarnkar and their friend, Niloufer Venkatraman.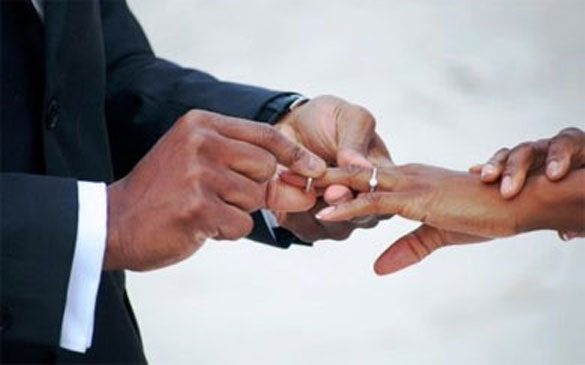 Photo for representational purpose only
------
Priya and I have been friends and colleagues for a decade now. We had been travelling together in Odisha when she had first mentioned this idea of creating an online archive of real people's love stories to me. Love that had defied differences in religion, caste and class, and survived to tell the tale.
I am a Hindu woman and my husband is a Muslim, and for me, this detail of our religious backgrounds is the least important or interesting thing about either of us. I remember sharing with Priya that it bothers me when we exceptionalise these stories. In the 21st century, love across boundaries should be seen as commonplace. I don't want to be placed on a pedestal like an exhibit for our personal choices.
Yet, when Priya sent me a link to the Instagram account of India Love Project and asked me to send three photos and 150 words, it took me less than half an hour to respond to her. Partly because I am obedient in friendship, and partly because I have come to realise the power of the personal story as a counter to the narrative of hate that has muddied the skies above us and polluted the air that sustains us as a society.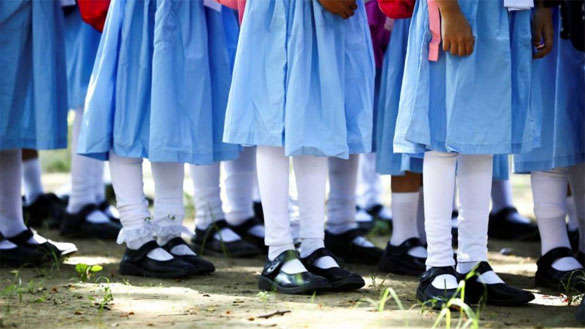 It has been less than two weeks yet and already this project has become a vibrant space for candid conversation, insights and solidarity. Sharing one's story with honesty and humour is an invitation for the audience to open up their hearts too. Everyone wants to be heard. We need to air our fears and vulnerabilities. Empathetic listening dissipates insecurities. It revives our courage.
In a recent post by Vineeta Yadav and Tanvir Aeijaz, the couple share the story of naming their daughter Kuhu. "Is that a Hindu name or a Muslim one?" they are asked.
"Well, can a nightingale's song/chirping be any religion?" the new parents reply.
"No, but what will she grow up to follow?"
"She gets to decide it herself, to follow or not to follow. Till then, it is on us that she doesn't let in hate for anyone. "
In a comment on the post, Rupa Abdi, who has also submitted her story and photos to the project, writes, "Your story sounds so familiar. When we announced our marriage, one of the main concern of some of the people we knew was, 'Will your kids go to a mandir or a masjid?'As if that is what religion is all about!"
Reading this exchange makes me realise the potency of simple sentences. When did we normalise the reduction of one's personal faith to the location of worship?
Our faith is meant to be a moral compass for us — guiding one towards love, compassion, inclusivity and forgiveness. How did we allow religious identity to become an excuse to hate, kill and deprive the other of their basic humanity?
As I read the new stories on India Love Project everyday, I feel inspired and exuberant. Subhadra Khaperde and Rahul Banerjee have had an inter-caste marriage and describe themselves as a casteless, atheist couple fighting for a socio-economically just and ecologically sustainable world. "The major discord between us is that I bathe on an average only once a week," shares Rahul.
"We were married at the court at the old collectorate in Gheekanta," writes TM Veeraraghav, who is married to Salma. "Both families were in attendance, but the ritual was a court document, the priest was the magistrate and the God, a photo of the Mahatma on the wall."
"How can you turn away from love?" asks Maria Manjil, a Christian from Kerala who is married to Sandeep Jain, a North Indian Jain. "I saw his kind heart, gentle demeanour, intellectual compatibility, and deep affection for me. I couldn't let him go just because he prayed to a different God and spoke a different language."
Love is the best resistance to hate. Let our stories soar like kites. Let them disperse the joy of plurality all over our wounded land. I insist that falling in love isn't exceptional. Making it work is the hard part — irrespective of our identity markers. At the end of the day, we are all hungry for connection. We all need validation. We are all moved by love stories.
-----
Natasha Badhwar is an author and filmmaker
Original Headline: Investing in love, across boundaries of religion, caste, class
Source: The Tribune India
URL: https://www.newageislam.com/interfaith-dialogue/natasha-badhwar/love-is-the-best-resistance-to-hate-let-us-disperse-the-joy-of-plurality/d/123416
New Age Islam, Islam Online, Islamic Website, African Muslim News, Arab World News, South Asia News, Indian Muslim News, World Muslim News, Women in Islam, Islamic Feminism, Arab Women, Women In Arab, Islamophobia in America, Muslim Women in West, Islam Women and Feminism