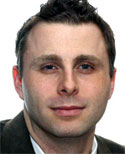 By Mike Fegelman
November 30, 2018
The sands have certainly shifted in the broader Middle East.
Though peace and the normalization of relations between Israel and the Arab and Muslim world have proceeded at a glacial and sometimes raucous pace, new relationships have been forged, and old, dormant ties, rekindled.
Patience and steadfast determination seem to be a virtue.
The warming of ties between Israel and Sunni-majority Muslim nations and Gulf countries have taken place in the backdrop of shared concerns over Shia Iran's destabilizing efforts, its supporting terror proxies, and quest for nuclear weapons. The Saudis, just like the Israelis, are grievously concerned about Tehran's expansionist efforts to gain hegemony in the Middle East and its direct involvement in propping up Syria's Assad regime, its fomenting violence in Iraq, and its supporting rebels fighting in Yemen and terror groups like Lebanon's Hezbollah and Hamas, and Islamic Jihad in Gaza.
Israel's détente with its Arab neighbours, both publicly and pseudo-privately, is on full display for all to see. Many Arab world countries are co-operating with Israel on security and defence matters, as well as Israel's growing high-tech industry. When the mainstream media claim that Israel is "isolated," these journalists are simply detached from reality.
This past week, Chad President Idriss Déby visited Israel and sought to re-establish ties and relations with the Jewish state. Chad is one of the first majority-Muslim African states to re-establish diplomatic relations with Jerusalem. Chad is a member of the 57-nation Organization of Islamic Cooperation, and Israeli Prime Minister Benjamin Netanyahu will soon pay a visit to the African nation to formalize the matter. It's also speculated that Israel plans to establish ties with the Muslim-majority African countries of Sudan, Mali and Niger.
Meanwhile, Israel's Economy Minister, Eli Cohen, received an official invitation to attend a conference in Bahrain next year, and it's believed that Israel is working to normalize ties and sign a peace treaty with that Gulf nation. The event, dubbed the "Startup Nations Ministerial Conference," is a perfect fit for Israel, which is regarded as the world's leading "startup nation." As to Bahrain, in May, Bahrain Foreign Minister Khalid bin Ahmed Al Khalifa wrote on Twitter, in a message intended for the whole world to see, that Israel has the right to defend itself against Iran.
Also in the news recently, Oman welcomed Prime Minister Netanyahu and his wife, along with the head of the Mossad, in a surprise visit last month. This was viewed by regional experts as an apparent sign of Israeli progress in improving ties with Gulf countries and Oman, which has traditionally acted as a regional mediator. Israel's Transportation Minister, Yisrael Katz, visited Oman for a transportation conference to present his plan for a rail link between Gulf Arab countries and Israel. Importantly, Netanyahu's meeting with Sultan Qaboos bin Said in Oman serves as an epic failure for BDS activists who want the world to boycott, divest and sanction Israel. Ironically, it's the Arab and Muslim world who are doing the opposite, and their BDS activism includes Buying, Developing and Supporting Israeli businesses and entrenching relations with Israeli politicians and diplomats.
In the United Arab Emirates, a scene once unthinkable occurred recently when Israeli Cabinet Minister Miri Regev proudly sang Israel's national anthem "Hatikva" at a sports event in the heart of the Arab world and toured the grand Sheikh Zayed Mosque. Qatar warmly hosted an Israeli gymnastics team in October and Israelis have been invited to attend the World Cup there in 2022.
Then there's Air India's historic announcement that it will operate a direct route between Tel Aviv and Delhi over Saudi Arabian airspace, which is seen as a game-changer. There was also news of Saudi Crown Prince Mohammed bin Salman's secret visit to Tel Aviv. Israeli military chief Lt.-Gen. Gadi Eisenkot reportedly told a Saudi news outlet that he seeks closer ties with the kingdom, and there are continued rumblings about how the Saudis would let Israeli jets use their air space to attack Iran.
From former back-channels of communications to public appearances that have busted long-held taboos, we're witnessing a remarkable regional shift from the Arab street with unthinkable invitations, gestures of genuine recognition and collaborative efforts where Jews and Muslims work to complement each other's efforts, not work in contradiction.
In recent years, Israel has entered into unprecedented relationships with Arab world countries to discuss security matters and to even share intelligence and co-ordinate security operations. In 2017, Prime Minister Netanyahu boldly stated during a visit to the White House that "for the first time in the life of my country, Arab countries in the region do not see Israel as an enemy but, increasingly, as an ally."
As Newsweek Magazine recently noted, Arab countries seek to establish direct telecommunication lines and abolish trade limitations with Israel. Additional normalization steps being weighed include the granting of visas to Israeli athletes and business people interested in visiting Gulf States.
The signs of progress in the Persian Gulf and the warming of relations with the Jewish state yield the potential for a comprehensive peace to be procured in one of the world's most volatile regions, abetted by cautiously employed and pragmatic, incremental steps.
Once taboo and clandestine, Israelis are cosying up with the Saudis, Emiratis and Gulf, African and Muslim nations, proving once and for all, that old wounds can be mended, and bitter rivals can become friends, albeit, when based on shared interests, not necessarily shared values.
Interestingly, Iran may be the one to thank as its emboldened efforts were likely the catalyst for the public rapprochement that we are bearing witness to. Who would have thought that the long road to normalization between Israel and the Muslim and Arab world would run through Tehran!
Mike Fegelman is executive director of Honest Reporting Canada, a non-profit organization which ensures fair and accurate Canadian media coverage of Israel. HonestReporting.ca.
Source: nationalpost.com/opinion/the-true-arab-spring-is-the-dawning-of-genuine-peace-with-israel
URL: https://newageislam.com/interfaith-dialogue/warming-relations-between-israel-muslim/d/117028