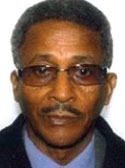 By Khalid Al Mubarak
11 June, 2014
The rise in Islamophobia, anti-Semitism and general xenophobia in Europe is worrying. Ukip (the anti-EU right-wing party) has topped the table of EU seats beating both the Conservatives and Labour. One of its attractions is the bogey of immigration, especially a Romanian and Bulgarian influx which never materialised. There is a campaign against Muslim -led schools. A web source was launched by evangelicals (hosted by Baroness Cox at the House of Lords) to highlight the impact of Islamism on Britain. The British government is reviewing policies relevant to the Muslim Brotherhood's status amid calls to list it "terrorist.
This is surely the time to take cover, or lie low until the tsunami subsides. The Rt. Hon Lord Nazir Ahmed chose the opposite course of action. On 9 June he chaired the launch of a book by Dr Mohammed A. Lais about prophet Muhammad (SAW).Young Muslims, including students were given the chance to speak; but the main panellists were prominent Jewish, Christian, Hindu and Muslim leaders. Leon Silver, president of the East London Synagogue spoke about the common features and similarities between Islam and Judaism. The Reverend Jennifer Potter of Wesley's Chapel cited Prophet Muhammad's first marriage to a working woman,
Khadija, who ran a successful business and was visible and active in society as an indicator of his attitude to the position of women,. The reverend K. Mc Donald discussed the question of violence saying that friction with the West was mainly caused by geo-political factors .He gave the crusades and the Iraq war as examples.
Another speaker said that the best manifestation of any religion is the behaviour of its adherents. He was impressed when he witnessed the way British Muslims collected donations to help victims of the earthquake in Haiti, which is not a Muslim country. A speaker quoted Prince Charles's words about religious tolerance.
The author of "Muhammad (SAW):1001 Universal Appreciations and Interfaith Understanding and Peace" Dr Lais was given the last chance to round off the discussion. Lord Ahmed chaired with good humour and his usual efficiency. He demonstrated once more that the best response to intolerance and Islamophobia is to join hands with like-minded humanists of all faiths.
Source: http://news.sudanvisiondaily.com/article.html?rsnpaid=1671
URL: https://newageislam.com/interfaith-dialogue/muslims-christians-jews-house-lords/d/87485