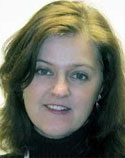 By Jennifer Dobner
March 1 2014
Eboo Patel wants to build bridges.
Not big steel structures that span bodies of water or deep, rugged canyons. No, Patel wants bridges between people of diverse religious faiths: Muslims and Jews. Christians and non-Christians. Mormons and Evangelicals. And don't leave out the atheist and the secular humanists.
"Frankly interactions between people who orient differently around religion can turn into four things," said Patel, founder of the Chicago-based Interfaith Youth Core, which works to foster interfaith work on college campuses. "It can turn into bubbles of isolation. It can turn in to barrier of division, where people emphasize their differences. It can turn into bombs of destruction. Or it can turn into bridges of cooperation."
In a shrinking world, where diversity of culture and faith is more prolific in communities than ever, and where new democracies are rapidly emerging around the world, bridge building fosters understanding and creates civic cooperation and shared work for the common good, Patel told an audience of students and scholars at Brigham Young University on Tuesday night.
"This is without a doubt one of the greatest challenges of the 21st century," Patel said in his address, "Interfaith Leadership in a Time of Global Religious Conflict."
The speech at the Gordon B. Hinckley Alumni and Visitor's Center launched the annual Wheatley International Affairs Conference, which draws students from across the U.S. An initiative of BYU's Wheatley Institution, the conference, which ended Friday, provides a public forum for the discussion of international relations, including the principles that influence governmental policies, economics and other issues that impact governmental and social institutions.
The differences inherent in religious diversity play a huge rule in domestic political issues both in the U.S. and abroad. In places like Egypt, Iraq and Afghanistan, the conflicts often erupt in violence and death because individuals would rather kill than accept governance or share society with those of different beliefs.
Americans, on the other hand, air their differences in the streets through public protests, or negotiate disagreements through the courts or political process.
"How you deal with religious diversity in emerging and established democracies is a major issue," Patel said. "Anybody in this room who plans to have a career in international aid organizations — or in the state department world or in any sort of work in defense, diplomacy or development — better be able to deal with those issues, because I don't see them going away."
Patel believes interfaith leaders are the key to resolving the problems stoked by the flames of religious diversity. Good leaders can invite others in, recognize diversity and difference, guide conversations, and shape projects that lift up and inspire commonality.
Interfaith leaders should also be able to clearly express their own theology — or ethic, for secular humanists — of interfaith cooperation, he said. Such clear, articulated beliefs are common among religious extremists, who can "quote you chapter and verse why they have a gun to the head of somebody they think is praying the wrong way."
"Then you are saying to fellow Christians or Muslims or Jews, 'I am an interfaith leader not in spite of being LDS, because I am (a member of The Church of Jesus Christ of Latter-day Saints),' " Patel said. "It's encoded in the DNA of the tradition."
Central to interfaith work is interfaith service; shared projects that unite people for the common good — something all religious traditions call their flocks to do. Those projects don't happen without a vanguard of leaders who can identify commonalities and opportunities. That's the reason malaria deaths have fallen in parts of Africa after a set of interfaith leaders worked to distribute bed nets to families.
Source: http://www.deseretnews.com/article/865597637/Interfaith-leader-calls-for-building-bridges-not-barriers-between-faiths.html?pg=all#Cu3ZdqBibjfv1amu.99
URL: http://www.newageislam.com/interfaith-dialogue/jennifer-dobner/interfaith-leader-calls-for-building-bridges,-not-barriers-between-faiths/d/56003