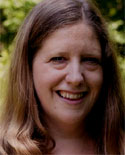 By Hannah Lownsbrough
20 Dec '17
As Christmas approaches, luxury jewellery brands will be preparing themselves for the annual windfall of cash that it brings. But shoppers this year will want to consider their role in propping up the genocide of Rohingya people, and join the tens of thousands of people calling on high-end jewellery retailers to end their relationships with the Burmese military.
In early December, 75,000 people signed an online petition calling on Cartier to do just that. Cartier's response was swift and within days announced it had "decided to stop purchasing gemstones from Myanmar, which will become fully effective as of December 8". Now other similar companies must follow suit.
Almost all of the world's superior quality jade originates in Myanmar, and 95% of the world's rubies
The past century has had no shortage of stories of people facing plights similar to the horrifying violence targeting the Rohingya. Apartheid South Africa, Nazi Germany and recent genocidal violence in Darfur all offer chilling comparisons that make the escalation of violence now facing the Rohingya horribly unsurprising. Every day brings more stories of families being forced from their homes by the military and vigilante mobs, in a systematic campaign of mass shootings, rapes and house burnings. But these brutal episodes share another common characteristic, too: in each case, corporations were quietly complicit in providing an income stream to the perpetrators of the violence.
For Myanmar's military, involvement in the huge export of gems is an essential income stream. Almost all the world's superior quality jade originates in Myanmar, and 95% of the world's rubies. Definitive figures of the national production value do not exist, but various estimates identify the gems and jade industry to be Myanmar's most valuable non-renewable resource. Not surprisingly, military-affiliated companies get a decent slice of the profitable action: issuing mine licensing and permits, running auctions and controlling a share of every mine.
Cartier's announcement leaves LVMH-owned Bulgari leading the field of luxury jewellery brands funnelling funds to a military widely reported to be engaged in extrajudicial beheadings of its own people. Although Bulgari was boycotting gems from Myanmar at one time (in line with US and EU bans on such imports), that seems to have been quietly abandoned. The company's current collection prominently features Burmese sapphires, rubies and jade, and supermodels such as Bella Hadid have recently stepped out on the red carpet weighed down by these gems.
Although Bulgari has not commented on the campaign, its website states its commitment to conducting its business in "a socially responsible manner, a commitment that also extends beyond the confines of the company, to the promotion of ethical standards and socially responsible management practices throughout its entire supply chain". In this regard it clearly needs reminding of its own high-minded principles. In Myanmar in 2017 "responsible jewellery practices" can easily be summed up: Bulgari, stop buying gems from a regime responsible for slaughtering thousands upon thousands of its own citizens.
SumOfUs members are campaigning alongside the International Campaign for the Rohingya to cut off this income stream to the Burmese military. We want all jewellery corporations to stop selling items containing gems mined, processed or traded by companies owned by the Burmese army – and to be transparent about the approach they are taking to make sure they are monitoring their commitment properly. Our members will also be calling upon trade bodies to make a clear stand against gem-sourcing from Myanmar.
Bulgari and its peers can hardly claim to be surprised by the most recent escalation of violence in Myanmar. The abuse of the Rohingya people in the country is nothing new: they have been described as one of the most persecuted minorities in the world.
Human Rights Watch reports that laws made in 1982 "effectively deny to the Rohingya the possibility of acquiring a nationality". In Myanmar, eight "national races" are recognised. Rohingya is not one of them, despite a history in the country that goes back at least as far as the 8th century. Rohingya people also face restrictions on freedom of movement and access to state education and civil service jobs.
Founded in 1884, the Italian jewellery and luxury goods brand of Bulgari has a history of protecting the vulnerable from persecution. During the Second World War, the Bulgaris hid three Jewish women in their home during the raid of the Roman ghetto in October 1943. Bulgari also joined the boycott of gems from Myanmar in 2007 in response to crackdowns on pro-democracy protesters by the military. But all that has changed since the company was taken over by LVMH in 2011 – a French luxury goods company that also owns Louis Vuitton, Dior, and Moët & Chandon. Instead of protecting the vulnerable, Bulgari is now aiding the persecution of the Rohingya Muslims.
It is hard to reckon with the catastrophic losses represented by the Rohingya crisis. In the immediate term, few of the 340,000 Rohingya children who have been displaced to refugee camps in Bangladesh can rely on stable food supplies, water or healthcare. In the longer term, the disruption to their education and the lasting effects of the trauma of witnessing genocidal violence has the potential to diminish their lives far into the future: 12,000 additional children arrive in camps every week.
The situation in Myanmar is complex, and finding ways to unpick centuries of conflict and persecution will not be straightforward. Far easier, however, is to take clear steps towards cutting off financing to the forces that continue to abuse the Rohingya people in Myanmar. There is a long and shameful tradition of corporations being slow to disentangle themselves from genocidal regimes. It is time for Bulgari, and other jewellers, to follow Cartier's example.
• Hannah Lownsbrough is executive director of SumOfUs, an organisation using people power to hold the biggest companies in the world to account
Source: theguardian.com/commentisfree/2017/dec/20/christmas-gift-jewellery-genocide-luxury-bulgari-myanmar-violence-rohingya
URL: http://www.newageislam.com/interfaith-dialogue/hannah-lownsbrough/could-buying-christmas-jewellery-be-funding-genocide?/d/113656