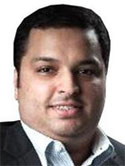 By Fahad Suleiman Shoqiran
2 March 2018
In September 2006, Pope Benedict XVI sparked a fierce media war between Christians and Muslims when during a visit to Germany, he described Islam "as a religion not constrained by rationality." His remarks stirred uproar considering he is the head of the Christian religious institution which has a centuries-long history of blood with Islam. The conflict between the two religions was greatly influential in drawing maps, sparking conflicts and renewing vengeful sentiments.
Centre for Interreligious Dialogue
To know more about this history, one can refer to the book Religions, from conflicts to competitions: Lessing and challenging Islam by Karl-Josef Kuschel. The book offers analyses of the verbal and theological conflict, creative competitions and military conflicts such as Crusades and conquest wars of Andalusia and the Balkans. Wisemen realized that the Pope's harmful statements towards Muslims may affect international balance and bring back elimination wars and genocide plans to people's minds. It was thus a must to take a decisive measure to prevent this fire from spreading.
Six years after Pope Benedict XVI made these remarks (particularly in November 2012), Saudi Arabia announced inaugurating King Abdullah bin Abdulaziz International Centre for Interreligious and Intercultural Dialogue, KAICIID, in Vienna. During the press conference at the inauguration, late Saudi Prince Saud al-Faisal said: "Bringing together the followers of religions and cultures which influence people in this centre aims to serve humanity and peace purposes and spread good all over the world so sectarian differences are no longer a reason for conflict but a factor towards harmony."
The centre's establishment was met with positive reactions from across the globe as many bet on it to curb tensions and people's constant motivations to plan protests, burn photos and chant slogans whenever someone makes a slip of a tongue.
The pope made the aforementioned statements although he is one of the most prominent Christian theologians who has held a teaching position at the University of Regensburg since 1969 and who participated in important dialogues with prominent philosophers like Jurgen Habermas, particularly to discuss the controversy of secularization and religion.
In other words, disasters are not only caused by enthusiastic masses that are driven behind extremist and ignorant symbols.
Denial Of Extremism
Meanwhile, an interfaith dialogue is being held in Vienna. The dialogue's events are distinguished for their calm speeches and dreamy visions, in addition for their confident denial of historical events. For example, Doctor Mohammed al-Issa, the secretary general of the Muslim World League said: "Religions are innocent of wars that were fought in their name."
This was a general remark but history shows us that those who fought such wars were extremist believers in their religions. Their extremist beliefs strengthened their tendency to go to war to achieve political and economic goals and gain geographic influence. Therefore, there is no need to exonerate history to revive values of dialogue between religions as all nations' histories are full of wars and genocides. Allow me however to commend Doctor Issa for emphasizing the significance of the values of enlightenment, religious pluralism and freedom of faith.
There's a huge problem that's unfolding away from conferences which may not produce practical recommendations that can be implemented. Religions' battles today are spreading via other tools and in different forms. Philosopher Jacques Derrida warned of this in the book Religion in our World which he co-wrote with Gianni Vattimo. Derrida warned of the spread of cyber religious wars via digital platforms and television channels. "We must pay great attention, if possible, to what currently forms the essence of religion, and we must examine what's being said in the name of religion across the world and in history books," he said. Destructive wars between religious and sectarian television channels actually reflect what Derrida talked about.
Interfaith dialogues must be based on scientific and not diplomatic standards. Diplomatic speeches are important sometimes but when religious representatives and figures sit in one hall, they must be frank enough to clearly talk to one another and debate each other. They must begin dialogues with discussing religions, their fates and areas of differences as focusing on what religions have in common does not lead to a debate that offers knowledge but to holding a mere friendly meeting. Thus, institutions lose their role and value in the long run. Just like academics hold debates on ideologies and conclude their discussions by writing useful material, religious symbols must also revive debates instead of making reassurances and voicing dreamy visions.
In a debate with Pope Benedict XVI, Jurgen Habermas who is not a fan of repeating the self-evident, said: "Religious awareness must succeed in the integration process in modern societies. All religions are in fact a vision of the world or an ideological understanding that demands its right to authority to establish a form of life in its entirety. However, religion must give up this right and the right to monopolize interpretation and to organize comprehensive life considering the conditions of science's secularism, neutralization of the state's authority and comprehensive religious freedom."
Dialogues between religions are important but their tools and techniques as well as their extent of frankness and discussion approaches require renewal that matches the extent of challenges and the fates of conflicts.
Fahad Shoqiran is a Saudi writer and researcher who also founded the Riyadh philosophers group. His writings have appeared in pan-Arab newspaper Asharq al-Awsat, Alarabiya.net, among others. He also blogs on philosophies, cultures and arts.
Source: english.alarabiya.net/en/views/news/2018/03/02/Interfaith-conference-Opportunities-for-dialogue-and-challenges-of-conflict.html
URL: https://www.newageislam.com/interfaith-dialogue/interfaith-conference-opportunities-dialogue-challenges/d/114462