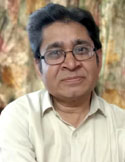 By Sumit Paul, New Age Islam
1 June 2022
What Will Muslims And Christians Get By Proselytizing All The People Of The World To Their Respective Religions?
Though I don't approve of digging out the past and spreading rancour, it has always made me wonder that while Muslims have been bitterly criticized for converting people to the fold of Islam, the same 'offence,' perpetrated by the Christians (their missionaries, including Mother Teresa, are particularly known for that), hasn't got that much flak. This is unfair.
Now when Muslims are getting the short shrift and right-wing historians are trying to spread the canards that Muslims always indulged in vandalizing and converting the followers of other faiths, it's time to put the things in perspective.
Mind you, here I'm not exonerating Muslims. What are missionaries doing across India? Is their 'service' altruistic? Do they really care for the poorest of poor sans an iota of vested interest/s? What's happening in the remotest parts of Orissa and the entire North-East? Why are the indigenous people of 'Seven Sisters' embracing Christianity? Are they accepting Jesus and Christianity of their own accord? NO. They're being insidiously converted by the sly and crafty missionaries with all sorts of insinuations and temptations. Otherwise also, the legendary Dr Edward W Said would always say, "There has never been a single intellectual conversion in the entire history of mankind."
Apart from sugar-coated, delusional conversions by the Christian missionaries, forcible conversions also took place. Can the persecuted Goans forgive and forget the horrors of the Goa Inquisition on the reasoning of Pope John Paul II (Sunday, March 12, 2000) that the Inquisition was violence in the service of the truth......as if, truth is the prerogative and patent of the Catholic Church?
We Remember the Brutalities Of Muslims But Forget The Cruelties Of Christians
The French philosopher Voltaire wrote, "Goa is sadly famous for its Inquisition, which is contrary to humanity as much as to commerce. The Portuguese monks deluded us into believing that the Indian populace was worshipping the Devil, while it is they who served him." Very recently, Savio Rodrigues poignantly wrote in Firstpost that, "Proselytising did not commence with the arrival of the Jesuits in Goa.
In fact, the conversion and marriage of Portuguese officers with the indigenous people of Goa was a strategy adopted by the Portuguese. Portuguese policy was to encourage marriages between the European and the native races, with the view of providing a nursery for their army and navy. "When Albuquerque first took Goa, he caused a number of women to be seized and baptised, and married to his soldiers" (Maffeus, Lib. IV). Reportedly, many Hindu and Muslim women in Goa committed suicide than convert to Christianity."
It is estimated that by the end of the 17th century, ethnic cleansing of Hindus and Muslims meant that there were less than 20,000 people who were non-Christian out of the total Goan population of 2, 50,000.
So, if Muslims are to be condemned for conversions, Christians must also be condemned for the same crime. I'm calling it a crime because the very word 'conversion' has a deep-seated, pontificating religio-spiritual superiority complex. Dr Radhakrishnan called it, "Spiritual snobbery of two Semitic faiths (Christianity and Islam) "in one of his Oxford lectures on Eastern Religions and Ethics. Both the religions have a very toffee-nosed attitude of 'saving the souls from eternal damnation.'
I remember when I was teaching at a Christian Seminary in western India, one day the Head of the Institute, who was a Reverend, subtly suggested that I should accept Jesus as my Saviour and my soul will immediately be saved, as if the act of acceptance was an instant pain-killer. I was flabbergasted.
Almost the same thing happened at a mosque in London, the Imam of the mosque, a Pakistani from Sargodha, Punjab, said, "Aap Toh Islam Ke Baare Mein Itna Jaante Hain, Kalma Kyon Nahin Padh Lete?" (You know so much of Islam, why don't you recite Kalma?). He knew that though I recited Kalma, La ilah....., every day for academic purposes, I never recited that with even a scintilla of faith. 'Allah Aapko Hidayat Dega ' (Allah will guide you), he said condescendingly, as if I was in the state of eternal darkness. I don't reply to fools. But this had me thinking as to why this insistence on 'swelling the crowd' (ex-Muslim Ibn Warraq's derogatory phrase for 'conversions')?
What will Muslims and Christians get by proselytizing all the people of the world to their respective religions? Let the non-Muslims and non-Christians go to hell and get burnt in eternal hellfire. It's their lookout. You stay as a Muslim or a Christian and let the followers and nonbelievers follow their 'wrong' faiths or no faith. Why is this overwhelmingly pervert desire to 'correct' those who're not Muslims or Christians? No evangelizing, overt or covert, should be acceptable.
----
An occasional columnist for New Age Islam, Sumit Paul is a researcher in comparative religions, with special reference to Islam. He has contributed articles to world's premier publications in several languages including Persian.
URL: https://newageislam.com/interfaith-dialogue/condone-conversions-christians-condemn-muslims/d/127145
New Age Islam, Islam Online, Islamic Website, African Muslim News, Arab World News, South Asia News, Indian Muslim News, World Muslim News, Women in Islam, Islamic Feminism, Arab Women, Women In Arab, Islamophobia in America, Muslim Women in West, Islam Women and Feminism