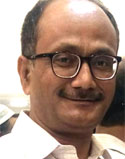 By Arman Neyazi, New Age Islam
24 May 2021
Indians Respect Girja Ghars, Masjids, Mandirs, Gurudwaras And Jain Mandirs From The Core Of Their Hearts Because Of Their Attachments With Their Neighbours And Friends
Main Points:
1. It is heart-breaking and shocking to read and listen in the media both international and national that India is divided on the lines of caste and creed.
2. Actually, despite some problems, India stands for brotherhood, pluralism and secularism.
-------
It is heart-breaking and shocking to read in the newspapers, listen to TV news, both internationally and nationally that India is divided on lines of caste and creed. But it is a momentary shock for the people who know Indian cultural ethos. India stands for brotherhood, pluralism and secularism.
No society can survive for five thousand years on hatred, jealousy and one-upmanship. India being a five thousand years old society could not have survived on mutual hatred. India lives in the villages, as the world acknowledges and villages breathe on the fresh air and live in a very simple lifestyle.
The cities of India, like other western cities, are enthusiastic about the development of science and technology to win the race that rewards materialistic and worldly luxuries. To acquire material goods is a very good thing.
Being educated is good. Being bereft of cultural ethos and spiritual learning in quest of name and fame is bad. In the end, one gets nothing but 'sighs of everlasting pain'. This is no education. There are innumerable organisations that invite for classes and lectures on spiritualism but are those worth learning spiritual lessons. Did our spiritual teachers go to classes to study spiritualism and cultural ethos in books? Even the religious texts, like the Holy Quran, the Holy Bible and the Holy Geeta and Ramayana and all other Holy Books advocate comfortable existence for human beings.
Indian cultural ethos is embedded in every Indian's psyche as this is in their blood for generations. Innumerable holy men belonging to Islam, Hinduism, Buddhism, Jainism and various other religions and thoughts did come to India and preached. They made India their abode. Indian cultural magnanimity can be gauged from the fact that it has almost every religious festival of the world celebrated here.
The Holi, the Deepawali, the Christmas, the Eid ul Fitr, the Eid ul Azha, the Muharram and various other regional festivals celebrated in India have their spiritual teaching that attracts Indians of every hue and cry. Just imagine how much the mix of all the religious and spiritual teachings flowing in the environment must be creating the ethos of brotherhood and pluralism.
We, Indians respect our Girja Ghars, Masjids, Mandirs, Gurudwaras and Jain Mandirs from the core of our hearts as we feel attached to them because of our attachments with our neighbours and friends. Our pluralism is eternal. Our brotherhood is unbreakable. We can not be divided along the lines of our religions. We have been advocates of religious and spiritual ethos. The world recognises and respects our 'unity in diversity but puts stress on the divisions and schisms. This is not right. Indian environment is an environment created by the leaders of Sikhism, Hinduism, Jainism and Islam. And all these religions teach:
मज़हब नहीं सिखाता आपस मैं बैर रखना
हिन्दी हैं हम वतन हैं हिंदुस्तान हमारा।
We Indians also may be having some black-sheep in our midst. But that is inconsequential. No one can guarantee a society that is free of all things evil. For that we have to remember:
मुद्दई लाख बुरा चाहे तो क्या होता है
वही होता है जो मंज़ूरे खुदा होता है ।
The signs of our being alive to the situation as an undivided community are much in number. All our national and international media needs to do is to read and spread the lesson of spiritualism, taken from all the Dargahs and Mutts and lesson of interfaith brotherhood with the ethos of pluralism from the length and breadth of the great Indian nation that does not only live in the laps of the people spreading venom of hatred and jealousy.
Please consider the following that reports a drop from the ocean of Indian pluralism. There are many such examples from all communities.
In A Remote Rajasthan Village, Madarsa Opens Doors For Covid Patients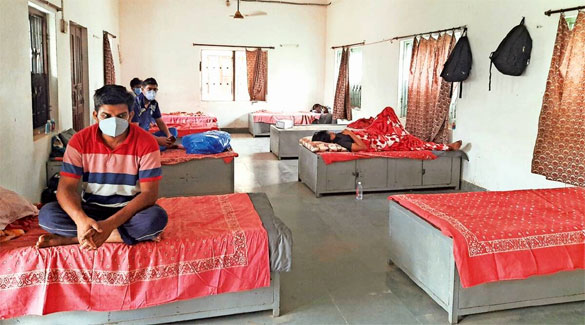 Around 20 patients are currently admitted in the facility at Jamia Arabia Barkatul Islam Madrasa. (Express Photo by Deep Mukherjee)
------
Kerala: Hindu Doctor Recites Islamic Prayers For Patient On Death Bed, Netizens Salute Her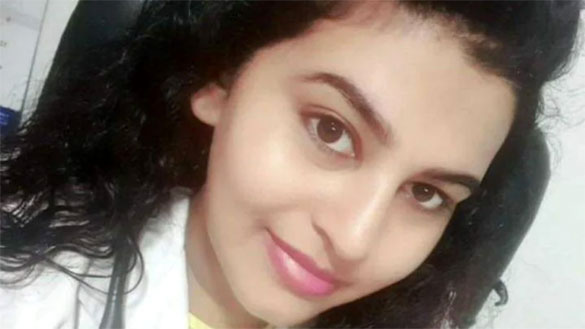 Due to Covid, we have now become the family of these patients, says Dr Rekha Krishnan.
------
Robinhood Army Of Young Muslims Help In Last Rites Of Hindu Covid Victim In Assam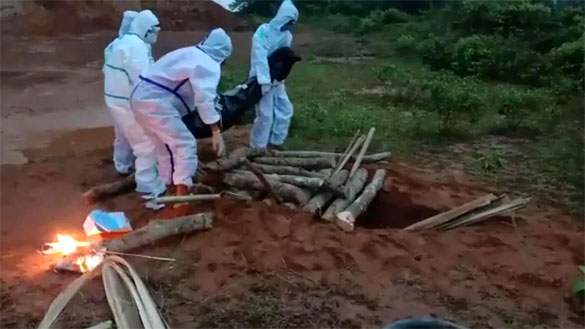 Group of young Muslims help in performing last rites of Hindu Covid victim in Assam.
-----
Kindness In Despair: This Good Samaritan Ensures A Decent Funeral For Covid Victims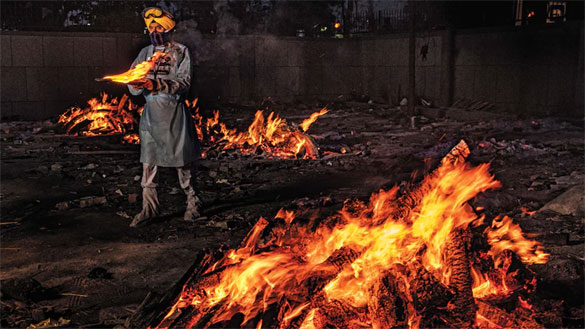 Jatinder Singh Shunty, Former MLA, inside the Seemapuri crematorium in Delhi; Photo by Bandeep Singh
-------
Lucknow Gurdwara's Oxygen Langar Gets Generous Donations From Hindus, Muslims
Along with medical oxygen, the Alambagh Gurudwara management has also arranged for home delivery of food for Covid-19 infected patients. (Courtesy- Lucknowonline.in)
------
Amid COVID-19 Fear, Muslims Help Hindu Man Cremate Father In Madhya Pradesh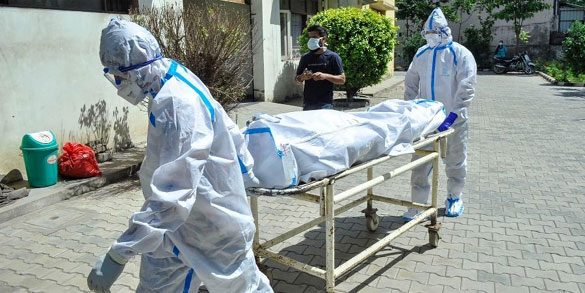 A group of Muslims helped a Hindu man cremate his 60-year-old father in Sagar in Madhya Pradesh after his neighbours and relatives refused to join due due to the fear of coronavirus. Healthcare workers carrying the body of a COVID victim (Photo | PTI)
------
Hindu-Muslim Come Together To Feed Needy Amid Lockdown In Bhopal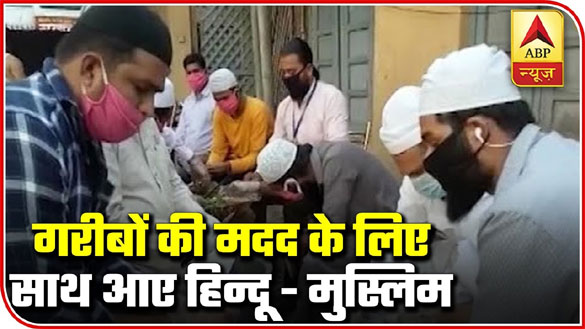 In Bhopal, Hindus and Muslims come together to feed the needy.
-----
The Holy Quran says:
O mankind! We created you from a single (pair) of a male and a female, and made you into nations and tribes, that ye may know each other (not that ye may despise (each other). Verily the most honoured of you in the sight of Allah is (he who is) the most righteous of you. And Allah has full knowledge and is well acquainted (with all things). (Surah Al-Hujurat: 13) - Yusuf Ali
We all, irrespective of our religious, national or tribal identity, are one. We belong to the same parentage. We are brothers and sisters. We fight with each other but then we are a family. No one can divide us, the Indians, on the religious or ethnic lines.
And Allah knows the best.
----
Arman Neyazi is a columnist with NewAgeIslam.com.
URL: https://www.newageislam.com/interfaith-dialogue/pluralism-secularism-indian-psyche-hindu-sikh-muslim/d/124874
New Age Islam, Islam Online, Islamic Website, African Muslim News, Arab World News, South Asia News, Indian Muslim News, World Muslim News, Women in Islam, Islamic Feminism, Arab Women, Women In Arab, Islamophobia in America, Muslim Women in West, Islam Women and Feminism