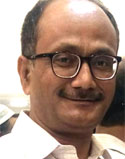 By Arman Neyazi, New Age Islam
27 May 2021
Delhi And Its Association with Various Religions is Its Beauty
Main Points:
1. Delhi has an envying history of Sufism and religious pluralism.
2. Delhi is for its unique religious, cultural and social composition.
3. Delhi was known as an abode of spiritual saints and their shrines.
----

Spiritual places in Delhi/ Courtesy Spiritual Tour of India
-----
Delhi is not just one of the capital cities of the world rather it has an envying history of Sufism and religious pluralism. It must be one of those cities of the world that are known in the history for their unique religious, cultural and social composition. If Old Delhi and New Delhi is taken as one of the twin cities of the world it will grant it a more special feature of having an amazing amalgam of Mughal and British cultural history in the form of their architectural beauty and cultural ethos spread all over the cities.
One of the most striking historical feature of Delhi, the present-day power capital of India, is that it was never known as the city of kings and rulers. It was known as an abode of spiritual saints and their shrines. It was later that the city's cultural and spiritual glamour attracted the kings and rulers to establish their empires.
Delhi And Its Association with Various Religions
From ancient times to this day Delhi is a pilgrimage site for every religion of the world. Delhi finds a mention in the literature of Islam, Hinduism, Sikhism, Jainism and Buddhism and other faiths. Delhi's character of humility and compassion is alive to this day since the day of its inception found in the historical books.
Delhi finds its historical links through its mention in the Jain literature, its connection with Hinduism from the age of Anangpala, the Tomara King, Islam from the time of Cheraman Perumal, the Chera king, Parsi culture since the time of its spiritual leader Dastur Meherjirana of Navsari, from the time of emperor Akbar and 'Jesus Christ was introduced to India by Thomas the Apostle, who is said to have reached the Malabar Coast of Kerala in 52 AD', according to Christianity in India – Wikipedia.
Above mentioned religious association with all the old and new religions for such a long period has established Delhi's characteristic as the most unique spiritual legacy of all times. Delhi's landscape is dotted with the spiritual linage of all the religions that taught and preached the pluralistic ethos of a society. From the ancient historical times to the present days Delhi is fortunate enough not to lose its unique spiritual linage and is still a universally recognised city boasting the pluralistic ideals of all the religious leaders of all the religion. Along with many Hindu temples, Girja Ghars and Gurudwaras almost 165 Jain temples are signifying its importance in Jainism.
Muslim Sufi saints visiting Delhi and making it their abode is related to an interesting story of the city taking its name from the word 'Dehleez' (the doorway). In ancient times the traders and other common men of all the religions and faiths, coming to Delhi used to visit the Khanqahs of the Sufis. The Sufi saints used to meet and preach to them. As those days travelling from one place to another was troublesome and tiring, the visitors used to stay there for many days and using the doorways (called 'Dehleez' in Urdu) of the Sufis' Khanqahs to pray, sleep and rest. It is from there that 'Dehleez' became 'Dehli'. Delhi still is written 'Dehli' in Urdu.
Delhi has been loved by the Sufis to the extent that prayers to bless the city and its citizens are found in their prayer books. Consider the prayer Amir Khusrau wrote:
Delhi, the refuge of faith and equity/ Delhi is the garden of paradise/ May its prosperity be long-lived/ If Mecca happens to learn about this garden/ It may circumambulate around Hindustan.
Delhi, A Garden of Paradise
Delhi used to be referred to as 'Hazrat-e-Dilli, Dilli Sharif, Dar-ul-Auliya, Baghdad-e-Hind and Khurd-e-Mecca or the little Mecca' by the historians and its citizens because of its enormous leaning towards Sufism. Delhi Sufi Khanqahs never categorised people according to their faith. It has been Delhi's nature that in this garden of paradise, as Amir Khusrau called it, all faiths merged effortlessly and became one that which should be called a religion of humanity, love and compassion.
We have noticed Delhi as an ocean of humanity, love and compassion even during these troubled times of Covid-19 second wave which came as a tsunami swallowing every human being. But because of the goodwill of Sufis, Rishis and spiritual Gurus of all the religions resting here in almost every corner of the city that it subsided in no time. During the second wave of Covid-19 when everything seemed to have gone haywire some unheard prayers of the holy souls of Delhi were at work that saved the city of spiritualism from drowning. Shortly Delhi will again bloom like flowers in the garden of paradise do. Insha'Allah.
We will have to work as one, without any kind of discrimination, for the sake of the soil and make it again a city of spiritualism where no one is asked about its faith before being served of its need.
And Allah knows the best.
----
Arman Neyazi is a columnist with NewAgeIslam.com.
URL: https://www.newageislam.com/interfaith-dialogue/delhi-spiritualism-south-asia-pluralistic-abode/d/124890
New Age Islam, Islam Online, Islamic Website, African Muslim News, Arab World News, South Asia News, Indian Muslim News, World Muslim News, Women in Islam, Islamic Feminism, Arab Women, Women In Arab, Islamophobia in America, Muslim Women in West, Islam Women and Feminism