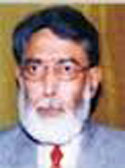 By Syed Mansoor Agha
(Translated from Urdu by New Age Islam Edit Desk)
February 7, 2013
(Chartered Accountants are professional accountants who work in all fields of business and finance, including audit, taxation, financial and general management. Some are engaged in public practice work, others work in the private sector and some are employed by government bodies. The profession of Chartered Accountancy is regulated by Institute of Chartered Accountants of India which was established by Parliament under the Chartered Accountants Act of 1949. To qualify as a professional CA, one has to pass three levels, CPT (Common Proficiency Test), then Intermediate, after which one undergoes a 3 year training period as Article Clerk in an Auditing Firm, or under a senior auditor. After this period, they write the Final Exams and obtain the result.)
I have personally experienced the joy the parents have when their son and specially their daughter achieves an unexpected success despite adverse circumstances. Perhaps that's why when the good news from Mumbai came that one of the daughters of our nation Prema J Kumar has topped the CA examination this year, my eyes welled with tears of natural joy. Her success is special not only in the sense that she has topped in a difficult examination but her success is all the important because the circumstance in which she has achieved this success was not conducive to the continuance of her education.
The family Prema belongs to neither has a tradition of education nor is their income sufficient enough to support the education of their children. Their surrounding also does not have an environment for learning or peace for study. So not only completing one's study in such an environment but also passing a difficult examination like CA that too with distinction is definitely a rare feat in educational arena.
It should be mentioned here that it is generally very difficult to clear all the phases of CA course in the first attempt and the result is hardly 15%. Many grow old in an effort to complete CA. On the contrary Prema is only 24 years old and she has passed the initial courses along with M.Com. Not only this, Prema also encouraged her brother to do CA along with herself. As a result he too passed the CA examination obtaining 22nd rank. This is also not an ordinary achievement given the fact that he simultaneously worked in a Vodafone call centre to support his education. It is rarely seen that both brother and sister have achieved success together.
Prema J Kumar belongs to a worker's family. Her father drives an auto rickshaw. Mother Lingayil is a housewife. Although, Prema has made Mumbai proud but her family had migrated from a remote village called Sankapuram in Vallappuram district in Tamil Nadu and settled in Mumbai twenty years ago. Here J Kumar worked in a mill but since the salary was low, he started driving an auto rickshaw from which he makes about Rs 15, 000 a month. Her mother also worked in a factory for a brief period but her health did not permit her to continue and so she left the job. Despite the poverty and misery, she educated her children. The elder daughter is married and has two children. The younger daughter Prema was intelligent and studious from the beginning. So she continued with her education. She did her B.Com and enrolled for M. Com and C.A. simultaneously and achieved a feat in which not only Mumbai and her native state Tamil Nadu but the whole of helpless India should take pride. Helpless India in the sense that a big population of the country is still mired in a number of constraints and the greatest constraint is lack of courage.
The Perumal family of four lives in a one room flat of 280 sq. Ft in Malad area. This flat is in a big building which in Mumbai jargon is called a chawl. Families like theirs live in similar one room flats in each chawl. Obviously, there is no environment for learning and studying. Still Prema and Dhanraj studied in the same environment. They did not study in high standard English schools but started their educational career from a government primary school and later studied in government colleges. Thanks to her, her younger brother also completed his education. To contribute to the family income, she also gave tuitions. Presumably, she might have also helped in the domestic works. In this situation, obtaining second position in B.Com in the university, and clearing M.Com and the initial preliminary examinations of C.A. and then topping the CA examination speaks of her determination, brilliance, grit and extraordinary talent.
Intelligence is a gift of God but extraordinary success can only be achieved by dint of judicious use of time and hard work along with a care for health. She has obtained 607 marks out of 800 in the final examination of C.A. and the master key to her grand success is her discipline. She did every work on time and she immersed herself in whatever she did. Therefore she has been getting handsome job offers whereas many youths complain that they do not get good jobs despite running from pillar to post. Prema's is an excellent example for the new generation. If the capabilities are developed, admirers are many.
Generally, the education of children particularly of the girls bears the brunt of the low salary of the guardians. But Prema's parents deserve applause because they understood the importance of education despite themselves being uneducated. In a community which considers daughters a burden and kills them in the womb, such an encouragement to girls sets a good precedent.
I remember when in 1984, P.T. Usha, a girl from Payulli village in district Kozhikode of Tamil Nadu had set a record in 400 m race in Asiad Games, the then President of India Gyani Zail Singh had said in the award giving ceremony in Maulana Md Ali Jauhar Academy that now the daughters of the nation were coming forward to win India a dignified place in the world. Another example is of Saina Nehwal. Her grandmother was very upset at her birth. But her parents realised and appreciated her talent and did hard work along with her and today she has been blessed with wealth and glory and she is doing India proud.
There are some other examples. In this connection I would like to mention one more incident. A few years ago, the Rifle Association of Johri (which is housed in our ancestral Haveli in the village) in Baghpat set up a shooting camp for girl and boy students in district Sultanpur in UP on the invitation of the former DM of Baghpat Kamni Ratan. In this camp, many Muslim girls also participated. Those demonstrated some talent in the trial received special attention from the head of our association Rajpal Singh. Therefore, the army granted admission to some of them in its school under Mission Olympic while gave jobs to some of them. The Indian Airlines roped in three of the girls of the area in their team and granted them scholarships.
One of the girls was Mahjabeen Bano who despite passing the intermediate examination in the second division through Hindi medium got admission in St Stephen College in Delhi under sports quota. Her elder sister got a job in UP police as a sub inspector under sports quota. Mahjabeen Bano passed B.A. despite hardships and constraints. Fortunately, the Sadhna Centre for Management gave her honorary admission in MBA course where she is in her final semester. Meanwhile, a big company has given her a job offer. It should be mentioned here that during one of her state level competitions, her father expired but her brother persuaded the family not to inform her until the competition was over. These two sisters also proved their perseverance despite lack of an environment of education and resources in the village. It deserves special mention that Bano is a practising Muslim.
Examples galore. The main purpose behind mentioning these incidents was to show that with a little guidance and encouragement from the family, the talents bloom and children achieve success.
With the success of Prema, rewards and awards are being showered on her. The Governor of Maharashtra Shankar Narayanan invited her to Raj Bhavan and gave her a cheque of Ra 1 lakh. Tamil Nadu Chief Minister Jayalalitha gave her Rs 10 lakh, state shipping minister G.K. Vassan gave her Rs 5 lakh and DMK chief M. Karunanidhi announced a sum of Rs 1 lakh to her. This is only the beginning. The real reward is yet to come. And the greatest reward is the satisfaction which comes with such a great success which opens the doors of progress. This is the path to the empowerment of the backward classes and individuals. The best thing about all this is that despite all her success, she does not have any complex. Her face, her way of talking and behaviour oozes humility and sincerity. She realises that her parents have made great sacrifices for her and now she wants to become a strong support for them. Her success will inspire many children.
There are many more accounts but the main point here is that courage, determination and hardwork are the key elements. It is our responsibility to identify the talent of children while in school. If they are paid proper attention, they may give good results. More importantly, girls are naturally hardworking. If they are given proper education and the atmosphere of the house is peaceful and clean, they can also make the family proud.
Nowadays, there is a general atmosphere for education and girls are marching ahead of boys. Even then in some households boys are given undue preference and girls face discrimination. There should not be such discrimination in Muslim households. Our prophet (pbuh) said, "He who gives good education and training to his daughters will be as close to me as the first finger is to the middle finger on the Day of Judgment."
Syed Mansoor Agha the Vice President of All India Educational Movement and the head of Rifle Association, Johri
URL: http://newageislam.com/current-affairs/syed-mansoor-agha-tr-new-age-islam/the-message-of-ca-topper-prema/d/10316