By Praveen Swami
November 26, 2014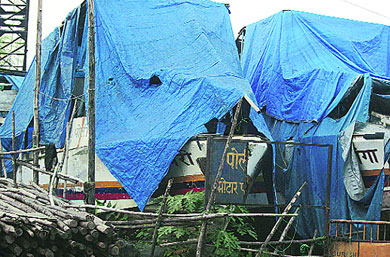 Speedboats which are part of a Rs 150-cr fleet lie idle.
Exactly six years ago, a woman in a Koliwada off Budhwar Park in south Mumbai saw an inflatable dinghy nudge against the beach around 9 pm. She and a few fishermen watched as 10 men got off the dinghy, carrying boxes and bags, and made their way towards the road behind the slum. "Don't bother us," growled one of the men in response to a friendly query.
The woman was the first in Mumbai to see the Lashkar-e-Toiba assault team that would, inside hours, claim 156 lives — having journeyed, unchallenged, across Indian waters in the Kuber, a hijacked Porbandar fishing trawler, then transferring to a dinghy in Mumbai port that carried them to shore.
The Promises
In September 2009, 10 months after 26/11, then Union Home Minister P Chidambaram told a conference of police officers he meant business. The attacks, he said, were "a game-changer… we can no longer afford to do business as usual". He promised "zero tolerance" on terrorism, and assured police chiefs they would be given the resources for a "swift and decisive response" to any future attack.
Five years since, the detritus of promises lie out in plain sight: long lines of speedboats moored idle, part of a Rs 150-crore fleet that rarely heads out to sea; a Rs 6-crore explosives scanner that's never been fixed since it stopped functioning; all-terrain bikes, capable of carrying police at high speed across sand, covered in rust off Chowpatty; 107 anti-material rifles, capable of blowing holes through concrete and armour, haven't been fired once for want of an appropriate practice range.
The purchase of bomb-disposal suites, critical to clearing explosives of the kinds the 26/11 terrorists planted in hotels and cars, was scrapped after litigation began over alleged corruption in the contracts. Limited numbers of bullet-proof jackets and helmets were initially provided to Mumbai Police by central paramilitary forces, but no new stocks have been ordered.
Bids for a closed-circuit television system, which would have helped police monitor the attack in real time, were opened for the fourth time in five years on Monday — no one knows if a contract will still be awarded.
In the 26/11 attacks, part of the chaotic response came about because of the lack of a modern control room, which could implement a well-rehearsed standard operating procedure. The procedures now exist, and are periodically rehearsed. But the control room building is still being erected, and no plans for the electronic equipment that will power it have been cleared.
Procedural Delay
Following 26/11, a number of purchases were cleared with little thought to servicing support and inventory management. Former police commissioner Hasan Gafoor, indicted by Maharashtra's official investigation for poor crisis-response on the night of the attack, ordered the purchase of Colt M4 5.56 assault rifles and Smith and Wesson side arms, adding to existing Kalashnikov assault rifles and Glock pistols.
MP9s, now used in VIP security, were added to the mix. Amphibious patrol vessels too were ordered, but models with no protective armour — useless in a terror-related situation.
Part of the problem, a senior police officer said, is also "plain and simple bureaucracy". Half of Maharashtra's 72 coastal patrol boats aren't working for lack of spare parts. The Motor Vehicles Department, which was given charge of maintaining the fleet, has no specialist marine engineers. It doesn't have the financial authority, though, to order expensive marine spares. Neither does Maharashtra's Director General of Police who can only sanction purchases of Rs 1 Lakh.
The net result: files seeking clearance to purchase spares wind their way through the state Home Department, taking anywhere up to a year to clear. Earlier this month, Chief Minister Devendra Fadnavis told police officers he intended to give financial autonomy to the force, after putting in place a proper accountability mechanism.
"I'm delighted," a senior officer said, "but I'm not holding my breath, because I've heard all this before".
Poor Training
The training of first responders hasn't gone much better. The firing range at Ghatkopar, the lone one available for the constabulary, discontinued practice on Kalashnikov assault rifles in 2012, after residents complained off-course bullets were hitting their walls. The force now practices on Second World War-vintage carbines, as well as its ageing .303 rifles and side arms.
Hard up on cash, the Mumbai Police now offers only 20-30 rounds to each constable during annual firing practice — in contrast to the hundreds police forces elsewhere in the world expend.
In an exercise at a Mumbai mall, one constable, recalls an officer, reached for weathered notes he had tucked inside his pocket. "He wanted to read through quickly how to handle an automatic weapon, which he had last touched in his training days at the academy."
Elite forces like the National Security Guard have been better prepared to respond to crisis, experts say, but it's ill-trained constables who will have to bear the brunt. The night of November 26, terrorists at all five locations opened fire at 9.50 pm. Half the dead at Chhatrapati Shivaji Terminus, studies have shown, were killed in the first six minutes. Inspector Shashank Shinde was the first to respond, seven minutes later — and ended up dead. Elsewhere, counter-attacks did not begin for 10 minutes or more, and were similarly ineffectual.
The Mumbai Police has tried to plug the gaps in overall training by setting up mobile assault units, four-man teams each armed with at least one assault rifle, as well as five quick response teams. Former military officials have been hired to train the quick response teams, and the mobile assault units also get enhanced weapons training. In practice, though, officials concede the units aren't a substitute for enhancing system-wide training standards and equipment.
"Police forces are unprepared to deal with the first few minutes everywhere in the country," a National Security Guard officer says, "yet it's those minutes that matter."
Islands of Excellence
There are islands of excellence — among them Force 1, Maharashtra's élite special weapons and tactics unit, rated among the top two of its kind in the country, with the Andhra Pradesh Greyhounds.
Built from scratch, Force 1 has demonstrated the capacity to mobilise and leave for an assignment inside of 14 minutes — a level, officials say, meets international standards. Israeli-trained, and equipped with modern weapons, Force 1 has to ensure that Maharashtra never has to wait again for outside forces to arrive in a crisis.
Yet, even Force 1 faces problems. The force was sanctioned land in Mumbai's Goregaon area, large parts of which are bound up in litigation involving squatters. The force has been working out of a temporary campus in Kalina, without full infrastructure, and has to train in Pune.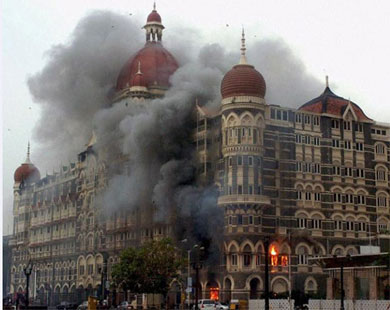 "The basic problem," says Ajai Sahni, Director of the Institute of Conflict Management in New Delhi, "is that the government imagined it would fix the problem by buying a few gadgets, and then forgot about the whole thing. There's no such thing as a police force that will just be good at fighting terrorists. You have to train and develop professional competence, or it just won't work".
Maharashtra's new government has inherited a city that looks almost as unguarded as it was six years ago. And there's no blueprint yet for just what it intends to do to set things right.
Source: http://indianexpress.com/article/india/india-others/reforms-wait-broken-bomb-scanner-rusting-bikes-no-firing-range/99/
URL: http://www.newageislam.com/current-affairs/praveen-swami/six-years-after-26/11--broken-bomb-scanner,-rusting-bikes,-no-firing-range/d/100202