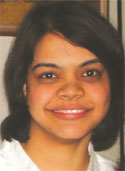 By Monika Chansoria
February 16, 2014
South Asia's nuclear dimension tends to keep the subcontinent on a perennial simmer calling for necessary steps to stabilise nuclear deterrence and minimise existential nuclear dangers. That is why it is so important that the people of South Asia seem to "like" — on Facebook — a new nuclear Confidence Building Measure (CBM). CBMs are clearly necessary to improve strategic stability between New Delhi and Islamabad.
I am part of a group of select strategic experts from India and Pakistan working in our respective individual capacities proposing a specific nuclear CBM exercise between India and Pakistan. The group recommends mutually verified, irreversible and transparent elimination of obsolescent short-range ballistic missiles (SRBMs) from the nuclear arsenals of India and Pakistan under a bilateral agreement on a cooperative basis.
India's Prithvi I and II missiles and Pakistan's HATF I and II missiles, held in the inventory of both sides since many decades are fast approaching obsolescence and will probably be removed from service in the next few years. These systems have outlived their strategic utility for operational and technical reasons and are inherently dangerous and destabilising due to forward deployment. Notwithstanding costs of maintenance, the obsolescent factor also adds to related safety concerns. Moreover, the dangers of miscalculation or unauthorised launch, in addition to better ISR capabilities, allowing both sides to quickly pick up signs of the missiles being prepared, cannot be brushed aside.
With better delivery capabilities becoming available for both India and Pakistan, the utility of SRBMs falls substantially. In the Indian case, there is agreement that the Prithvi missile is excellent for conventional conflict due to its capability to effectively engage value targets deep inside the adversary's territory. However, addressing the issue of declining reliability and replacement with more sophisticated systems also needs to be taken into account. Significance of the Prithvi I as a nuclear-tipped missile has fundamentally been reduced with the induction of Agni I missile ranging 700 km.
The group, of which I am part of, has participated in what could be described as a one-off missile dismantlement mock exercise on full-scale solid and liquid-fuelled missiles, in which the participants went through a phase-by-phase approach beginning with identification of the missiles to be included in the elimination exercise. To help the group get a grasp on the practical and technical feasibility of verification and transparency, measures undertaken included exchanging photographs of the designated missiles, reciprocal on-site inspection visits, negotiations over the use of tools, techniques and procedural detailing for managed access.
Most importantly, all this was done while ensuring that each side secured its sensitive information and the irreversibility aspect of dismantlement was given priority. In fact the very basic foundation or tools for CBMs including communication, constraint, transparency, and verification measures (such as data collection and verifying host compliance) were practically demonstrated by our group.
Perhaps where this group stands out strikingly is the manner in which it has attempted to acquire feedback from generation next by reaching out publicly through social media platforms like YouTube and Facebook — a first for any such exercise till date. A short documentary film spanning six minutes titled, New Missiles CBMs for South Asia, was made when we conducted the dismantlement exercise and has been uploaded on YouTube. In what can be described as very encouraging response, over 337,000 "unique" views of the video have been recorded essentially from South Asia itself since I sent this piece to press. In addition, 40,600 South Asians "liked" the video on Facebook and 17,606 people (essentially all from India or Pakistan) signed on as "fans" of this nuclear CBM process, known as the Colombo Initiative (in that we designed and initiated the process in Colombo way back in 2010).
The removal and ultimate elimination of identified obsolescent SRBMs cited above, from India and Pakistan's nuclear arsenal will, firstly, eliminate disadvantages of SRBMs and secondly, serve as an excellent CBM and as nuclear risk-reduction measure without impinging upon the continuing modernisation of either side's strategic forces. The endeavour of the group is to put forth a small, albeit substantial step, in the direction towards enhancing sustained strategic stability in the subcontinent. What clearly emerges from the response of the social media on this nuclear CBM initiative is that the youth of India and Pakistan are evidently in favour of maintaining peace and stability in the region and efforts such as this nuclear CBM will be remembered as a capstone initiative.
Source: http://www.sunday-guardian.com/analysis/india-pak-nuclear-cbm-liked-by-people
URL: http://www.newageislam.com/current-affairs/monika-chansoria/india-pak-nuclear-cbm-liked-by-people/d/35784