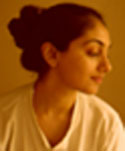 By Mehr F.Husain
April 11, 2014
ANY government, civilian or military, knows that taking over is easy. But actually retaining power and governing, especially governing effectively is difficult.
This civilian government which came to power in June 2013 has had a tough time in terms of the problems it has had to battle including an energy shortage, economic crisis and internal terrorism. But in the midst of it all, a far more potent battle has been brewing. One which can be summed up as perhaps the most defining which includes reforming the political system of Pakistan so that it remains free of vengeance.
The problems of institutional development have hampered democratic progress in Pakistan since its inception.
However as democratic practices — such as elections, a more vibrant media and the general increasing politicisation of regimes via actions such as upholding the Constitution — take root in recent times, institutional development can be traced back to the revolutionary lawyers' movement in 2008 which campaigned for the restoration of the Judiciary and struggled to establish rule of law during General Pervez Musharraf's regime.
Consequently, it was not surprising that once the sacked Chief Justice has been reinstated and a new (now previous) PPP- led civilian government elected, the Judiciary, now reinvigorated, kept the executive in check via strong judicial activism. In fact it was this same judicial activism that even by tually led ex- Prime Minister Gillani to resign. Once that became a feather in the Judiciary's cap, it turned to a more sensitive topic, the Baloch missing persons case, this time taking on a stronger opponent — the military — to account for what was going on in the troubled province of Balochistan. Come last year's elections and we have a new government, led by Prime Minister Nawaz Sharif, a new Chief Justice and a new Chief of Army Staff.
However while new faces may have emerged, the question remains, will the institutions that they represent also change so that democracy is strengthened? Certainly the hope is that all stated intentions are sincere. But a thorny issue has emerged and it seems it is not been the Baloch missing persons case. It is the Musharraf trial. After the indictment, the military has finally had enough of the treason case against Musharraf, especially after the comments made by parliamentarians and the media furore over it. Earlier in the week, General Raheel finally spoke out about the damage being caused to the military institution (without pinpointing any one specific event or person) due to criticism being lauded against the military, even though according to him, the institution that he represents "upholds the sanctity of all institutions". The issue here is that while judicial activism is encouraged, for without it the executive is free to conduct itself in any manner, it is imperative that no action by any institution — executive, Judiciary, military — becomes an obstacle for democratic growth.
In effect, General Raheel's statement which may not be interpreted as a threat to the executive for its stand on taking Musharraf to trial should actually be used in a manner whereby the civilian government emerges stronger. This would mean ensuring that, trial or no trial aside, the Judiciary who is locking horns with the military, with the executive being squeezed in between remains free from the clutches of the PML- N, the party in power.
This is imperative because otherwise the concern is that the executive will be able to remove any form of opposition, particularly in this case where it concerns an old enemy in the shape of Musharraf, which could in turn lead to a surge in civil- military tensions.
If the democratic process which consists of institutional development falls prey to individual whims as rumoured to be surrounding the treason case, which some say is a personal issue between Prime Minister Sharif and Musharraf, then it may also be said that judicial activism may be viewed as being hollow. This would be a shame considering that it is a brave Judiciary who has taken on the military for a legal matter and therefore should be allowed to conduct itself accordingly.
And even more imperative is to remember that as Pakistan battles for survival against internal threats, institutional development and strengthening has never been more imperative.
Mehr F. Husain is a Pakistani journalist based in Lahore
Source: Mail Today
URL: http://www.newageislam.com/current-affairs/mehr-fhusain/pakistan--judges-must-stand-up/d/66489