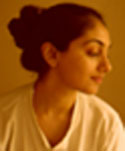 By Mehr F Husain
21 March 2014
THEY SAY two's company and three's a crowd. But in a country where the left- wing, secular liberals cry out for war and the right- wing, Islamists preach dialogue when it comes to the question of how the TTP should be dealt with, it seems it's a case of strength in numbers.
With the visits of Saudi and Bahraini leaders and the $ 1.5 billion ' gift' from the Saudis it is becoming increasingly clear in which direction Pakistan is headed, and it may add clout to the TTP's violent ideology. But exactly who will define this period? Three candidates emerge — Prime Minister Nawaz Sharif, Interior Minister Chaudhry Nisar Ali Khan and Pakistan Tehreek- e- Insaf (PTI) leader Imran Khan.
Let's take the Prime Minister first. He is in no mood to experiment and just wants to get on with business — economically speaking. But to do that he needs to fix the TTP problem and he's adamant he's not going to make any decisions without having key players on board which include the military. It's clear he's learned harsh lessons from his previous terms in government. At a time when the country is grappling with internal terrorism, with an angry military given how it's been attacked by militants, it would be best to ensure the military and the state remain on the same side. Yet the PM is keen that he has a team of like- minded politicians on board as a means of ensuring he's not the only one burdened with — and blamed for — the troublesome problem. But more importantly he needs people who don't back a military operation to ensure the dialogue process remains in focus.
ENTER the Interior Minister Chaudhry Nisar. He seems to be the man with the plan — until something before the plan is put into action goes wrong. Nisar, who is running the show concerning the TTP, is not willing to openly condemn them.
He famously remarked that he had a plan, which would have been put into place, concerning the TTP but the US drone which killed ex- TTP commander Hakimullah ruined everything.
Since then he has referred them to as 'Muslim brothers' and remains committed to ensuring no action is taken against them, even though the TTP has continuously violated the ceasefire. Exactly how much clout Nisar has in shaping the Prime Minister's policy regarding the TTP was evident when he personally drove the PM to Imran Khan's house.
A strong opponent of military action against the TTP, Khan's stand wavered when the TTP violence showed no sign of stopping and he finally asked the government to continue talks with only those who wanted to engage in dialogue.
This was an important strategic shift because while the TTP reside in KPK, they draw their political, financial and strategic strength from Punjab. This divide- and- conquer strategy adopted by Khan was a sign Nisar needed to understand it was time the PM and Khan put aside their differences and join forces. With the PPP and MQM backing military action it was imperative that Nisar gets Khan on board the ' peace talks' wagon before he also called out for war.
However as Middle Eastern influence increases in the country, the TTP are likely to grow bolder and as other provinces burn, how long can Punjab remain safe? Sharif may well have learned crucial political lessons, but this time it's not just about the money.
A nation weary of terrorism and wary of the new 'gift' deserves respect and will rally behind the leader who gives it to them. In Punjab while female nurses are beaten up for demanding their work rights, IK has other tangible evidence of how committed he is to improving conditions in a sensitive province such as introduction of the English language as standard teaching medium in all schools and the anti- polio drive.
Both are definitely means of fighting the TTP in a more constructive manner.
Despite Khan's initiatives, which can be deemed as being Western and anti- TTP, it is clear that Nisar and Sharif need him in order to strike a peace deal with the TTP. Sharif too is determined not to let anything change that, despite the continuous devastation and human cost, even joining forces with a competing party leader. Yet, while Nisar covers the TTP by defending them and Sharif paves the ideological way for them to gain political clout, it's clear that the government needs Imran Khan to defeat the TTP.
Mehr F Husain is a Pakistani journalist based in Lahore
Source: Mail Today
URL: http://www.newageislam.com/current-affairs/mehr-f-husain/sharif,-nisar-and-imran--three-men-one-hero/d/56219