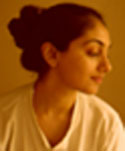 By Mehr F Husain
May 30, 2014
THERE is a rightist shift in Pakistan and India as a result of regional and international events that were bound to influence politics in this region.
But what is more important is the result of this shift. As PM Sharif returns from attending PM Modi's swearing in ceremony, both sides are going into overdrive, trying to interpret what their meeting means. The invitation and the attendance could be just a formality but right now both countries have leaders who recognise the need to address the key issues that are at the forefront of both their agendas — economic prosperity ( which includes the need to fight poverty) and terrorism.
But as the images of Modi and Sharif shaking hands shocked critics of this event and news about their conversation concerning terrorism and trade began to make the media rounds, the doubt that lingered in many minds was the issue of Kashmir. And this is why it is important that both PM Sharif and Modi stick to their mandates especially when it comes to boosting the economy. No respectable nation will say no to a better economy and that is what the starting point of this new era in this part of the world should focus on. Both India and Pakistan seek to rid themselves of poverty and are keen on seeing their respective economies grow. And why not? The potential for trade is huge and the curiosity about the 'other side' is enormous.
For both countries, Kashmir is a sensitive issue and it is imperative to ensure that all new beginnings start on a positive note.
Idealism aside, if India and Pakistan can make headway on noncontroversial issues like trade, why not start from there? As it is, Pakistan is already grappling with one too many issues apart from ensuring that this government is not toppled. Right now, at this point in time, the Pakistani nation has faced or is facing natural disasters, famine, and struggle against eradicating polio, political assassinations and violence, battles against internal terrorism, ethnic and sectarian violence, a long history of dictatorships stunting political and economic growth, provincial insurgencies, regional isolation, and international condemnation amongst many many others.
The sheer helplessness, yet the resilience for peace and desire for stability amongst the people cannot be expressed in words. If India is to follow through with maintaining peace with Pakistan, it needs to understand and appreciate the situation of the country; not antagonise the current Indo- Pakistan relationship, directly or indirectly, because it will have a spillover effect regionally.
This means that Pakistan too will need to pull through peace, progress and prosperity as PM Sharif mentioned. If there is any doubt over the PM's sincerity, one needs to look at the government's stand in its internal issues — whether it was the media war against the generals, or ensuring that the government exercised peace dialogues despite having a military raring to attack the TTP, or acknowledging that there are internal problems that have caused Pakistan to be in the state it is in, the civilian government is adamant in sticking to all nonmilitary solutions as they strive to fix a country shred to pieces by problems.
It's also important to note that with an internal war against the TTP, strained relations with Afghanistan and the creation of a physical border on the Durand Line, it will be pragmatic for the Pakistan military to avoid confrontation on the western border.
For India who has played a Since Kashmir is a sensitive issue, India and Pakistan can try and make headway on less controversial issues like trade, as the potential is huge major role in Afghanistan, it would be better to avoid any action in Afghanistan that could indirectly affect Pakistan.
It takes a certain mentality to be happy at the atrocities being committed in the land with whom your country shares a history as old as time. It is truly sad that our generation still has to ask questions based on curiosity about the 'other side' that really wouldn't make much for academic reading. Too much bloodshed has given way to the rise of a religious right wing in both countries. If anything, both Pakistan and India need to grow up and start looking to build a future for themselves, for their joint future, that generations ahead can be proud of.
Mehr F Husain is a columnist in Lahore
Mail Today
URL: http://www.newageislam.com/current-affairs/mehr-f-husain/let's-get-down-to-business/d/87264