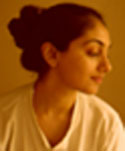 By Mehr F Husain
26 September 2014
Imran Khan goes to Sindh, Bilawal Bhutto goes to Punjab. This cross provincial politicking of leaders, visiting the locals and persuading them with their oratory, is what the people expect of their leaders.
Both display a kind of unifying attitude, focusing on secular issues that can actually resolve the identity crisis that the country has been grappling with for decades now.
Politics is about publicity and the skill of persuasion. Politicians, elected or aspiring, need to persuade their citizens and convince them of their credibility, opinions, views and policies.
This involves the use of rhetoric for two purposes.
One, as a means of satisfying the citizens so that both public and private interest is served, or at least trying to appeal to them despite it being unclear how much the people will benefit from what is being promised.
In Imran Khan's case it is the former, and in Bilawal Bhutto Zardari's, the latter.
Imran Khan and his continuous Dharna in Islamabad have communicated his protest to Pakistanis on a national basis.
Just when the public, critics and supporters alike, were beginning to get tired of the PTI/PAT Dharnas which had been going on since August 15, and the comforts of apathy were beginning to lure them back home, Imran Khan decided to branch out.
So far, he and his followers have shown resilience and determination in the face of Government pressure, state violence, military refusal to get involved in a political mess, criticism from other political parties, and condemnation in Parliament, lack of support from the national and international media.
And when he took his protest to the streets of Karachi, the turnout, although in the thousands, was still impressive.
This is the city where Altaf Hussain, the MQM party leader who is in exile in London, has unwavering loyalty.
And this is the same city where in the 2013 elections, Imran Khan historically broke into the MQM vote bank, winning crucial seats in both the national and provincial assemblies.
The PTI rhetoric has now evolved from a commitment to the truth to starting a national conversation on eradicating entrenched provincial and ethnic differences.
Imran Khan already has the KPK under his belt, Karachi he has convinced, Punjab is what he is fighting for, and Baluchistan will not be left behind.
With his sights set on conducting similar Dharnas in other cities across Punjab including Lahore, this is the sort of the campaign that would have won him the election. It is the rhetoric that would have swayed his critics. And it is the performance that would have made him into a leader. But it's all come a tad too late.
And then, on the other hand, there is Bilawal Bhutto Zardari, who decided to visit the flood victims in South Punjab.
This paved the way for the much needed PPP re-entry into Punjab. Currently, he is looking to contest for the elections in 2018 from his mother's constituency in Sindh, but he is aware that his rhetoric will need to reflect on himself.
This means he will need to focus on a non-controversial area, which means not bringing upon himself the kind of danger that extremism is associated with, even though his anti-Taliban stand is well known.
So how else can he communicate his dedication to the people of Pakistan?
By speaking on issues that can generate political support which overlaps ethnicity and provincial differences and has mass appeal, at least emotionally.
Although his views on Kashmir have no link with flood affected victims in South Punjab, the fact is this is a young contender who needs to persuade a non-Sindhi electorate of his determination to stand by the people.
Kashmir is a sensitive area for Pakistan since it's a source of friction in civil-military relations. While it may not have been the best time to talk on Kashmir, all that Bilawal is displaying is the need to persuade and convince Punjab of the PPP's political capabilities.
In both cases, there has been the identification of the need for an argument, a political stand which allows differing groups, each with its own interest, to come together for the sake of a united cause.
But much more than that, they have realised that provincial domination by one party may become a thing of the past, as nationalism takes precedent over provincial autonomy.
Mehr F Husain is a journalist based in Lahore
Source: http://www.dailymail.co.uk/indiahome/indianews/article-2770054/THE-LAHORE-LOG-Imran-Bilawal-talk-nation.html#ixzz3ERZ0Itme
URL: http://www.newageislam.com/current-affairs/mehr-f-husain/imran-and-bilawal-talk-to-the-nation/d/99260