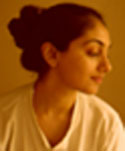 By Mehr F Husain
11 July, 2014
DYNASTIC politics is a defining feature of South Asian politics and Pakistan is no exception.
Whether it be the Bhutto family with the current chairperson of the PPP being Bilawal Bhutto Zardari or the assumption that Prime Minister Sharif's daughter Maryam Nawaz's foray into politics means she may now head the PML N one day, dynasty shows no signs of being eradicated from the political arena.
Now, as the younger generation builds their profiles and shapes their political careers, it seems that dynastic concentration of power is spilling over unofficially into the judiciary with Dr Arsalan Iftikhar Chaudhry, son of the former Chief Justice of Pakistan, judging Imran Khan.
This is proving to be a bone of contention on two connected levels; the newly self- appointed justice- seeking, son of the beacon of justice, Arsalan Iftikhar Chaudhry and the head of the party of justice who still cannot accept his electoral defeat, Imran Khan are to fight it out since reputation, morality and honour are at stake.
Two years ago, Imran Khan had spoken highly about the ex CJ. Two years later, his sentiments towards the father- son duo could not be any different, questioning their loyalty over allegations of corruption in which the ultimate goal was to appoint Arsalan as the Vice Chairman of the Balochistan Board of Investment.
On the other hand, it is assumed that Arsalan Chaudhry is the latest weapon – a pawn of sorts – being used by the PML N government as a means to malign Khan who in his pursuit of conducting anti- government protests stemming from his claim that the elections in 2013 were rigged, has taken on not just the civilian government, but the PML N as a party, the media and the judiciary.
The latest threat is Khan's Jalsa which he intends to conduct on Independence Day, August 14, which is causing the PML N to worry even more since he ruined their one year anniversary by staging and stirring anti- government sentiments.
PATRIOTISM, loyalty, corruption, legitimacy, nepotism all come into play here. But the common factor between the two theories is consistent – Imran Khan. And if the battle really lies between the PML N and the PTI, one that concerns power where one party is willing to use anything and anyone to retain power and the other is willing to rip into anything and anyone to obtain power, where does Arsalan who is supposedly fighting to clear his name, his father's name and expose Khan by questioning his morality, fit in the grand scheme of things? Arsalan is no stranger to the media spotlight and controversy.
Before his father's tenure as Chief Justice of Pakistan ended in 2013, and before the elections were conducted, Arsalan had already made his debut in the murky waters of power and money due to corruption rumours. However as Iftikhar Chaudry's tenure came to an end in December 2013, Arsalan too faded away with his reputation maligned until his appointment as Vice Chairman.
Clearly the reins of power were something that the now ex CJ Chaudhry had not given up along with his gavel and that has provided the excuse that Khan needed, to attack another entity who aligned himself with the PML N, automatically becoming an enemy.
What resulted was Arsalan's resignation and a very public shaming and blaming match between the two causing Arsalan to take up the ex CJ's mantle and passing judgments on Khan by using the constitution to malign Khan's political legitimacy by questioning why he hasn't acknowledged his allegedly illegitimate daughter.
This may seem harsh since Arsalan's claim to power is based on birthright and he is hurling mud on an elected official and a head of a political party but Khan too is also known for his use of personal attacks. Nevertheless, this is not helping Khan or Arsalan or assisting with the development of a strong civilian government.
Undoubtedly a transparent and fair electoral system is a necessity for any political system but this war of mudslinging is purely personal. There are issues of honour (personal accusations taking precedent over legitimate political ones), ethnicity (Arsalan justifying his appointment on the basis of being a fourth generation Baluch), morality (dragging a supposedly illegitimate child into the political foray) and reputation (Khan's accusation against the ex CJ is detrimental to his legacy). Granted, political figures mean their private lives are up for scrutiny and admittedly, nepotism is the ugly truth about politics. But the real tragedy is that the legitimacy of the elections for a collective good is overshadowed by personal issues.
Source: http://epaper.mailtoday.in/epaperhome.aspx?issue=1172014
URL: http://www.newageislam.com/current-affairs/mehr-f-husain/dynastic-politics-in-pakistan--government-attacks-imran-on-his-personal-life/d/98029