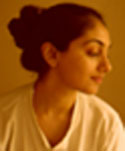 By Mehr F Husain
November 01, 2013
THE DREAM of a peaceful Afghanistan and a peaceful Pakistan remains unfulfilled. The twin goals for both countries are the same — stability internally and regionally — but neither country is at peace with itself or with each other.
Internally, both countries suffer from the Taliban malaise and neither one has a concrete plan that will ensue that this concept, ideology and organisation will cease to exist and no longer threaten each country's stability and rocky road towards establishing peace.
Regionally, there are constant whispers and alleged allegations being thrown back and forth with each side feeling that they had been wronged by the other; Pakistan's complaints consisted of the flow of Afghan refugees, arms and drugs that act as obstacles to cleaning up the terrorism mess and Afghanistan's complaints consist of lack of Pakistan's support with regards to fulfilling their demands including the release of key Afghan Taliban members as a means of bringing the Taliban to the negotiating table.
So, after a series of accusations being thrown back and forth, both Karzai and Sharif came face to face in a trilateral meeting with the British Prime Minister Cameron in London. Of course, the irony was not missed but the theme was let bygones be bygones and let's look to a better future for both countries and the region in general. Under the circumstances, the key question that had been specially prepared for Pakistan by Afghanistan concerned the whereabouts of the Taliban commander Mullah Baradar who is supposedly crucial in establishing some form of order in Afghanistan. Baradar is seen a valuable tool of sorts for both sides — Pakistan, while claiming it has released him, is keen on limiting any external influence on Afghanistan which could in turn potentially destabilise Pakistan, while Afghanistan sees him as the key to internal peace.
However, the day after the trilateral meeting, the breaking news that the Afghan government had been involved in dealing with the Pakistan Taliban by recruiting its own proxies came through.
Pakistan continues to bleed as bomb blasts and attacks continue to be conducted across the country and despite all talk about having a dialogue with the Taliban, it all seems to be going too slowly for anyone's good — especially for its own. For so long, Afghanistan has been making allegations of Pakistan's failure to control the Taliban, funding the Afghan Taliban and placing the blame for the Taliban's existence and devastating actions on Pakistan now that it has emerged that Afghanistan has been assisting the Taliban as a means to secure peace on Afghan terms.
While there is pressure from the US on Karzai to kick-start peacemaking activities, it seems that Afghanistan may now need to face embarrassment for crying wolf for so long only to find it has been nurturing its own wolves. Suddenly, all talk of peace and stability evaporates and it turns out that it's just a matter of power games which makes the trilateral peace talks seem so hollow.
N OW, with the revelations of Afghanistan trying to tip the peace establishment balance in its favour by recruiting its own proxies means, Pakistan will need to move fast and limit Afghan influence in the country. If anything, these revelations ought to give Pakistan the strength to exert more influence in establishing peace in both countries which could include Pakistan seeking to use the revelations to its advantage in the form of information relating to Mullah Baradar which is what Karzai was aiming to get.
More than anything else, these revelations are an indication of how US policy may be described as a failure in this region. For despite trying to persuade Pakistan to give up the strategic use of militant groups as a means on exerting control and influence on neighbouring countries, it appears that this strategy has not dissuaded Afghanistan from doing the same.
This does not bode well for either country for as long as the Taliban — Pakistani or Afghani — are continued to be provided with support, the ideals of peace and stability will remain unrealised.
Revelations aside, for now Sharif continues to talk the talk which consists of establishing a Afghan- led peace movement in Afghanistan and places importance on the need of regional stability and peace. With elections coming up in Afghanistan and Karzai most likely on his way out due to being regarded as a US puppet as well as the revelations about Afghanistan's double game, right now it seems Pakistan is in a stronger position to define the region's future. But despite the support of Cameron and the encouragement of the US, the realisation of these twin goals, so very important for the future of both countries, depends solely on Pakistan and Afghanistan.
Mehr F Husain is a journalist based in Lahore.
Source: Mail Today
URL: http://www.newageislam.com/current-affairs/mehr-f-husain/dreaming-of-a-better-future-for-afghanistan-and-pakistan/d/14238