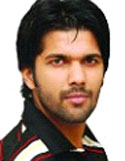 By Kunwar Khuldune Shahid
30 May 2014
Economic progress in India and Pakistan depends on mutual trade and energy cooperation
People in India and Pakistan are optimistic that the handshake between the Indian prime ministers in New Delhi earlier this week, during the swearing in ceremony of Narendra Modi, would actually bring about all of the symbolic changes that it promises. Modi and Sharif are among them.
"No two nations have ever possessed so much of cultural and traditional similarities as India and Pakistan. Why not turn the similarities into our strength?" Sharif said almost immediately after landing in New Delhi. In addition to the cultural similarities being mentioned there is a common need for both countries to form an energy and commerce symbiosis that would lay the foundation of a stable Indian subcontinent by making it one of the most financially and geo-strategically lucrative regions in the world.
Another Pipeline
While Islamabad still hasn't figured out what exactly it intends to do vis-à-vis Iran-Pakistan and Turkmenistan-Afghanistan-Pakistan-India pipelines, there is another pipeline in the pipeline. Talks about a potential India-Pakistan pipeline, to import liquefied natural gas (LNG) from India to Pakistan, traversing the Wagah border, were held last year. But the LoC skirmishes seemed to have made it three for three for Pakistan as far as transforming potential pipelines into pipedreams is concerned. With Nawaz's visit, the negotiations are believed to be recommencing soon.
Talks about an India-Pakistan pipeline to import LNG through Wagah were stalled after last year's LoC skirmishes
Former caretaker Finance minister Salman Shah believes that a lot of deliberations need to be done before this LNG import can be realised. "The LNG deal doesn't appear to be imminent. There is no infrastructure in place, there have been no discussions to put the said infrastructure in place and so it will take a lot of discussions and deliberations before this actually works out," he said.
The price was another stumbling block, with India quoting around $21 per mmBtu – New Delhi itself imports LNG at $14 per mmBtu. Pakistan cannot afford to pay more than $17 per mmBtu for the proposed 200 million cubic feet per day from India, which would cover one-tenth of the current gas shortfall.
Power Drive
The plan to import electricity from Central Asia, the Central Asia-South Asia 1000 (CASA-1000) power supply project, is being procrastinated over thanks to the two cents per unit that Afghanistan is demanding as transit fee. The word is that depending on whether the Indian and Pakistani prime ministers' optimism is vindicated, Pakistan might be importing 500MW of electricity from India sometime soon. And just like the CASA-1000 project, the World Bank looks set to finance the Indo-Pak power project as well, which might eventually see the overall transfer of power for Pakistan beat the 1000MW that it would be getting through CASA-1000.
"Just like the gas pipeline, the power supply agreement isn't something that's around the corner. Obviously there has been no homework done, and till that is done nothing concrete can be said about the project. But if we can link power supply from India with CASA, it would answer a lot of the questions that the power shortage is posing in the region," Shah said.
Trading Blows
"While the power and energy projects do not look imminent, Indo-Pak trade looks more likely to improve in the near future," the former caretaker finance minister said.
Islamabad has shown readiness to grant New Delhi non-discriminatory market access (NDMA), which is akin to the Most Favoured Nation (MFN) status and would see India treated the same as Pakistan's other trading partners. New Delhi granted MFN status to Islamabad in 1996. All that remains is a timeline for reduction on duties for a list of products to soften the trading blows of the past.
"Pakistani markets are very attractive, with returns as high as 30 percent"
Nawaz Sharif has been wooing Indian investment. "If Indians come, they will find Pakistani markets very attractive, with returns as high as 30 percent," he said in India. Shah believes that luring investment wouldn't be as simple as that.
"To encourage investment we would have to put our house in order, and focus on the security concerns first and foremost. Offering a 30 percent return can only work if the investor sees a secure future for his investment," he said.
"Trade however, is going to be easier, since there are no long term strings attached," Shah added.
Banking on Each Other
Punjab National Bank of India, founded in Lahore, and the State Bank of India are keen on opening up branches in Pakistan. Muslim Commercial Bank (MCB) leads the charge of the Pakistani banks wanting to open branches in India. Shah reiterated that opening banks in each other's territory is pivotal for growth of Indo-Pak commerce.
"You need to facilitate the transfer of money, which is why top Indian and Pakistani banks opening up branches in the other country, is crucial. There is a dire need to make things easier for traders and investors, and opening these banks is one of the most important steps to serve that purpose," he said.
The current Indo-Pak trade amounts to $2.5 billion with the fiscal year about to end. The target was an ambitious $6 billion. There is $3 billion worth of indirect trade via Dubai as well, most of which is Pakistani imports. The current power shortfall for Pakistan is 2,900MW and gas shortfall is 2bcfd.
It is evident that if Pakistan and India finally start banking on one another on the energy and commerce fronts, bolstering trade numbers and potentially creating an energy sharing web of pipelines and power transmission lines, Islamabad's own energy and financial worries would be significantly reduced. And with so much at stake economically and geo-strategically both the Modi and Nawaz governments would try to keep unwarranted jingoism under check on both sides of the border, and maybe finally move towards taking care of the bigger bones of contention between the two countries.
Source: http://www.thefridaytimes.com/tft/banking-on-each-other/#sthash.VSyXJkaH.dpuf
URL: http://www.newageislam.com/current-affairs/kunwar-khuldune-shahid/india-and-pakistan--banking-on-each-other/d/87262