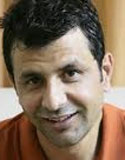 By Kahar Zalmay
January 07, 2014
Before the enactment of the blasphemy law in Pakistan in 1974, only two cases were reported. A rise in such cases was seen whenever the Mian brothers came into power in Punjab
On July 4, 2011, Pakistan lost a man; nay, it shot itself in the foot. On that day, a religious fanatic did not murder a man — we killed an ideology, an inspiration, a narrative that could have held this country together. The philosophy for which Salmaan Taseer shaheed laid down his life values individual liberty, freedom of thought, consent of the people, rational argument, the constraints of evidence and the absence of controlling hegemonies.
I still remember that evening, not because he was killed at a distance of just a few yards from me, nor the details on how and who had killed him but because of the suffocation I felt thereafter. I dialled a friend's number in Lahore to give her this very bad news. We had recently completed a documentary on the misuse of the blasphemy law and drove to a friend's office in a media house with tight throats and tears welled up in our eyes. To my shock, the people present there, including two graduates from the prestigious educational institute LUMS, were celebrating Salmaan Taseer's murder. Instead of evoking sympathy for the victim who stood for an innocent and voiceless woman, they were all praise for the ghairat-e-imani of the smug-faced murderer.
I recalled what Rabbi Joachim Prinz had said in similar circumstances a few decades ago. "When I was the rabbi of the Jewish community in Berlin, under the Hitler regime, I learned many things. The most important thing that I learned under those tragic circumstances was that bigotry and hatred are not the most urgent problems. The most urgent, the most disgraceful, the most shameful and the most tragic problem is silence. A great people [Germans], who had created a great civilisation, had become a nation of silent on-lookers. They remained silent in the face of hate, in the face of brutality and in the face of mass murder."
However, in our case, it was not silence — it was euphoria, it was celebration of a murder, it was fanaticism in its most supreme form, it was pure madness. Commentators on talk shows that evening and in consequent shows were busy with 'ifs and buts' but there was no condemnation on how horrific the murderer's act was. He took not only an innocent life but also violated his oath to protect that life. Islam was forgotten that day; it teaches that to take a single life is like putting to death the whole of humanity. There was only one narrative: on television channels, in lawyers rallies, on banners that sprang up in support of Qadri in the upscale markets of Islamabad, all one could see was, 'Hail, Malik Mumtaz Qadri'. Only in Pakistan can a villain become a hero and a murderer become a ghazi.
If that were not enough, in enters Khawaja Sharif, the former chief justice of the Lahore High Court (LHC) to constitute Qadri's defence team. During proceedings, Justice Sharif submitted that Qadri had "merely done his duty as a security guard". He said it was actually Taseer who had broken the law of the land by attempting to defend a person convicted of blasphemy and, in doing so, had "hurt the feelings of crores (millions) of Muslims".
Salmaan Taseer championed a very unmarketable cause by defending Aasia Bibi, a Christian woman falsely charged with blasphemy after an argument with two women who had accused her of polluting their water by drinking out of the same receptacle. He had a very simple demand: the country's blasphemy law should be revisited as innocent people had become victims of this law.
Perhaps very few in this country know that a majority of the victims of the blasphemy law have been Muslims. In 2010, I started working with a friend on producing a documentary film, Blind Faith, on the misuse of this law when a 17-year old Christian boy, arrested on the charges of blasphemous comments, was allegedly hanged in a Sialkot lockup. When I dug deeper I found out that he was actually in love with a Muslim girl and that this was an easy and swift way for the girl's family to dispose of him.
During my research, I arrived at four conclusions: one, that in trials of blasphemy cases, decisions in 100 percent cases went against the accused at the sessions court level, later overturned by the high courts. Fear was reported to be the main reason. Second, 80 percent of blasphemy cases are reported in the four districts of Central Punjab, which include Lahore, Gujranwala, Faisalabad and Sialkot. Third, a majority of the accused were Muslims. The figures we collected were between 1986 and 2005, according to which a total of 746 cases were reported out of which 50 percent accused were Muslims (Sunni/Shia), 35 percent were Ahmadis, 12 percent were Christians, two percent were Hindus and one percent was unknown. It merits mentioning that before the enactment of the blasphemy law in Pakistan in 1974, only two cases were reported. Fourth, that a rise in such cases was seen whenever the Mian brothers came into power in Punjab.
Benazir Bhutto's killing left me shaken to the core but I still did not lose all hope. However, the assassination of Salmaan Taseer took it all away from me. I felt suffocated and so helpless among a crowd composed of Taseer's assassin's sympathisers. That day, we did not lose just a brave man who stood up for an innocent woman, we lost our humanity too.
In his last tweet, Shaheed Taseer wrote, "I was under huge pressure sure to cow down before rightist pressure on blasphemy. Refused. Even if I'm the last man standing." Three years on, Aasia Bibi is still languishing in jail. His family has suffered unspeakable loss, still waiting for his son, Shahbaz Taseer, to come home from Taliban captivity. He indeed was the last man standing. The rest have cowed down to the pressure of religious fanatics.
Source: http://www.dailytimes.com.pk/opinion/07-Jan-2014/remembering-salmaan-taseer
URL: http://www.newageislam.com/current-affairs/kahar-zalmay/remembering-salmaan-taseer/d/35167