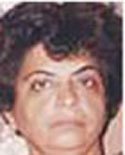 Indefensible, Any Which Way
By Jyoti Punwani
Jan 31 2013
Instead of demanding punishment for all rabble-rousers, some misguided secularists seem to be arguing that inaction against the Shiv Sena is good reason to go soft on the Owaisis
A new martyr has arisen on the horizon, going by the unlikely name of Owaisi. Intellectuals of all shades — except the Hindutva brand — are protesting the "victimization" of the Owaisi brothers as "Muslim leaders." Their father, "Sultan" Salahuddin Owaisi, a veteran instigator of communal riots, must be chuckling in his grave, wherein he was interred with full State honours by the ruling Congress, just as another rabble-rouser was given a similar send-off recently
The parallels between Bal Thackeray and the Owaisi brothers are many. Akbaruddin Owaisi's speech has echoes of the Sena chief's rants: the same denigration of the other community, the same call to arms cloaked in religious terminology, the same self-projection as the saviour of the community, even the same vulgarity. Charged Shiv Sainiks used to react in the same way as the all-male Muslim audience did at Nirmal.
But the differences are significant. Bal Thackeray insulted Muslims all the time; indeed, the word he used to refer to them was itself derogatory. But on record, Thackeray never insulted the Prophet. However, throughout his speech, Owaisi abuses Hindu deities and beliefs.
Second, while Thackeray targeted the ruling Congress in the State and Centre, Akbaruddin targets "Hindustan," not once, but again and again. "Ai Hindustan," he warns, don't trifle with "us." Does Akbaruddin Owaisi consider "us," i.e., himself and his community, a part of Hindustan, you wonder. In keeping with this attitude is his threat that if driven away, he and his community would take with them all "their" treasures — the Taj Mahal and other Mughal monuments. What is all this if not spreading feelings of separateness from the country in a specific community? When Thackeray accused Muslims of disloyalty, we wanted him prosecuted under Sec 153 A — promoting enmity between communities. When Owaisi spreads feelings of hatred against the country among his community, what should he be charged with?
There is a third difference. Unlike Thackeray's phoney cry of "Hindus in danger," the litany of injustices against Muslims recited by Akbaruddin is all true. Which is why, had he berated the ruling party in the worst terms possible, it would have been perfectly understandable. But he wouldn't have been an Owaisi had he done that. Listen to what his brother said opposing the Women's Reservation Bill in Parliament in 2010. Were it passed, he threatened, "the Lok Sabha will turn into a Hindu Lok Sabha." This outlook — of looking at all issues not only through the prism of a communal identity, but one which is distinct from the rest of India — permeates the Majlis-e-Ittehad ul Muslimeen (MIM). Just a fortnight ago, addressing Muslim students, the party secretary termed the installation of Gandhi Ji's statue in the Andhra Pradesh State Assembly as an attempt at "changing history" because the building was constructed by "Nizam Sarkar."
Vendetta Politics
Apart from the rich gains of communal politics, the Owaisis would rather target Hindus and Hindustan than the Congress because the mother of all secular parties has always patronised it, like it has the Shiv Sena. Its reluctance to prosecute the younger Owaisi for his speech was a reminder of its reluctance to prosecute any Thackeray. The arrest earlier this month of Asaduddin Owaisi, his elder brother, for an offence committed in 2005, was obviously fallout of his withdrawal of support to the Congress in his State. When Maharashtra's then Deputy Home Minister Chhagan Bhujbal arrested Bal Thackeray in 2001 for his writings during the 1992-93 riots, it was the Sena-Bharatiya Janata Party alone that complained about an eight-year-old case being dug up. Some secular activists' now crying foul over Asaduddin's arrest had hailed Bhujbal then, even though Thackeray's arrest was as much vendetta politics as this Owaisi arrest.
This 2005 case is not the only one in which the MIM MP has been charged under Sec 153 A. Between 2005 and 2008, four cases were registered against the MIM president not only for promoting enmity between Hindus and Muslims, but also for rioting with deadly weapons, deliberately insulting religious feelings, and defiling a place of worship with intent to insult a religion. In none of these did prosecution proceed, thanks to a benevolent Congress administration. This is the man the secular Congress allied with. This is the man a section of secular activists is out to defend.
Be it the Shiv Sena, Bhindranwale, or the Owaisis, the Congress has encouraged rabble-rousers of all communities, and acted against them only when forced to. The divisive poison spewed by all has been more or less of the same intensity, but Hindu demagogues have been protected oftener than their counterparts from other communities have. So, should the latter also be awarded the same impunity? The internet, that took Akbaruddin Owaisi's utterances to the world, can be similarly used to book Raj Thackeray, Togadia and MP Adityanath. If police stations and courts are flooded with complaints, some action will have to be taken.
Let's not forget that it was a magistrate relying on police records who convicted Sena leader Madhukar Sarpotdar, the first politician in Maharashtra to be convicted under Sec 153 A, 16 years after his offence.
Jyoti Punwani is a Mumbai-based journalist and writer
Source: http://www.thehindu.com/opinion/op-ed/indefensible-any-which-way/article4361793.ece
URL: http://newageislam.com/current-affairs/jyoti-punwani/demand-punishment-for-all-rabble-rousers,-regardless-of-religious-affinity/d/10464