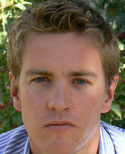 By Jon Boone
26 December 2014
There are few clues as to the identity of the last Pakistani Jew to be buried in Karachi. A heart-shaped piece of marble set into a slab of rough concrete in the city's Jewish cemetery in February 1983 has none of the detail or Hebrew script of the more elaborate tombs built a century earlier, when Jews were a self-confident minority in a country where they are now often demonised.
"In loving memory of darling sweet Dorothy, left me suddenly her soul rest in peace," is the extent of the inscription. It marks the end of a community.
Chand Arif, the cemetery's self-appointed caretaker, remembers Dorothy's burial when he was a 13-year-old boy, but has no idea who she was. He says the rundown graveyard, which has not been visited by relatives of the dead for decades, is at risk of encroachment. Encircling what is known locally as the "Israel compound" is the Mewa Shah burial district that – in this sprawling megacity of 20 million – is running out of space for the dead.
Arif, his extended family and several goats have been squatting on the land for two generations. "There are people who want to come over and make this a Muslim graveyard," he said. "They tell us we will give you money to give this area to us."
In the 1950s there were regular burials and visitors, many of whom came wearing black suits and hats to pay their respects. But their numbers dwindled as Jews moved to India after the partition of the subcontinent in 1947 into India and Pakistan. Later, many more went to Israel.
The first of several mob attacks on the city's synagogue came in May 1948, following US recognition of the new Jewish state. Today, conspiracy theorists are as likely to hold the "Jewish interest" responsible for disasters as they are the US or India.
Some members of Karachi's Jewish community had been brought to the city by empire, but most were members of the Bene Israel community, which claims to trace its roots in south Asia back almost 2,000 years.
It is thought there may still be a handful of Jews living in the city, although many have married into non-Jewish families or pass as Parsees or Christians.
Most of the roughly 300 surviving graves date from the mid-19th century, with the grandest clustered in the early decades of the 20th century. It was a high point for a small community in a fast-growing port city that would later become Pakistan's first capital.
Lengthy inscriptions mention professional designations such as "wharf supervisor" and refer to the synagogues dotted around a city that now has no places of Jewish worship.
In one corner a square sandstone building contains a grand sarcophagus for the remains of Solomon David, who built the Magain Shalome synagogue in the city died in 1902. One of the last remaining Jews in the city agreed the synagogue could be replaced with a block of flats in the 1980s, provided a small replacement was built, but the developers reneged on the deal.
Despite the hostility to Jews in Pakistan, an engineer called Fishel Benkhald is happy to wear his religious affiliation on his sleeve.
Benkhald, the son of a Muslim father and Iranian Jewish mother, says he grew up in Karachi respecting both religions and now considers himself Jewish, even though his national ID card says otherwise. In an anti-Semitic society, he is Pakistan's sole self-declared Jew, and is campaigning to preserve the cemetery. "I want the government to recognise the Jews as a minority in Pakistan," he said.
Benkhald's efforts at raising awareness have been unsuccessful. The authorities have ignored his letters and, while some interest was drummed up through Twitter, no one came to help cut back the cemetery's overgrown bushes.
Arif Hasan, a celebrated Karachi architect who sits on the provincial government's cultural heritage committee, has proposed the graveyard be declared a protected site. "Naturally there is an anti-Israel feeling which is very strong," he said. "But this is our heritage, irrespective of whether we are Jewish, Muslim or Christian, and we have to protect it."
Source: http://www.theguardian.com/world/2014/dec/26/pakistan-last-jewish-cemetery-campaign
URL: http://www.newageislam.com/current-affairs/jon-boone/pakistan's-last-self-declared-jew-campaigns-to-save-cemetery/d/100735