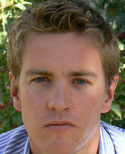 By Jon Boone
8 May 2013
Every hour or so, the Do Burj mall – a 10-year-old, half-finished mess of dusty concrete halls, exposed wiring and relatively luxurious shops selling western brands in the Pakistani city of Faisalabad – plunges into darkness.
Portable generators sitting outside glass-fronted boutiques clatter into action and remain on for the next few hours while shop assistants in mostly empty outlets stand around listlessly waiting for customers.
"It's not great for making frozen yoghurt," remarks Ijaz Ahmed, the only worker in a desolate outpost of Tutti Frutti, a US chain that sells tubs of frozen yoghurt, each of which is equal to 2% of his monthly salary, to the teenagers of rich parents – but usually only after he has rushed out to fire up the generator.
He says the shop's exorbitant fuel bill explains why he has never had a pay rise, why he skips meals to save money, and why the business has been sold on to other owners three times during his two years with the company.
"I'm afraid that if they close I will never get a job as good as this again," he said.
As Pakistan prepares to go to the polls on Saturday, election-watchers regard young people such as 28-year-old Ahmed as critical swing voters.
Those aged between 18 and 29 make up 46% of the population, and many of them are eligible to vote for the first time.
Young, educated voters are regarded as all the more important in the towns and cities of Punjab, the country's richest and most populous province, which accounts for more than half of the 342 of seats in parliament. They are thought to be more independent minded than their rural cousins, and less likely to be swayed by family and clan allegiances.
And it is in urban Punjab where Imran Khan's Pakistan Movement for Justice (PTI) party is eating into the lead of the frontrunner, Nawaz Sharif, head of the Pakistan Muslim League (PML-N).
Sharif, a veteran politician and former prime minister, would be cruising to an easy victory were it not for the immense political disruption caused by what Khan calls his political "tsunami": a movement attempting to sweep aside both the PML-N and the Pakistan People's party (PPP), its partner in a tired, two-party system.
Because the youth vote is thought to be more inclined towards Khan, a high turnout could make all the difference to Khan.
But in Faisalabad, a prosperous city built on a textile industry badly hit by chronic gas and electricity shortages, young voters appear torn between Khan and Sharif.
What they all agree on is the many problems besetting the country, not least the high inflation that has been eroding their living standards.
"People are really unhappy. They blame the politicians," said Bilal Tahir, the-30-year-old owner of two Suzuki car dealerships in the city. He sells, or rather used to sell, huge numbers of Mehrans, the vehicle of choice for middle-class families looking to buy their first car.
The flimsy, £4,000 cars, which are assembled in Pakistan, are an emblem of the country's emerging middle class. They dominate the roads, either as battered taxis or as private transport for families, who always seem to squeeze into the tiny car.
The Mehran took the country by storm in the 2000s under the rule of Pervez Musharraf, the general who seized power in a coup d'état in 1999, and who liberalised the economy, opening up credit to car buyers.
Tahir dates the slump in his business from 2008, the year Pakistan moved from rule by dictator to rule by an elected government, led by the PPP.
With customers having to borrow ever larger sums from the bank if they are to have any chance of taking home a brand-new Mehran, he sells half the number of vehicles he did five years ago.
On Saturday, he agreed to sell a car to a family who had sold all their jewellery to scrape together the minimum deposit.
"Because of the bad economy, the law-and-order situation [and] the terrorism, people are much less sure about their future. They are reluctant to take the risk on a new car," he said.
Along with erosion of living standards, struggling middle-class voters are alarmed by much of the "vulgarity" that has come in with the western brands, advertising and television channels that form a major part of the consumer culture Musharraf ushered in.
Up some stairs in the Do Burj mall, Nighat Naheed, a 22-year-old barista at Gloria Jeans, an Australian coffee shop franchise, has not told her parents she is doing a part-time job in addition to her studies at a local university, where she revises for exams at night by the light of her mobile phone's torch.
She arrives to work from her university hostel in a full veil before changing into her informal, western-style uniform of baggy T-shirt and trousers.
"If my parents saw me dressed like this, they would throw me out of home," she said.
The manager of a Body Shop outlet, 25-year-old Khurram Shahzad, worries about the morals of contemporaries who go to cafes and smoke Shishas.
"Pakistan was founded on Islam, and our Islamic culture should be protected," he said.
Everyone seems to think television has been invaded by dubious Indian and western programmes starring indecently dressed women.
Outside, on a huge hoarding on a nearby building – another sad hulk of a half-built shopping mall – a bare-shouldered woman looms.
"It should definitely be taken down," said Ahmed, the Tutti Frutti assistant.
There is widespread agreement that the country would get back on the right track if an "Islamic system" was introduced. That echoes a survey in April, commissioned by the British Council, that found 38% of young people would prefer Sharia law to democracy. But few people have a very clear idea of what that would entail.
Nazia Fatima, one of the Body Shop's two veiled shop assistants, said an Islamic system would elect leaders "who belong to the ordinary class, and know about the problems of ordinary people."
"Just like Saudi Arabia," she said.
Fatima was one of several people in the Guardian's Faisalabad straw poll who believed Saudi Arabia was a model to follow, although none understood it was an absolute monarchy.
Years of Saudi largesse, and the estimated 1 million Pakistanis who live there as guest workers, have given the kingdom a high profile.
"Saudi is good because when people hear the call to prayer they all leave their shops and go and pray," said Fatima's boss, the Body Shop manager, whose uncle works in the kingdom.
Anwar Pasha, a brawny chief mechanic at the Suzuki dealership, thinks Saudi-style hand amputations for thieves would help with law and order.
The social conservatism, the deep unease about the future and the fury at the PPP government, which oversaw the inflation and energy shortages that have made life so miserable, all play into the hands of Sharif and Khan.
But it won't all go Khan's way. The young manager of the Body Shop is going to vote for the PML-N because he thinks Khan lacks experience.
The Tutti Frutti employee would like to vote for Imran, but he has to talk it over with his father first.
The Suzuki dealer will definitely vote PTI, even though he knows they will probably not win the most seats, meaning the country would end up with a weak, PML-N-led coalition that could struggle to make the tough decisions required to turn round the economy.
"I know that's a problem," he said, "but all the other parties that have ruled in Pakistan have destroyed the country. I don't have any other option except for Imran Khan."
Fatima, the young shop assistant, is not going to vote at all. She says: "Before every election, every leader promises change, but nothing changes."
Source: http://www.guardian.co.uk/world/2013/may/08/pakistan-elections-imran-khan
URL: http://newageislam.com/current-affairs/jon-boone/pakistan-elections--imran-khan-and-the-charge-of-the-lights-out-brigade/d/11494