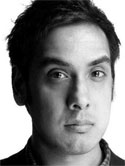 By Ishaan Tharoor
August 6, 2014
The forces of the Sunni extremist Islamic State now control a stretch of territory bigger than quite a few European countries, with a population of some 6 million Iraqis and Syrians living under its watch. Their sustained advance, buoyed by funds gleaned from recently captured oil fields, is a symptom of a frightening new reality in the Middle East. "The birth of the new state," writes journalist Patrick Cockburn in the London Review of Books, "is the most radical change to the political geography of the Middle East" since the collapse of the Ottoman Empire.
In the crosshairs of the jihadist group are religious and ethnic minorities -- Christians, Kurds, Turkmen, Yazidis -- who now face a terrible battle in lands they have long called home. The Islamic State's declaration of a Caliphate was a statement of world-historic intent and, despite its obvious delusions, laid down a challenge to all Muslims elsewhere who were now in theory subject to it.
The hubris of the extremists has angered many Muslims. In the face of the Islamic State's onslaught, Shiites elsewhere in the world have watched as some of the holiest shrines in their brand of Islam risk coming under attack from emboldened Sunni jihadists. In recent weeks in India, which is home to some 30 million to 50 million Shiites, thousands of Shiites have reportedly signed up with a Delhi-based Shiite organization, pledging to protect the Iraqi cities of Najaf and Karbala, cities that receive millions of Shiite pilgrims every year.
The group, Anjuman-e-Haideri, which serves as custodian to Delhi's own "Karbala" shrine complex, said in June that it had some 25,000 Indian Shiites already signed up to volunteer their services in Iraq and aid the myriad Shiite militias already mobilized there. "We will go to Iraq come what may to defend our holy shrines, protect civilians from the [Islamic State] brutes and treat the wounded. This is purely a humanitarian effort," one of the organization's leaders told Al Jazeera.
At present, the Indian government is struggling to repatriate some 10,000 Indian nationals working amid Iraq's chaos. Close to 5,000 have returned, according to Indian Foreign Minister Sushma Swaraj.
It's unlikely many of the Indians Shiites who signed up to journey to Iraq will make it there. There has yet to be a call for aid from Grand Ayatullah Ali Sistani, the seniormost Iraqi Shiite cleric, for outside Shiite support, nor will many of the thousands registered by Anjuman-e-Haideri be issued visas to travel to Iraq. Many don't even have passports. The quixotic mission, though, is a stark reminder of how a polarizing conflict in one hotspot can strike a nerve elsewhere. Since the Islamic State's surge in Iraq, a host of Muslim organizations in certain cities in India have stressed the need for Sunni-Shiite unity.
Indian Shiites are hardly the only community stirred by the troubles in Syria and Iraq. While attention has fallen mostly on the Sunni Arab foreign fighters flocking to the banner of the Islamic State and other outfits battling the forces of Syrian President Bashar al-Assad, Shiites from far-flung countries have also joined the battle against them. (Assad is an Alawite, a sect considered to be a strain of Shiite Islam.)
Rebels in Syria have captured and killed ethnic Hazaras, an Afghan Shiite community, believed to be fighting alongside militias loyal to Assad. Lebanese Shiites, serving the powerful Islamist organization Hezbollah, have joined the war in Syria, while it's suspected Iranians bolster the ranks of Shiite militias in Iraq. There have even been reports of Azerbaijani Shiite fighters making their way to Syria, entering a sectarian conflagration that many fear will just get worse.
Ishaan Tharoor writes about foreign affairs for The Washington Post. He previously was a senior editor at TIME, based first in Hong Kong and later in New York.
Source: http://www.washingtonpost.com/blogs/worldviews/wp/2014/08/06/shiites-in-india-want-to-join-the-fight-against-the-islamic-state-in-iraq/
URL: http://www.newageislam.com/current-affairs/ishaan-tharoor/shiites-in-india-want-to-join-the-fight-against-the-islamic-state-in-iraq/d/98456