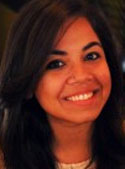 By Hamna Haqqi
January 16, 2014
It's human nature to desire that which is not in your grasp, love which will always remain unrequited and stress about matters that are not in your hands. The worst part is that we know this. And yet it doesn't matter.
Despite this, certain things are bound to catch our attention, making us fall in love so that it's impossible for us to simply move on, and accept the stark reality of our existence. A small break, sometime apart, a little space can of course prove healthy for our minds as well our hearts. However, our basic instinct always remains an instinct to return to where we were, to have what we used to. Because sometimes, you will try your hardest to let go of something, but finally end up realising it was meant to be.
That's where you belong.
That's where your home ultimately is.
A multicultural, dynamic, complex city that it is, Karachi promises you the versatility unmatched in most places.
Having spent a lot of time outside Karachi, I have learnt the customs, written and unwritten, of Lahore and Malaysia, making these three diverse places comparable, at least for me. While the air in Malaysia is comfortable, intelligent and adventurous, Karachi breathes a frantic, chaotic and daring air. It's the air that warns you while at the same time beckoning you towards it.
They say,
"Jisne Lahore Nahin Dekhya Woh Janmya Nahin"
(He who hasn't seen Lahore, hasn't been born yet)
And this is definitely true, to an extent.
With the cultural splendour of Lahore, even one trip, is enough to fill up your cultural greed. The architecture, the mausoleums, the tombs, the mosques, the literature, the air, it certainly boasts of a sophistication and cultural background that Karachi cannot compare with.
However, a few trips to Lahore and you'll be bored of the same old art, same old atmosphere, and same old people.
That's where Karachi steps in and takes the win.
With the grace of an old lady, the playfulness of a small child and the impulsive and volatile nature of a teenager, Karachi is everything you can possibly imagine it to be and more.
When I was six-years-old, I moved back to Karachi after spending four years in Malaysia, moving from city to city, not being able to figure out the perfect match for our family. Although I was quite young, and I don't remember every single detail of Malaysia, I still remember seeing my parents happy but confused.
It wasn't until we moved back that I finally saw the confusion vanish, bringing those calm, and comforting faces back to me. We used to live in a joint family system, with my grandfather, his older brother and their children's families.
We were 15 people altogether in a house in Dastagir Society, Gulberg Town.
Recently, having moved back from a protected, healthy, tension free nation, my father witnessed a target killing right next to the lane we lived in.
We had just gotten back from a relative's wedding reception and my father was getting something from the car when he saw two men kill someone around 20 feet away. The next morning we found out the victim was someone my father used to play cricket with in his school days.
I remember the stiffness in the air.
It felt almost claustrophobic.
I remember my father completely losing it, trying to convince my grandfather to move away from Karachi, but even after the most intense of discussions, my grandfather didn't budge.
Karachi was not going to see the last of us.
I had a dream that night.
I don't remember how it started, but there are things in it that I remember quite vividly.
Her long, cold fingers rest gently on my bare-arms, sending an icy ripple of waves down my otherwise sweltering body. I can feel the numerous scratches, bumps and bruises on her otherwise fair skin. She's looking down at her feet, her long, dark, messy hair is covering most of her face but I can see a scar here and there.
She starts to speak, her voice strong and melodious, narrating a story of her past.
Her voice quivers as the story slowly unfolds, the words rolling off her pink tongue and pinkish purplish lips that seem as if their stitch finally came undone, the thread hanging off a side.
As she speaks, I can almost feel her delicacy on my exposed skin.
I want to hold her in my arms.
I ache for her touch, but I control myself. It's a little too soon for that.
Even with the pain in her tone, there's something frisky, almost childish about her.
She goes on and on, and by the time her story reaches its unprecedented end, the sun has finally reached the top and is burning my back through the blue cotton kurta I wore making it wet and sticky with sweat.
I wonder if I should've brought her here today.
Maybe I should've taken her to somewhere a little enclosed.
When I woke up, I couldn't place the girl I saw in my dream.
I was baffled and confused; the dream seeming to be more of a clouded thought than anything meaningful.
I ached to know more about her, I wanted to know more about her story. Although she never told me her name, I could picture a pretty name for her in my head. She didn't look too old, but the blood stains on her once new clothes, the lacklustre in what once must've been beautiful, hazel brown eyes and the sporadic responses to my questions betrayed a long, tiring journey that had brought her here.
Whilst I could still not understand her, there were parts of her that had started forming some shape in my mind.
With her being a part of my every thought, I carried on.
I thought about her while reading a good book, texting a friend and even when washing dishes.
She became a constant thought amongst the muddle in my head.
Gradually, I made some sense of it.
This girl in my dream could be my vision of Karachi; mysterious, dark and hurt.
With the charisma of a lady, the enigma of a silent victim and the tenderness of a loved one, Karachi is what keeps us adventure hungry souls satisfied.
Who likes easy going, happy people who carry their hearts on their sleeves?
Don't we all crave for the bad person?
The one who's so close, yet so far away; the one who gives us a little something every once in a while just to keep us on the edge; the one who keeps us begging for more.
She's what keeps us on our feet, allowing us to mimic her just to have a tweak of that vibrant persona she shows off.
She's a festival that should be celebrated, because in the end, she's home.
Source: http://blogs.tribune.com.pk/story/19894/karachi-is-the-lover-the-tormentor-mysterious-dark-and-hurt/
URL: http://www.newageislam.com/current-affairs/hamna-haqqi/karachi-is-the-lover,-the-tormentor--mysterious,-dark-and-hurt/d/35318