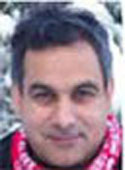 Shahbag
By Farooq Sulehria
March 15, 2013
On March 12, Dhaka witnessed scenes of mayhem yet again. Rocked by bombs, the city also saw fierce clashes between opposition activists and the police. Since the start of fresh triangulated political confrontation between 'Shahbag activists', the government and the opposition, over 70 people have been killed.
It all started on February 5 when thousands gathered at Shahbag Mor (Square), near Dhaka University, on the call of the Bangladesh Online Activist Network (Boan) to demand death sentence for Razakars. On the same day, Jamaat-e-Islami leader Abdul Quader Molla, also known as 'Butcher of Mirpur', was awarded a 15-year jail term. As a student leader he had killed 300 villagers. The protesters demanded the death sentence.
In response, the Jamaat-e-Islami and its student wing, Islami Chhatra Shibir, issued death threats against the Shahbag protesters, and even threatened to send suicide bombers to uproot the 'atheists' agitating at Shahbag. As a warning shot, noted blogger and core Boan member Rajib Haider was murdered in his home. His murder served to add further urgency to the protests.
On February 28, the war crimes tribunal found Delawar Hossain Sayeedi, another Jamaat leader and noted preacher, guilty on eight counts including murder, arson, rape and religious persecution. He was sentenced to death. He was the third Jamaat leader to be sentenced by the two tribunals set up by the present Awami League government in 2010.
Bringing Razakars to justice was the Awami League's election slogan, which led to its landslide victory in 2008. These tribunals have so far indicted ten persons, eight of them Jamaat members. When news of Sayeedi's sentence reached Shahbag Square, crowds exploded in joyful celebration. 'Hang, hang, hang them all!' has been a popular chant at Shahbag.
Another popular demand has been to ban the Jamaat. In fact, after the creation of Bangladesh, the Jamaat along with four more groups was banned. However, following a series of coups, the Jamaat was legitimised once the military regime had finally established itself. Since 1986, the Jamaat has contested elections.
In fact, Khalida Zia's government – which preceded the present AL government – depended on a sizeable Jamaat faction in parliament. In the last election, however, the Jamaat's representation was reduced to two seats.
While Sayeedi's death sentence was applauded at Shahbag, Jamaat activists reacted violently. Countrywide rioting left 30 dead. But the Shahbag protests continued to grow, drawing worldwide attention. Global media, too lazy to probe much into Bangladesh's history, have been calling it the 'Bangla spring'. The analogy between Shahbag Square and Tahrir Square is indeed flawed.
In Arab countries, protesters demanding democracy ended up humbling notorious dictators. In the Arab case, the Jamaat-e-Islami's cousins were part of the uprising. In Bangladesh, the uprising is against fundamentalist forces as a result of solidifying the democratic process.
One wonders if all these developments in Bangladesh have been ignored by Pakistan's media only incidentally. In any case, this conflagration in Bangladesh offers many lessons to Pakistan. For instance, distortion and re-construction of history is vital for creating political spaces.
Ironically, both the Jamaat-e-Islami in Pakistan as well as the one in Bangladesh opposed the creation of these countries. In the former it monopolised ideological discourse, while in the latter it became a formidable force.
Similarly, the Shahbag uprising has helped shed the fear induced by the Jamaat. Post-Shahbag, people are publicly criticising – in less-than-gentle language – the Jamaat. In Pakistan, beards have terrorised people into silence. Mass mobilisation will restore their confidence.
Most importantly, Shahbag is a result of a relentless grass roots struggle by progressive forces to bring war criminals in the dock. This is the most important lesson for Pakistan's progressives to learn.
Farooq Sulehria is a freelance contributor.
Source: http://www.thenews.com.pk/Todays-News-9-165360-Shahbag
URL: http://newageislam.com/current-affairs/farooq-sulehria/in-pakistan,-beards-have-terrorised-people-into-silence-and-in-shahbagh?/d/10780