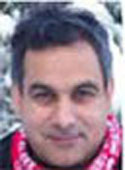 By Farooq Sulehria
November 11, 2013
Puritans have been unnecessarily incensed by the global bestseller, 'I am Malala', Malala Yousafzai's biography. Thanks to the legacy left behind by General Ziaul Haq, we no longer waste time reading books.
According to a survey carried out by Gallup Pakistan in 2011, "only 28 percent of all Pakistanis across the country claim to read books, while 46 percent claimed the same in 2002". In other words, 70 percent Pakistanis do not read books (54 percent in 2002 would stay away). How frequently? Forty-eight percent read once a week, 31 percent once every two weeks, and 21 percent once a month.
We have no time for newspapers and periodicals either. According to the Federal Board of Statistics, only 1,569 dailies and periodicals are published across Pakistan – it is hard to know how many of them are, in fact, dummy publications. In a country of roughly 180 million, there are 467 dailies, 384 weeklies, 76 fortnightlies, 586 monthlies, 46 quarterlies, and 10 'others'.
The circulation figures are as follows: total: 13310055, dailies: 8825336, weeklies: 1007437, fortnightlies: 132795, monthlies: 3308325, quarterlies: 24212, others: 11950.
As though a Jewish conspiracy, the contagion is widespread. What is true about Pakistan is true about the entire Muslim world – save perhaps Iran and Bangladesh.
Earlier this year, the Arab Thought Foundation released a report that stated: "the average Arab child reads 'six minutes' a year in comparison to 12,000 minutes its western counterpart spends".
The report further states: "[A]n Arab individual on average reads a quarter of a page a year compared to the 11 books read by an American and seven books by a British person" while "family trips to libraries are considered rare across the Arab world". However, the minimum average time the Arab youth spends on the internet is 365 hours a year.
An off-the-cuff explanation, even in the case of Pakistan, could be the proliferating TV medium and addiction – especially among the youth – to social media while the educative, entertaining and informative role played by TV and online sources in fact has de-privileged the role formerly assigned to the books.
TV consumption is certainly increasingly phenomenally in Pakistan. Only from 2010 to 2011, a 10-minute average increase has been registered. In metropolitan towns (Karachi, Lahore, Islamabad), the average TV viewership time is over six hours while it is 5.8 hours elsewhere. One may also justifiably blame the rising costs of books as the reason behind the lack of their circulation.
However, internet and television penetration in western societies is higher than in Muslim-majority societies even if a relative decline has occurred in these (western) societies. Also, books are expensive everywhere and one often depends on libraries even in the west.
Our disdain for book-reading cannot be explained by such superficial explanations. The problem lies elsewhere. Essentially the book-reading culture is dead in Pakistan. On the one hand, a 'one-dimensional' puritan society is hardly conducive for any sort of creative expressions. On the other hand, grassroots literary forums, particularly, run by left-wing forces have disappeared as well.
Also, the critical role played by education institutions has diminished. When education is commercialised, extra-curricular activities become burdensome 'extra expenditure'.
Likewise, the patronising role our state used to play, which was particularly visible in the 1970s when Faiz Ahmed Faiz arrived in Islamabad as Bhutto's cultural advisor, has disappeared.
The death of the culture of reading books is not an isolated phenomenon. When every cultural sphere – sports, drama, theatre, film, fine arts, music, dance – is shrinking, book culture can hardly survive either.
Farooq Sulehria is a freelance contributor.
Source: http://www.thenews.com.pk/Todays-News-9-213644-Fear-of-books
URL: http://www.newageislam.com/current-affairs/farooq-sulehria/fear-of-books-in-pakistan/d/24366