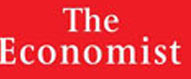 The Economist
Jun 17th 2019
THE cases against Muhammad Morsi, now in their sixth year, long ago took on the air of a Kafka novel. Every few weeks Egypt's sole democratically-elected president, deposed in a coup in 2013, would appear in court to answer one charge or another. He was accused of espionage and torture, and of stealing livestock. Most Egyptians lost interest, but the wheels of Egyptian justice, a deeply flawed variety, ground on. And then, abruptly, they stopped. Shortly after 6pm on June 17th state television reported that Mr Morsi had died of a heart attack during a court session. He was 67.
Born in the Nile Delta, Mr Morsi trained as an engineer and finished his PhD in America. He returned to Egypt in 1985 and took up a university post in Sharqia governorate, where he had grown up. For the next 15 years he was an academic and a high-climbing member of the Muslim Brotherhood, the Islamist group that was then banned but tolerated by Hosni Mubarak's government. In 2000 he was elected to parliament—as an independent, since the Brotherhood was not allowed to field candidates. He served only one term.
This was an unlikely CV for the man who would emerge as Egypt's president after Mr Mubarak was toppled in the Arab spring of 2011. Indeed, Mr Morsi was not even the Brotherhood's first choice. The group wanted to run its deputy leader, Khairat al-Shater, a wealthy and well-known businessman. But the army decided that a recent prison term made him ineligible to compete. Mr Morsi was a compromise option—uncharismatic, perhaps, but a trusted member of the group.
Egyptian liberals, who split their vote during the election's first round, did not share Mr Morsi's Islamist politics, but he seemed the democratic choice, a break from the old regime. Many held their noses and voted for him in the run-off in June 2012 against Ahmed Shafiq, Mr Mubarak's last prime minister. After his victory was confirmed, Mr Morsi's first act was to address a crowd in Tahrir Square, the heart of the revolution. There he awkwardly unbuttoned his jacket to show the crowd that he was not wearing a bulletproof vest—a man-of-the-people gesture that he hoped would endear him to the nation.
The goodwill was short-lived. Mr Morsi and his allies never got a grip on Egypt's factious state. From the start the army undermined him, while the intelligence services worked to bring him down. The Mubarak-era courts became a major source of opposition: judges dissolved parliament, in which the Brotherhood held a plurality, and repeatedly blocked Mr Morsi's efforts to schedule a new election. In November 2012 the president issued a decree that shielded his decisions from judicial review. Anti-Morsi protesters who surrounded his palace were soon attacked by Brotherhood supporters.
His edict, and the violence that followed, caused a lasting rupture with the revolutionaries who helped put Mr Morsi in office. When the army removed him in July 2013—led by his hand-picked defence minister, Abdel-Fattah al-Sisi—many were happy to see him go. Even the killing of hundreds of pro-Morsi protesters the following month, a massacre unprecedented in Egypt's modern history, drew only muted public criticism.
The Brotherhood is again banned, and now not even tolerated. Once a strict hierarchy, it is no longer a coherent organisation, its leaders crammed into heaving jails or exiled to Doha, Istanbul and European capitals. Nor is there any other source of opposition. In April Egyptians approved constitutional amendments that allow Mr Sisi (now the president) to rule until 2030. An engineer named Ahmed Badawi held a one-man protest on a Cairo street. He was swiftly arrested. Mr Morsi's death might provide a rallying point for Mr Sisi's foes. The interior ministry put its forces on alert, and police will surely round up some Brotherhood supporters as a "preventive" measure. But it is unclear whether there is anyone with the standing to lead protests, nor Egyptians willing to risk the consequences of joining them.
Three hours after Mr Morsi died Egypt's public prosecutor, acting with unusual alacrity, published a report on his death. Unsurprisingly, it found no signs of mistreatment, so no reason to blame the state. But Mr Morsi's family had long worried about his health. He was held in solitary confinement in Tora prison, notorious for its grim conditions. Human Rights Watch, a pressure group based in New York, alleges that the diabetic ex-president received inadequate medical care. During a court session he hinted that guards were trying to poison his food. Concerned British lawmakers tried to visit him in prison last year. Amr Darrag, a former minister in Mr Morsi's government, calls his death "tantamount to state-sponsored murder".
Mr Morsi's final years are a stark contrast with those of his predecessor, a man who misruled Egypt for 30 years. Mr Mubarak faced his own trial after the revolution. He was held not in Tora prison but in a military hospital in a pleasant Cairo suburb. With the cases against him now dismissed, he is enjoying a peaceful retirement. Mr Morsi was a poor president. But he was the only popularly-elected one in Egypt's long history. It is a tragic coda for Egypt's revolution that he spent his final years rotting alone in a cell, his death almost a footnote in a country that long ago slid back into dictatorship.
Source: The Economist
URL: http://newageislam.com/current-affairs/economist/a-former-minister-in-muhammad-morsi's-government,-calls-his-death-'tantamount-to-state-sponsored-murder'/d/118908