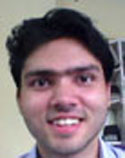 By Aiman Reyaz, New Age Islam
23 September, 2014
Ever since the massive victory by Narendra Modi-led Bhartiya Janata Party won the General Elections, 2014, many of the top BJP leaders (and its allies) have made some shocking and rightist comments. The list of the BJP leaders who have made such types of comments is long, but the main guns are: Yogi Adityanath, Laxmikant Bajpai, Kalraj Mishra, Sakshi Maharaj and Sangeet Singh Som.
Some have even in the past said that Indian Muslims should follow the Hindu customs because India is a "Hindu country" and by not following the Hindu tradition which goes back to thousands of years would be insulting.
Now-a-days there is a clear trend which has developed: wherever there are elections in India, BJP leaders tend to divide the votes along religious lines. This does two things- first it further weakens the Muslims and distances them even further from the mainstream; and second, by speaking along communal lines, these leaders are actually trying to unite the hundreds of different and often antagonistic castes within Hinduism. This is a basic 'Us Vs Them' type of psychology that has been played: the "Us" (Hindus-all of them, be it even the low castes are all good) and "Them" (Muslims- all of them are bad).
A new "baby" was born when many of the BJP leaders spoke almost simultaneously that Muslims have launched a "love jihad", which seeks to trap Hindu girls. Basically what it says is that Muslim youths change their names into Hindu ones and then they marry Hindu girls and after the marriage, they reveal their true identity. The goal of a "love Jihadi" is to convert these Hindu girls and to produce as many "Muslim" children as possible, so that within the next ten to fifteen years, India would become a Muslim majority country.
Shiv Sena president Uddhav Thackeray supported the controversial, fierce 'Love Jihad' comments made by BJP's Gorakhpur MP Yogi Adityanath, saying that it indeed existed and was an 'international conspiracy'. Then recently BJP MP Sakshi Maharaj said that madrasas teach violence and terrorism and on both the Independence Day and the Republic Day, Indian flags are not unfurled.
BJP spokesperson Vijay Sonkar Shastri has written that it was because of the Muslims that created Dalits and Tribals. He writes:
"To violate Hindu Swabhiman (dignity) of Kshatriyas, foreign invaders from Arab, Muslim rulers and beef- eaters, forced them to do abominable works like killing cows, skinning them and throwing their carcasses in deserted places. Foreign invaders thus created a caste of Charma- Karma by giving such works as punishment to proud Hindu prisoners. "
School text books have been altered to create a new system of discourse which shows that Hindus were always united, Muslims created the caste system and divided the Hindus so that they can "rule" and it is their ideology which the British acquired. Only the "Ancient" history of India is truly the "Indian" History, while the "Medieval" history of India is, what the RSS says, "Muslim" history of India and the pre-Independence age is the "Christian" history of India. That is why the right wingers always make the claim that they should be united to fight against the onslaught of the Muslims.
Karan Thapar recently wrote that there are three lessons which we can learn from the by-elections, where the BJP did not do well. First, is that when the talk is of development and growth then people will vote for you, but when you talk on communal lines then people will not vote like dummies? Second, the people voted not for the party but the man- Mr Modi. And finally, if the anti-BJP alliance can be forged then the BJP can be checked.
Whatever be his analyses and whatever be the comments made by the BJP leaders, one thing which not many people are trying to think about is that why has this sudden spur of comments made by so many BJP leaders. One of the reasons is that the BJP won a massive mandate which makes them think that they have the licence to say anything they like.
The other reason is that during the UPA rule, the Congress party did nothing substantial for the Muslims; they only "cushioned" them and "protected" them by saying that it is their duty to do such a thing because it is a "secular" party. 'Secular' does not mean anti-Hindu and pro-Muslim, but this is what the UPA made people appear. That is why all that pent up energy is being released now.
Many things which the BJP leaders have said is actually true, though not all. It is true that many madrasas teach a radical version of Islam; and I, too have never seen the tri-coloured flag on 15th August and on 26th January in any mosque. However, the preposterous ideas of love jihad and the formation of Dalits and tribals because of Muslims are totally erroneous. But we should not worry so much about whether it is correct or not, the more important thing, I think, is that why they are saying such things.
The reason is that Muslims have distanced themselves so much from the other communities. That is why all the other communities feel that Muslims are up to something. The Burqa as well as the beard create a psychological barrier to intermingling with other communities. Muslims must shun playing victims. The recent article on New Age Islam 'Zakir Naik's Tele-Conversion Sessions Promoting Islamophobia' is spot on. Obviously one is bound to feel angry when one notices that someone is making fun of one's religion.
All these need to stop. Indian Muslims and Hindus should not take the "right" direction only then it will be in the right direction.
URL: http://www.newageislam.com/current-affairs/aiman-reyaz,-new-age-islam/is-india-taking-the-'right'-direction?/d/99203