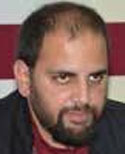 By Mushtaq Ul Haq Ahmad Sikander
07 August 2020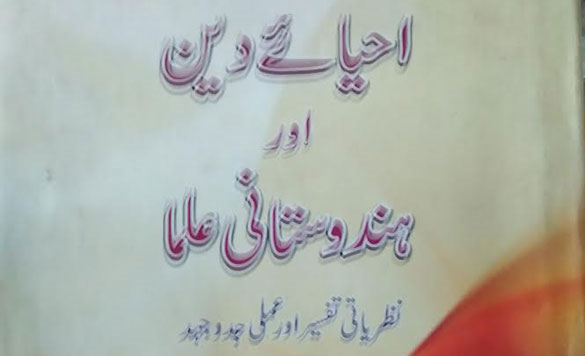 Ahya e Deen Aur Hindustani Ulama: Nazariyati Tafsir Aur Amli Jad o Jahd (Islamic Revivalism & Indian Ulama: Ideological Narratives and Practical Execution)
Author: Dr Obaidullah Fahad Falahi
Publisher: Al Qalam Publications, Srinagar, Kashmir
Pages: 328 Price: Rs 210
Islamic Revivalist movements have a strong relationship with Indian subcontinent. Both Jamaat e Islami (JeI) and Tablighi Jamaat (TJ) were born, evolved and are still maintaining headquarters in the region. Both JeI and TJ were born before the bloody partition of the subcontinent, have survived these decades and still are vibrant in different parts of the world. These two revivalist movements have a strong influence over the Islamic narrative that is prevalent among Muslim societies today. They have been so influential that the Muslims societies, communities and Islamic movements are divided between those who support their interpretation or those who oppose them. Various attempts have been made to study these movements academically and in a journalistic manner too.
The current book under review by an influential prolific writer and Islamic ideologue Dr Obaidullah Fahad Falahi is an attempt aimed less at understanding these Islamic revivalist movements but more to rebut the critique against them, particularly JeI. Dr Fahad has always been defending the Islamist ideologue and founder of JeI, Mawlana Abul Ala Mawdudi from the critique that has been aimed at his understanding of Islam, its political interpretation and role of JeI in politics. The book is actually a compilation of Dr Fahad's research papers that he wrote over a period of time.
The roots of Islamic revivalism in Indian subcontinent can be traced back to the Islamic movement of Syed Ahmad Shaheed and Shah Ismail Shaheed, known as Shaheeden movement. It was aimed at establishing an Islamic state as Mughal Empire was witnessing a downfall and Sikh empire under Ranjit Singh was expanding its borders. It failed to achieve its objective. Later on it was to inspire other Islamic movements and Dr Fahad credits that this movement unlike other Islamic revivalist movements strongly emphasized on fighting against Shirk (Associating partners with Allah) and Bid'ah (innovations in religion). Other Islamic movements went soft on them because they believed that unity of Muslims is essential, as Shirk and Bid'ah has become embedded within muslim societies, thus fighting against them will result in shattering of unity (P-14). The Shahedeen movement also did undertake certain social causes like widow remarriage and fought against social evils prevalent among Muslims.
As an Islamist ideologue, politics is central to the understanding of Dr Fahad's Islamic narrative. So, he writes about the political thought of various Islamic scholars like Hamiduddin Farahi and Syed Sulaiman Nadvi. He also engages with the political thought of various Western political theorists too. Maulana Abul Kalam Azad and his Hizbullah party is the first attempt aimed at Islamic Revivalism in 20th century. He used to express his ideas of Islamic revivalism through his newspapers Al Hilal and Al Balagh. Later Maulana Azad adopted a more inclusive path and continued his political activism with Indian National Congress, so we witness an evolution in his Islamic narrative and moorings.
The centrality of mosque is essential in every Islamic revivalist movement particularly for the TJ. They operate through mosques only and invite Muslims towards observing the rituals of Islam more strictly. TJ is basically a mosque movement only and Dr Fahad has depicted how JeI and TJ had similarity among them particularly their pioneers had similar goals in mind that was helping Muslims gain ascendency and progress. But later on differences among them did crop up that changed many things, aims, goals and working style.
JeI influenced almost every scholar, even those who later became its vociferous critics. Among them two names can be quoted. Maulana Abul Hasan Ali Nadwi better known as Ali Miyan and Maulana Manzoor Noamani, were among the pioneers of JeI who had a madrasa background. They were a part of JeI initially and believed in the program of Maulana Maududi for Islamic Revivalism but later on drifted apart, writing rebuttals of Mawdudi's understanding of Islam.
Dr Fahad rebuts Ali Miya's critique of Maududi as being flawed and articulating those old issues about JeI and Maududi that have already been answered and rebutted long back. He is critical of Ali Miya's association and support of TJ and believes that his critique is biased and prejudiced. So, Ali Miyan who earlier stood for restoring the glory and ascendency of Islam (read Islamic State) and with that purpose in mind he wrote the biography of Syed Ahmad Shaheed and his Shahdeen movement. But later he changed his stance due to reasons that Dr Fahad ignores to engage with. Can the reasons be traced to partition that had made Indian Muslims confront new problems that needed giving up the cause of establishing an Islamic State? This pertinent question is not answered by Dr Fahad. Now it has been firmly established fact that JeI, Indian chapter has accepted the Indian model of secularism and democracy while changing its aim of Hukumat e Ilahia (Islamic State) to Iqamat e Deen (Establishing principles of religion). Similarly the critique of Maududi as articulated by Maulana Manzoor Noamani has been far from being correct according to Dr Fahad. It also briefly deals with the critique of Maulana Wahiduddin Khan, who was among the first Ulama's to rebut Marlana Mawdudi's interpretation of Islam. Maulana Khan describes the interpretation as Tabeer ki Galati (Error in Interpretation) and his critique is yet to be rebutted or critically engaged with by any Islamist ideologue particularly of JeI.
This book leaves much scope for intellectual engagement particularly with Islamic Revivalist movement, but certainly is has a plethora of information that point out to the wide scope of Dr Fahad's vociferous reading and understanding of the subject. He has engaged with the critics of Islamic revivalist ideology and certainly this book deserves to be read and its arguments engaged with. But it certainly does not answer the flaws and problems that JeI still is witnessing and how a similar ideology is operating in variegated forms in India, Pakistan, Bangladesh and Kashmir.
M.H.A.Sikander is Writer-Activist based in Srinagar, Kashmir
URL: https://www.newageislam.com/books-and-documents/mushtaq-ul-haq-ahmad-sikander/islamic-revivalism-and-indian-ulema-ideological-narratives-and-practical-execution/d/122581
New Age Islam, Islam Online, Islamic Website, African Muslim News, Arab World News, South Asia News, Indian Muslim News, World Muslim News, Women in Islam, Islamic Feminism, Arab Women, Women In Arab, Islamophobia in America, Muslim Women in West, Islam Women and Feminism