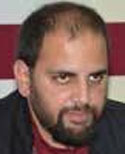 By Mushtaq Ul Haq Ahmad Sikander, New Age Islam
27 August 2020
Kashmir has been a bastion of mystics. As usual mystics expressed their experience of Islam mostly through verses. The poetry of most of these local mystics is available in vernacular Kashmiri language. With each passing day the scope and readership of vernacular languages is dwindling. The state cultural academy and other literary groups are helping preserve this treasure trove, but their efforts have yielded very few positive results. New generation of readers are not interested in reading mystical poetry. It is pertinent to mention that government has introduced Kashmiri language as a subject to be taught compulsorily in the schools.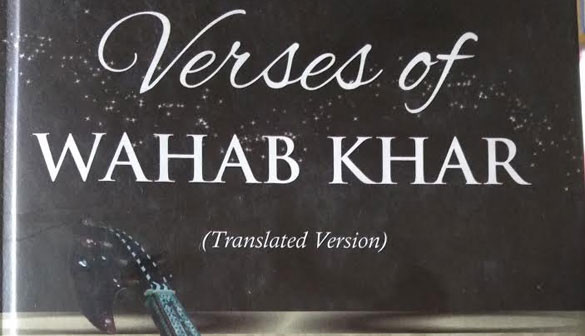 Verses of Wahab Khar (Translated Version)
Poet: Wahab Khar
Translated by Mushtaque B Barq
Publisher: Jay Kay Books, Srinagar, Kashmir
Pages: 127
Price: Rs 595
------
To bridge this divide, versatile writer, translator and poet Mushtaque B Barq, has come out with the translation of selected verses of Wahab Khar, a very famous local mystic. Wahab Khar's mystical poems have been sung by many local singers and his shrine in Shaar area is thronged by thousands of people every year. In his Foreword Ayaz Rasool Nazki comments on the relationship of poetry and mystic experience as follows, "Poetry in general is the effort at externalizing an internal experience and language is the best available tool to express. Mystic experience is a complicated affair and mystics live in another world of consciousness which has its own day and night cycles, its own seasons and its own ways of life. Extrapolating that world to our world of sensibilities is a very difficult task." (P-12)
While commenting on the beauty of Barq's translation, Nazki observes, "The beauty of the Mushtaque Barq translations is its simple approach. He doesn't take recourse to verbosity and tries his best to remain around the basic tenant of the verse. He has employed common day to day words to make the understanding of the meanings very easy. The translations are provided with an exhaustive glossary and that makes it much easier to comprehend the meanings of alien words." (P-13)
The metaphor of flames and raging fire is usually used to describe the origin and experience of Love. It is essential to maintain here that when mystics talk about love and beloved, they are mentioning Allah, Prophet Muhammad (pbuh) or their Rahbar (Mentor or Guide). Rahbar is the spiritual guide who inducts the disciple in the sufi order.
"O my valued friend!
You put me on flames
Do seek out Wahab Khar
All seven origins are my occupancy." (P-27)
The influence of Islam on mysticism is quite clear that is depicted from the following verses of Wahab Khar
"The one who admire four caliphs
Shall be escort by Him
Pursue the way skilfully
O! Infancy abide here
What attempt Iblis did execute
A word led him astray
His pride put him to flames
O! Infancy abide here." (P-33)
The immortal symbols of Love, Mansur Hallaj, Farhad are used frequently
"Do drink knowledge O lover
Came into bloom my gardens then Oh! Love
Fond of Thee is Mansoor
His ashes glowed brightly." (P-35)
The inspiration from Quran and Shariah is quite visible too
"Draped in veils
(He) is not born from anything
He has no offspring
Ascertain Lo Lo
Paradise is Sharia
Garden is Tareeqat
All in attendance, Haqiqat
Ascertain Lo Lo" (P-53)
Also, mysticism remains shrouded in mystery, so Wahab Khar cautions Sufi mystics not to reveal everything that they have experienced
"O The friend of Wahab Khar!
Do come in the open, in the open
Being open is but forbidden
Whom to tell how adorable, adorable!" (P-79)
The story of Adam and Satan is recounted in the verses too, so is the fact about the Light of Muhammad (pbuh).
"The Light of Mohammad (saw) is the reflection of Lord
From that Light the worlds emerged
From that Light messengers become known
All and sundry rely on you." (P-91)
The spiritual journey of Meraj holds a strong attraction for the mystics, as is evident from these verses
"Message to Nabi from above came
Came then to public with code of conduct
Behind the veil, unhook them
See the cheerful in person
Zaat came to view
Being in total isolation
Then walk around our Nabi (saw)" (P-101)
The tussle between reason and emotion, head and heart and which among them has the prominence is a theme that has been engaged by most mystics over the centuries. The debate still seems unresolved.
"Sharia, Tareeqat, Haqiqat and Ma'rifat
My mentor put in plain words all
All four are revealed by Wahab Khar
Oh! friend convey it to Beloved." (P-105)
The translation of the selected verses is indeed very apt and insightful. Barq has done what our academies and university professors have failed to accomplish. It is true that translating the complete works of Wahab Khar will need more time, energy and resources; still this attempt is no small feat. However, many words are missing in the Glossary. Instead of Glossary the difficult terms could have been mentioned as footnotes. Khrew or Shar are names of places but Barq has not mentioned them (P-93) thus confusing the reader, Hazrat e Sultan (P-95) refers to Sheikh Hamza Makhdoom and Four companions (P-97) are the four Caliphs. If they would have been explained, certainly it would have added to the merit of the work. I hope in the next edition such issues will not be overlooked.
Both the translator and publisher need to be complimented and congratulated for making the mystic voices of Kashmir available to the general readers. The cheaper paperback edition of the book needs to be brought out so that the work gains a wider readership.
----
M.H.A.Sikander is Writer-Activist based in Srinagar, Kashmir.
URL: https://www.newageislam.com/books-and-documents/mushtaq-ul-haq-ahmad-sikander-new-age-islam/mystics-expressed-their-experience-of-islam-mostly-through-verses/d/122774
New Age Islam, Islam Online, Islamic Website, African Muslim News, Arab World News, South Asia News, Indian Muslim News, World Muslim News, Women in Islam, Islamic Feminism, Arab Women, Women In Arab, Islamophobia in America, Muslim Women in West, Islam Women and Feminism