By Yusuf Khan, New Age Islam
24 March 2017
What I Believe
Author: Tariq Ramadan
Publisher: Oxford University Press, New York
Year: 2010
Pages: 148
ISBN: 978-0-19-538785-8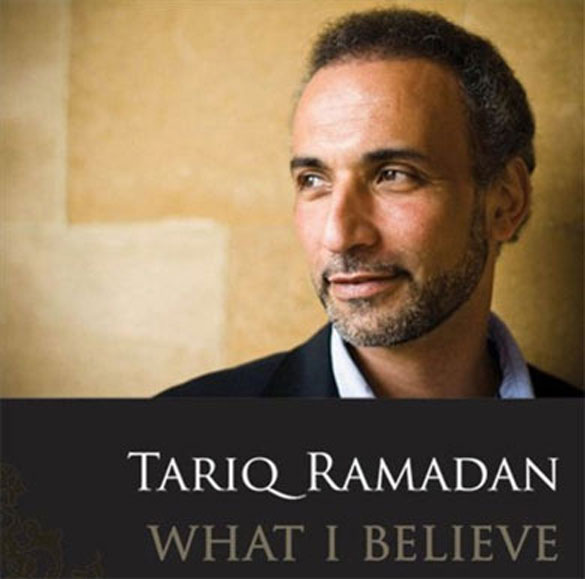 Tariq Ramadan is a widely-published contemporary Muslim scholar and activist. I procured this book of his thinking that, as its title suggested to me, it was about Ramadan's particular religious beliefs, his particular understanding of Islam. Leafing through it, however, I discovered that this is not quite the case. While it is not silent on issues of Islamic theology and Ramadan's own interpretation thereof, the overwhelming focus of the book are a range of social and political issues facing Muslims living, like Ramadan does, in the West. But although the book may not reflect its title (and so may disappoint some readers who might expect it to be an account of Ramadan's religious beliefs), some of the points it raises are of significance even beyond its primary concern with Western Muslims, especially Ramadan's espousal of what he sees as a 'reformist' understanding of Islam.
The 'reformist trend' among Muslims that Ramadan identifies with is, he says, faithful to the principles of Islam while taking into account the evolution of historical and geographical contexts in shaping understandings of it.
Advocating the need for Western Muslims to adopt contextually-relevant understandings of Islam, Ramadan stresses that Western Muslims can be both Western and Muslim at the same time and that there is no necessary contradiction between the two. It is possible, Ramadan says, for one to have and harmoniously balance many different identities, religious as well as others, at the same time. In this regard, he says, "One should resist the temptation to reduce one's identity to a single dimension that takes priority over every other." Calling for "multicultural citizenship", he points out that for Muslims and others in the West, "common values and hopes are more essential and more numerous than differences". The same claim could, of course, be made for Muslims and others living in other parts of the world, too.
One basic concern for Ramadan in this book is exploring ways for Muslims and others in the West to live together in peace, harmony and respect—a major issue today in the context of both Muslim radicalism and Islamophobia in many Western countries. For this, he suggests certain basic values that he says Muslims and others need to develop, including humility (admitting that no person, civilization or nation holds a monopoly on universals and the good), respect (towards others, based on the awareness that their good qualities can be beneficial for oneself), and consistency (confronting one's own contradictions and inconsistencies in the concrete everyday implementation of values one claims to champion).
In developing what he regards as a contextually-relevant understanding of Islam for Muslims in the West, Ramadan points out that Islam (and this is true for every religion) is interpreted in multiple ways and is capable of being expressed in different social and cultural contexts. It follows, therefore, that Western Muslims can adopt suitable Western customs and forms and at the same time be faithful to their religion. This would enable them to be better integrated in their local context and help promote better relations with other people and communities. In this regard, Ramadan points out the need for Muslims to distinguish what is specifically religious from what is cultural in the ways they often conceive of Islam, which is essential for them to adapt to the Western cultural context. Here, Ramadan critiques the tendency of literalist-minded Muslims who cling to a binary worldview that sets Muslims apart from others, a tendency that forms the basis of an exclusivist mindset that may be easily prone to extremism.
Although he recognizes the existence of racial discrimination and anti-Muslim feelings in parts of the West, Ramadan says that Muslims must desist from the victimhood mentality. He insists that as long as two basic rights (freedom of conscience and freedom of worship) are recognized, they must respect the law. He also sees value in Western secularism, explaining that "Muslim Westerners have understood that when secularism and religious neutrality are not instrumentalised by ideologues or intellectuals or political trends opposed to any presence of religion, they guarantee religious pluralism in Western societies and protect their legitimate rights."
Western Muslims, Ramadan stresses, must take more interest in studying and interacting with the general society around them. In this way, they can feel more at home in their countries. He urges them to "broaden their interaction to include social problems beyond those related to Islam", lamenting that "So far only a minority of Muslim citizens reach out in this way".
Ramadan also appeals to Muslims to abstain from extremism and violence in the name of Islam—something that has become increasingly noticeable among some Muslim populations in Western countries in recent times—and to take appropriate measures to counter this. "One important issue", he says, "is to look into the processes through which young people are attracted to rigid literalism or, on a more political level, to radicalization, and in some cases to violent action and extremism. Islamic education in the West must be revisited both in its form and content in the light of the context of the aforementioned challenges."
Another issue that Muslims in the West (and elsewhere too, one might add) need to revisit, Ramadan writes, is that of Muslim women. He calls for rethinking several prescriptions regarding Muslim women that, he seems to suggest, are a product of patriarchal and literalist interpretations of scriptures by male Muslim religious scholars rather than the scriptures themselves and in this way "contradict the overall message" of the Quran. Ramadan calls for Muslim women to acquire religious knowledge necessary to develop "new feminine readings". He also says that Muslim women should be present in decision-making circles in Muslim organizations, mosque management committees etc. and must also have "full access" to civil society.
Living as they do in multi-religious societies, Western Muslims, Ramadan suggests, must work for the general good and make efforts to reach out with goodwill to people of other faiths and persuasions—something that, of course, applies to people of all faiths living in all other parts of the world, too. They must, Ramadan says, be "with and for" their fellow citizens, exemplifying "wisdom, love and forgiveness", but also "speaking out firmly whenever women or men, Muslim or not, betray universal values of dignity, freedom and justice."
URL: https://www.newageislam.com/books-documents/social-political-issues-facing-muslims/d/110515
New Age Islam, Islam Online, Islamic Website, African Muslim News, Arab World News, South Asia News, Indian Muslim News, World Muslim News, Women in Islam, Islamic Feminism, Arab Women, Women In Arab, Islamophobia in America, Muslim Women in West, Islam Women and Feminism