By Teresa Joseph fma
18 July 2018
Name of the Book: The Age of Peace
Author: Maulana Wahiduddin Khan
Publisher: Goodword Books, Noida (info@goodwordbooks.com)
Year: 2015
Pages: 192
ISBN: 9789351790716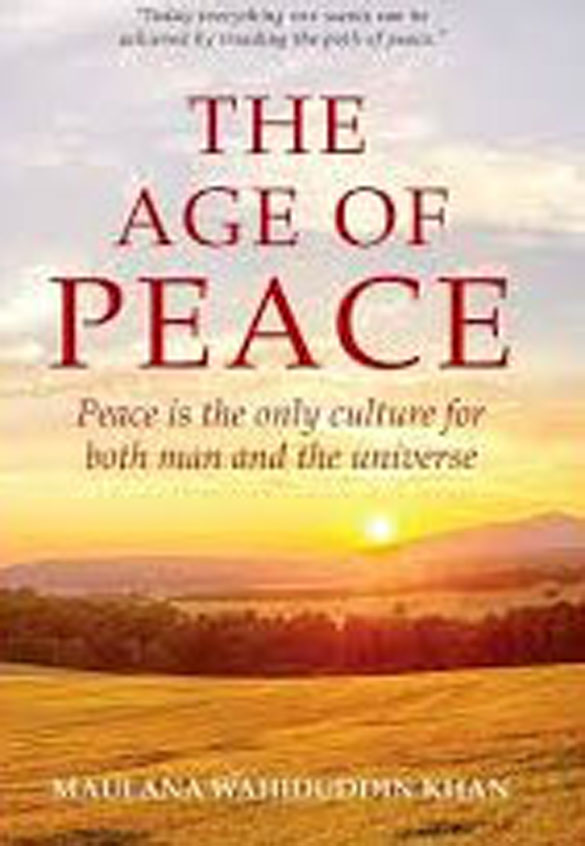 The Age of Peace is an informative and down to earth book, in which the author comes up with many practical suggestions for peace-building. In a short book review it is next to impossible to attempt to offer readers the rich treasure that this volume contains. This review is meant to kindle in booklovers a passion for peace and to provide the assurance, in the words of its author, noted New Delhi-based Islamic scholar Maulana Wahiduddin Khan, that "Today everything one wants can be achieved by treading the path of peace."
The seven chapters of the book are well arranged. Chapter One deals with peace for the sake of peace. Chapter Two is on the advent of the Age of Peace, Chapter Three suggests non-confrontational methods for peace. Other chapters deal with issues such as the experience of history, the need for a counter-ideology to overcome radicalism in the name of Islam, peace in the Muslim world and Islam and peace. Khan wants this book to be "a means of ushering in a new revolution which takes human history from violence to peace." It is today possible, he affirms, for people to achieve by "peaceful means what they are unable to achieve by violent means." Khan sees the rationale of this book as being to "re-engineer the minds of those who think in terms of violence."
Terror in the name of Islam is an issue that Khan has for long been concerned about and has sought to counter, including through many of his writings and discourses. In this book, Khan stresses that to tackle Muslim militants and their seeking to provide their militancy with pseudo-religious justification there is a pressing need for Muslims committed to peace to promote an Islamic counter-ideology, a narrative of Islam that is based on peace.
The reader is brought face to face with two kinds of peace: individual peace and social peace. We have to establish peace at any cost, Khan suggests. Peace is like the soil: without the soil there can be no tree. So, too, without peace there can be no social development. Through peace, opportunities are opened up, and by benefiting from these openings justice can be achieved, Khan explains. He sees the de-monopolization of the resources in the modern age as a great blessing; it is the end of the age of violence and the beginning of the age of peace. The benefits brought by modern means of communication, the replacement of monarchy by democracy, the electronic technology which made the whole world into a global village—all of these are powerful means to favour peace, Khan claims. The pleasant news is that today we are in the era of alternatives, with scores of peaceful options. War must be now recognised as an outdated concept. The present age has potentially brought the age of war to an end, Khan opines. The power of peace is greater than the power of violence. Peaceful planning on the basis of realities ensures work of development from day one. Following the peaceful method today is like allowing a tree to grow, while choosing the violent method is like cutting it down. The strong appeal to put an end to war resounds throughout the book.
Khan's considerable knowledge of the world at large is evident in the selection of examples with which he enhances his work. As founder of Centre for Peace and Spirituality, New Delhi, and as a person who is internationally recognized for his contribution to world peace, Khan makes some unique contributions through this informative and praxis-oriented book.
Sr. Teresa Joseph fma, a Catholic nun, belongs to the Figlie di Maria Ausiliatrice ('Daughters of Mary Help of Christians') congregation. She is a member of the Mumbai Province of the Salesian Sisters. She stays at Mazarello Youth Centre, Wadala.
URL: https://www.newageislam.com/books-documents/need-counter-ideology-overcome-radicalism/d/115865